Facing the cathedral, the büchmesser is a pink sandstone column that has been used since the 16th century to measure your belly.
It's true that Strasbourg is a gourmet city, with a wide and eclectic range of restaurants. Alongside the traditional winstub, there are gastronomic, Michelin-starred, vegetarian, fast-food and international restaurants. Not to mention the many talented pastry chefs, delicious ice-cream parlours and bakeries stocked with kougelhopf and bretzel. In short, there are plenty of traps to get stuck into.
The büchmesser or belly measurer
The inhabitants of Strasbourg have thought of everything with this unusual büchmesser. This pink sandstone column dates from 1567 and stands just in front of the cathedral, at the corner of rue Mercière and the forecourt.
A tradition dating back to the 16th century
According to tradition, the citizens of the Free City of Strasbourg met once a year in front of the cathedral to elect their magistrate and swear an oath to the constitution.
This Schwörtag ceremony was followed by a tour of the various guilds and a large banquet. At the end of the meal, the members of the council put their bellies to the test on the 35 cm between the pillar and the wall. If they couldn't pass, they had to go on a diet.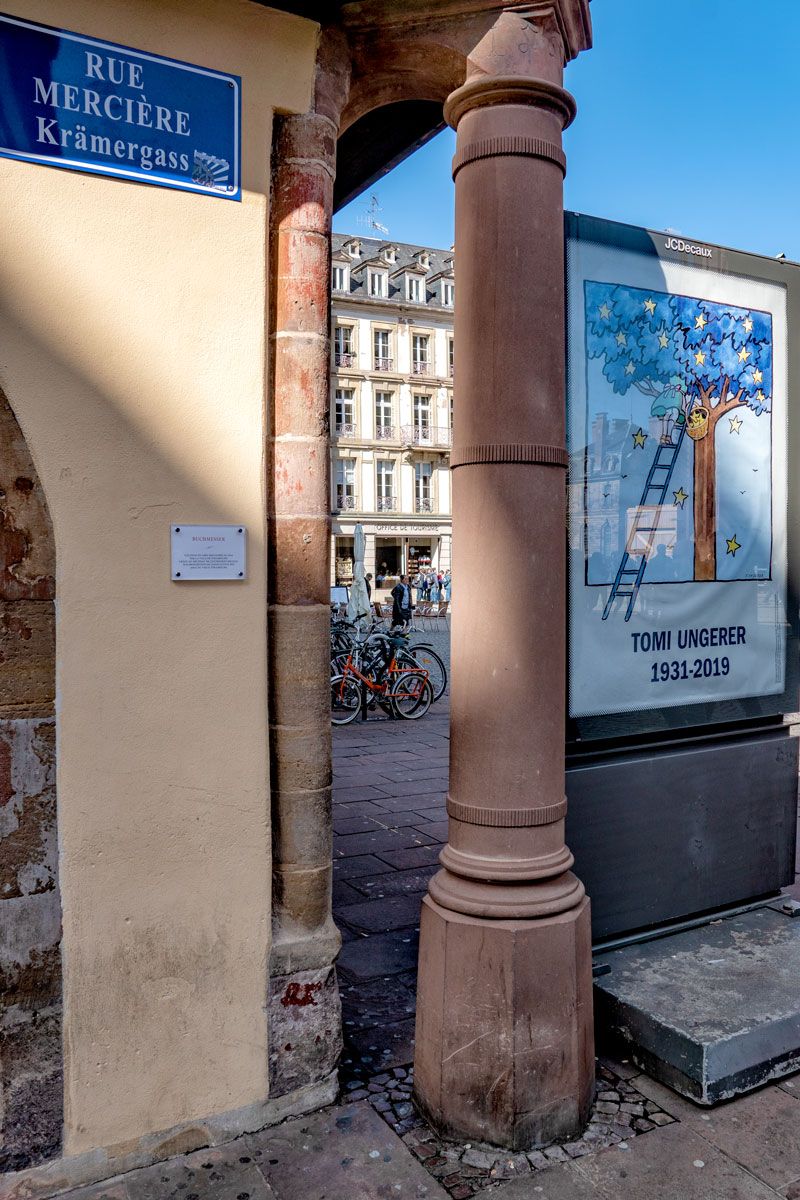 This 16th-century tradition lives on today, and the büchmesser is an unusual and amusing place to visit when you come to discover Strasbourg. Listed as a historic monument since 1936, the column was restored in 2016.
In short, if your belly touches the pillar when you're in Strasbourg, you may have enjoyed the city's gastronomy a little too much 😉