The Friedel Animal Park in Illkirch is a great place to wander among free-roaming animals. A guaranteed hit with the kids, and a fun walk for all the family.
Owned by the city of Illkirch since 1961, Friedel Animal Park is an atypical park within the Eurometropolis of Strasbourg. I stumbled upon it during a casual chat with a colleague about our favourite activities for children. She told me about a park in Illkirch where animals roam freely, and her daughters love going there to see and pet them.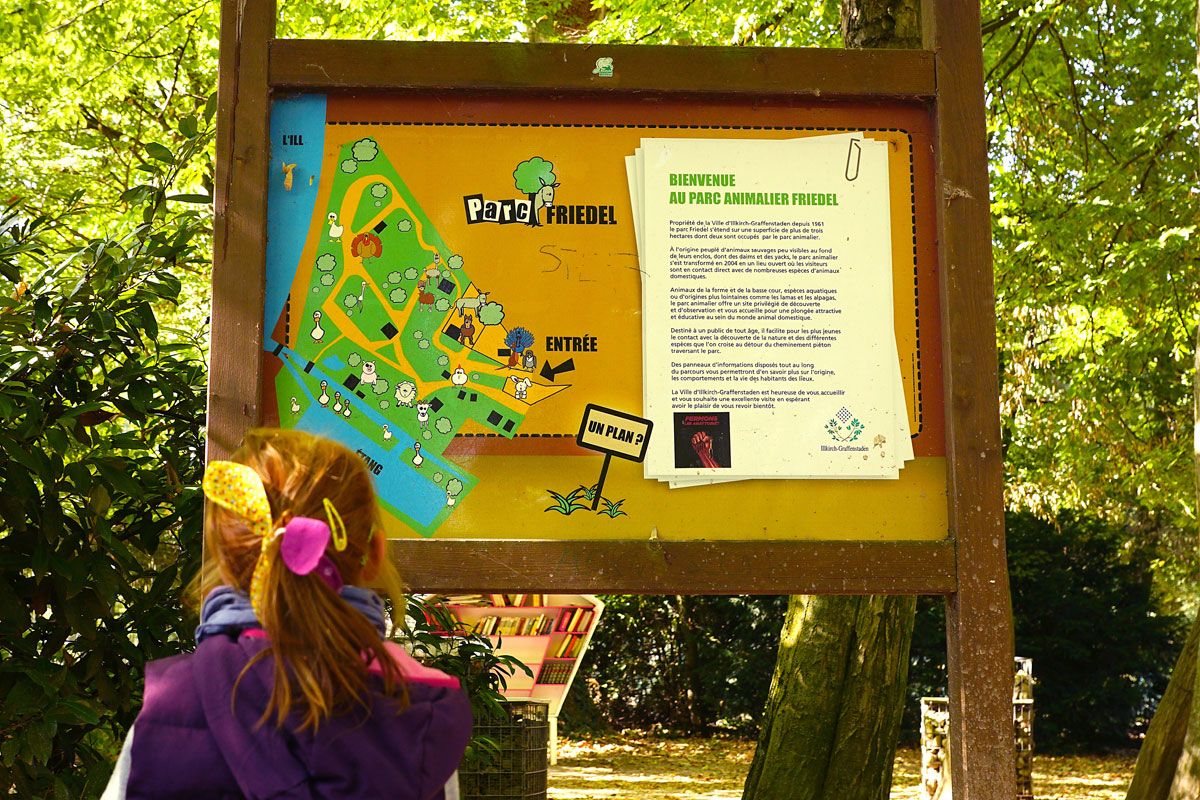 A Walk Along the Ill River
Just about fifteen minutes from Strasbourg, Friedel Animal Park offers a unique encounter with domestic animals, along with a pleasant 2-hectare walk by the Ill River. The park is open for free from April to October on Wednesdays, Saturdays, Sundays, public holidays, and during school holidays. A panoramic terrace also allows for year-round animal observation, even when the park is closed.
The visit is self-guided along the paths. However, there are a few rules indicated right at the entrance, such as no eating, not feeding the animals, and no smoking.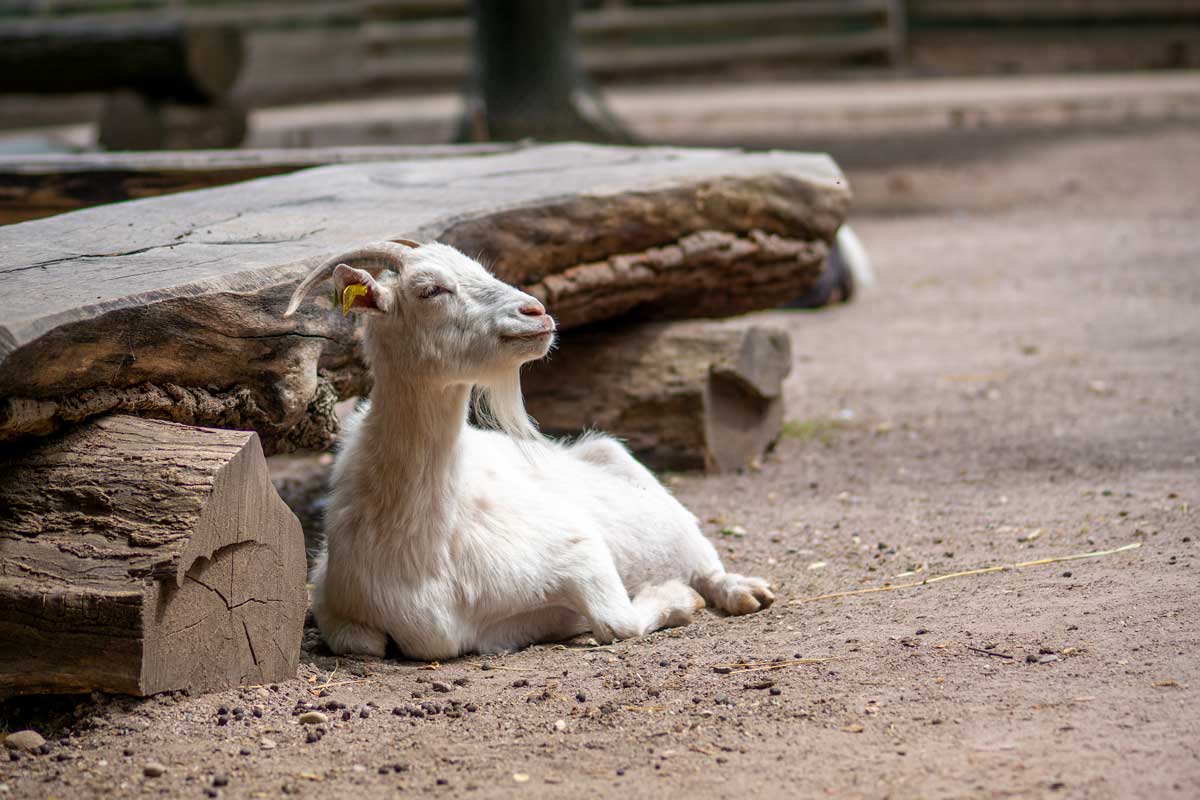 Nearly 180 Animals to Discover
Once you pass through the gates, you're greeted by a few goats. They're not shy and will approach you either out of curiosity or for a pat. This is nothing like a zoo.
Further along the paths, you'll encounter donkeys and sheep leisurely roaming just like us. Sometimes, the residents might even surprise you by sitting next to you on a bench.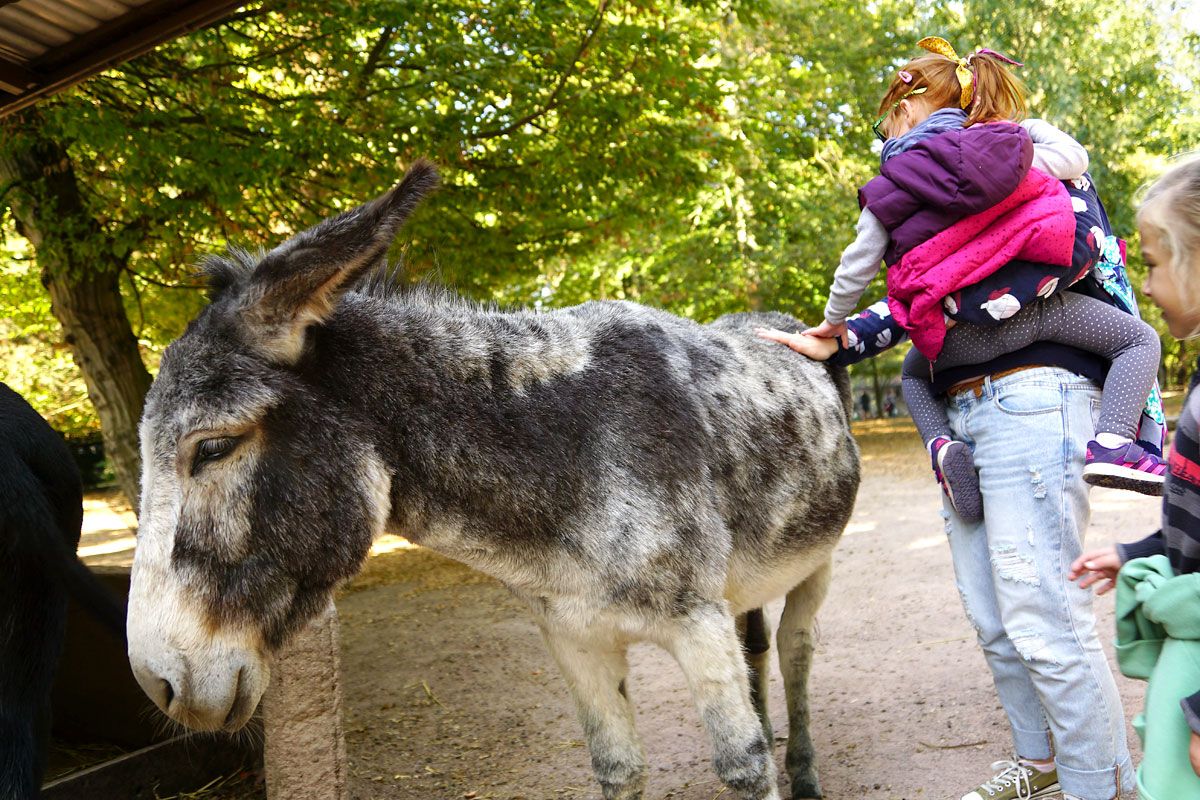 In addition to free-roaming animals, there are also those in enclosures. You'll mainly find farm animals like rabbits, chickens, and geese. Some species are more exotic, like turtles, which you might have to search for in the grass. In total, there are 180 animals, including 70 birds, which you can learn about through informative signs placed throughout the park.
Some animals like cows and ponies are in enclosures during the day and roam freely in the park at night.
A team of municipal caregivers ensures the upkeep, feeding, and care of the animals. They are also available to answer visitors' questions.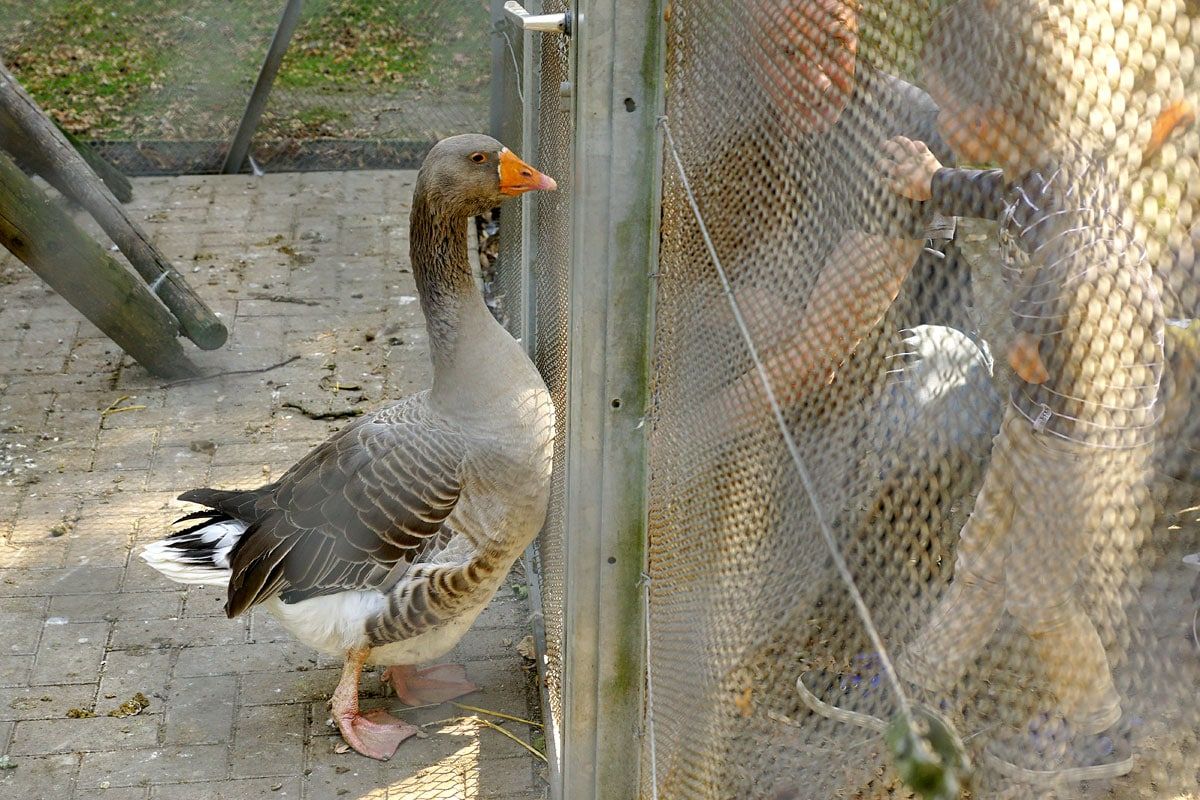 An Educational Farm in the Heart of the City
In short, Friedel Animal Park is essentially a mini-educational farm right in the city, allowing both children and parents to discover animals and have direct contact with them.
The visit can also end (or start, but that's riskier) with a stop at the beautiful playground at the entrance of the park, featuring slides, swings, and a zip line.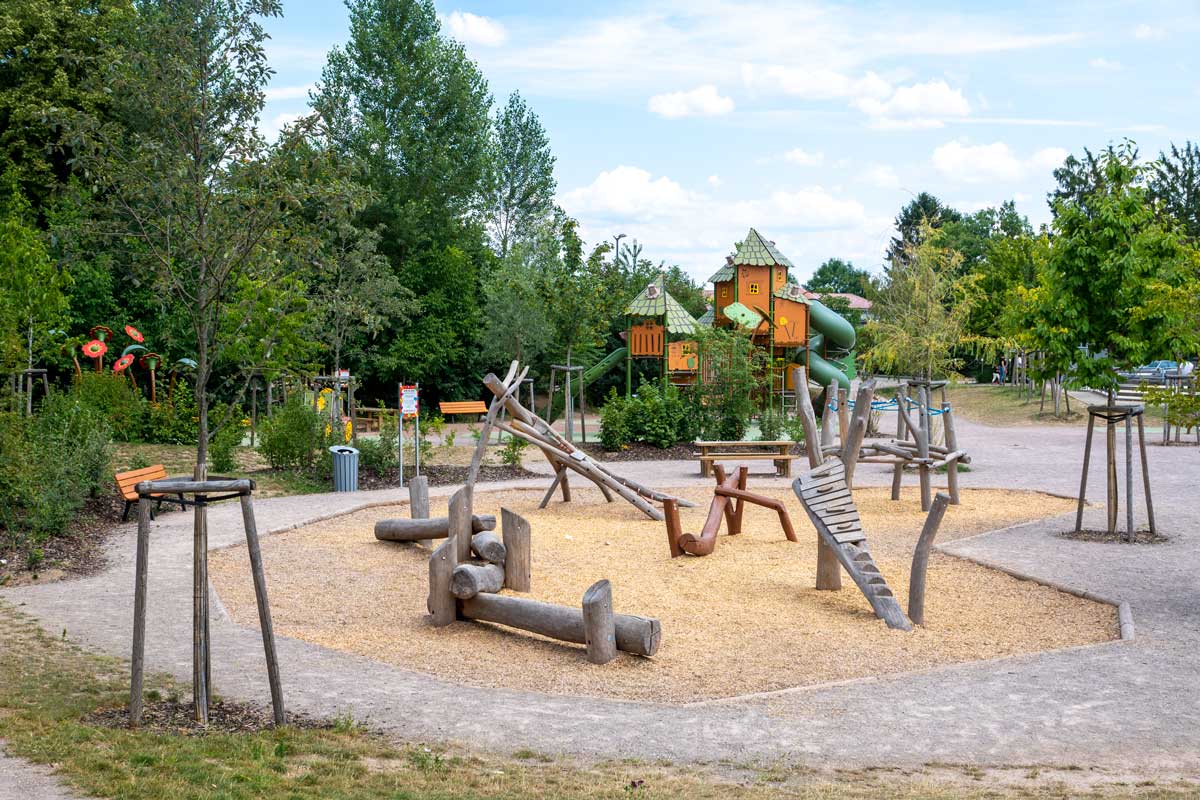 Practical Information About Friedel Park
Admission: Friedel Park is a public park and free of charge.
How to Get There: The animal park is about fifteen minutes from Strasbourg. From the N83, take the exit for Illkirch – ZA de l'Ill, then ZI de Girlenhirsch.
Animals You Can See: Friedel Park has numerous domestic species: donkeys, chickens, rabbits, cows, horses, ponies, geese, goats, etc.
Opening Times: Friedel Park is open in the afternoon from 30th March to 2nd November on Wednesdays, Saturdays, and Sundays, during public holidays, and every day during school holidays.