I've been now living in Strasbourg for 4 years. As I've had time to explore the city, I've also started drinking good coffee and I've had the pleasure of sipping coffee in many corners of my beautiful city. I'm a big fan of takeaway coffees with a little pastry, so I can enjoy the pretty spots Strasbourg has to offer.
As a Strasbourgeoise, here's my coffee guide for the best coffee shops to enjoy a good cup of coffee, whether you're starting your day or seeking a cozy afternoon spot!
☕
It's worth noting that many of the coffee shops mentioned below also offer vegan and vegetarian options for their café and pastries, catering to diverse dietary preferences. Don't forget to ask!
Omnino, the must-try specialty coffee 😍
Omnino is THE specialty coffee shop I recommend to all local and tourists. If you're a coffee lover, this place is truly a must-visit. I was introduced to (good) café by their baristas : as I didn't enjoy (yet) specialty coffee, they advised me to try Mocaccino and that's how I got into coffee ;) True story!
Every time I visit this adorable place, I'm tempted not only by their wide choice of coffees but also by their delicious homemade pastries. My ritual now is to order a flat white coffee to go with a good cookie or canelé (a small, fluted, cylindrical cake from Bordeaux, soft and tender, flavoured with rum and vanilla) and stroll through Strasbourg's streets.
The staff is kind-hearted and if you're ever curious about trying a new brew, the baristas are always eager to guide and recommend you the cup of coffee that will suit your tastes!
And the best part? They have two locations in Strasbourg: L'Escabeau d'Omnino (in Krutenau district) and Le Kiosque (an adorable kiosk close to Strasbourg's Petite France district).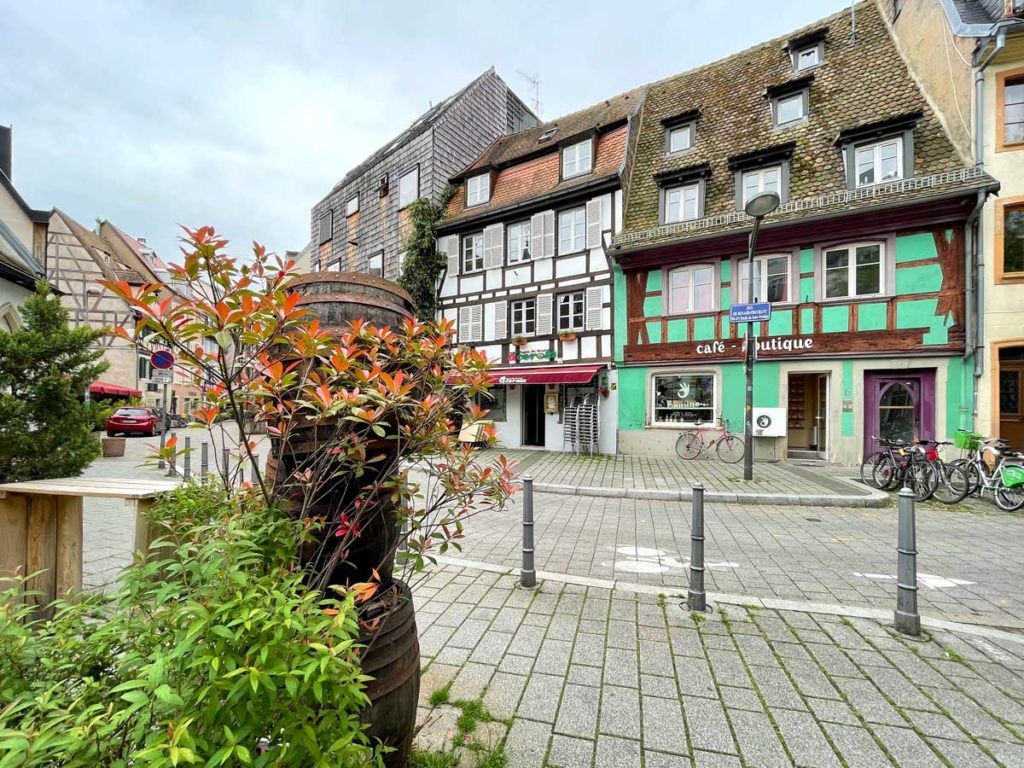 Coffee Stub
Nestled in the heart of Strasbourg along the Quais des Bateliers, Coffee Stub is also one of the best specialty coffee shops in the city.
The decor is clean, modern and well-cared-for, with wooden furniture and contemporary colors... Such a friendly atmosphere! Staff are friendly and kind.
The tiny terrace in front of the coffee shop, overlooking Saint Paul Church and the banks of Strasbourg, offers an idyllic setting. Due to Coffee Stub's small size, you might need to opt for takeout... but that's even better: you can sit along the quays near the city center, which is stunning!
I love having their cappuccino, paired with their must-try pastry: the "bretzel cake" (it's a love-it-or-hate-it kind of treat). Otherwise, among their homemade cakes, you should try out a slice of banana bread (vegan!). They also serve breakfast menu, with a baguette, granola, juice, ...
By the way, Coffee Stub also sells their own coffee beans. I urge you to buy some if you can ;)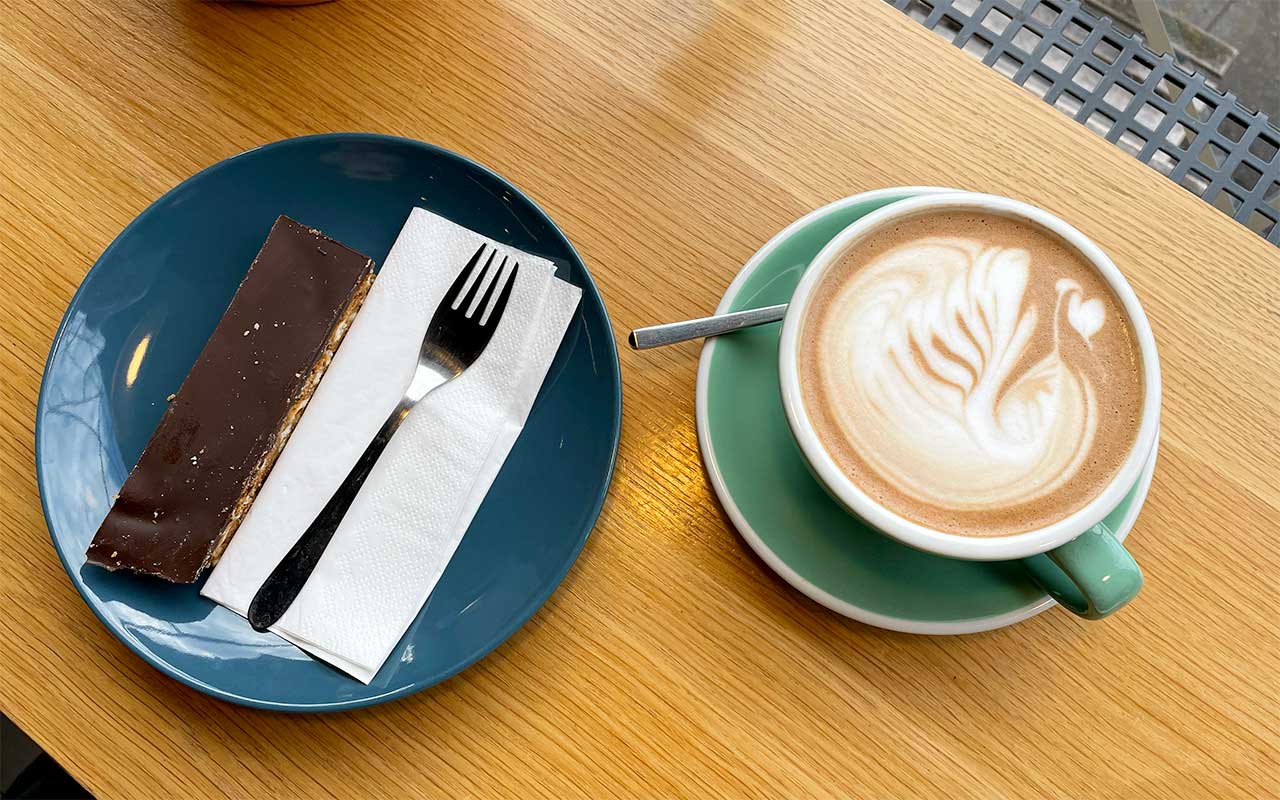 Ôjourd'hui
Whenever I find myself wandering the streets of Strasbourg, there's one place I'm always drawn to: Ôjourd'hui. On my regular strolls to the city center (I live near Rivetoile shopping center), Ôjourd'hui is a frequent pit stop, a place where I can momentarily escape everyday life with their delicious coffee.
Born from the union of a Franco-Russian couple, this tea room / bakery is a beautiful blend of their shared passion. Their love story is not just evident in the ambiance but also in the pastries they serve. Each piece is a creative masterpiece, not just in presentation but also in taste.
If you ever decide to visit, I have a little recommendation for your coffee order: don't leave without trying one of their signature coffee. My favourite is a delightful café with a melting praline ball. It's a cup of café not to be missed!
Oh My Goodness café
During my visits to Oh My Goodness café in Strasbourg, I've always been impressed by the quality of their coffee. It's evident that they pay close attention to the details, from well-roasted coffee beans to their versatile coffee specialties. What adds to the experience is the café's warm and convivial atmosphere.
The place radiates coziness, making it an ideal spot for a coffee break. I particularly appreciate the thoughtful touches they've added, like baby seats and board games, ensuring everyone, from families to groups of friends, has a good time. The setting is undeniably cool. If you're in the mood, their brunch is both visually appealing and delicious.
Beyond the excellent coffee, Oh My Goodness operates with a purpose, functioning as a non-profit and ensuring each purchase contributes to meaningful social initiatives. Their commitment to the community shines through, with a focus on locally-sourced ingredients and support for local artisans in Alsace!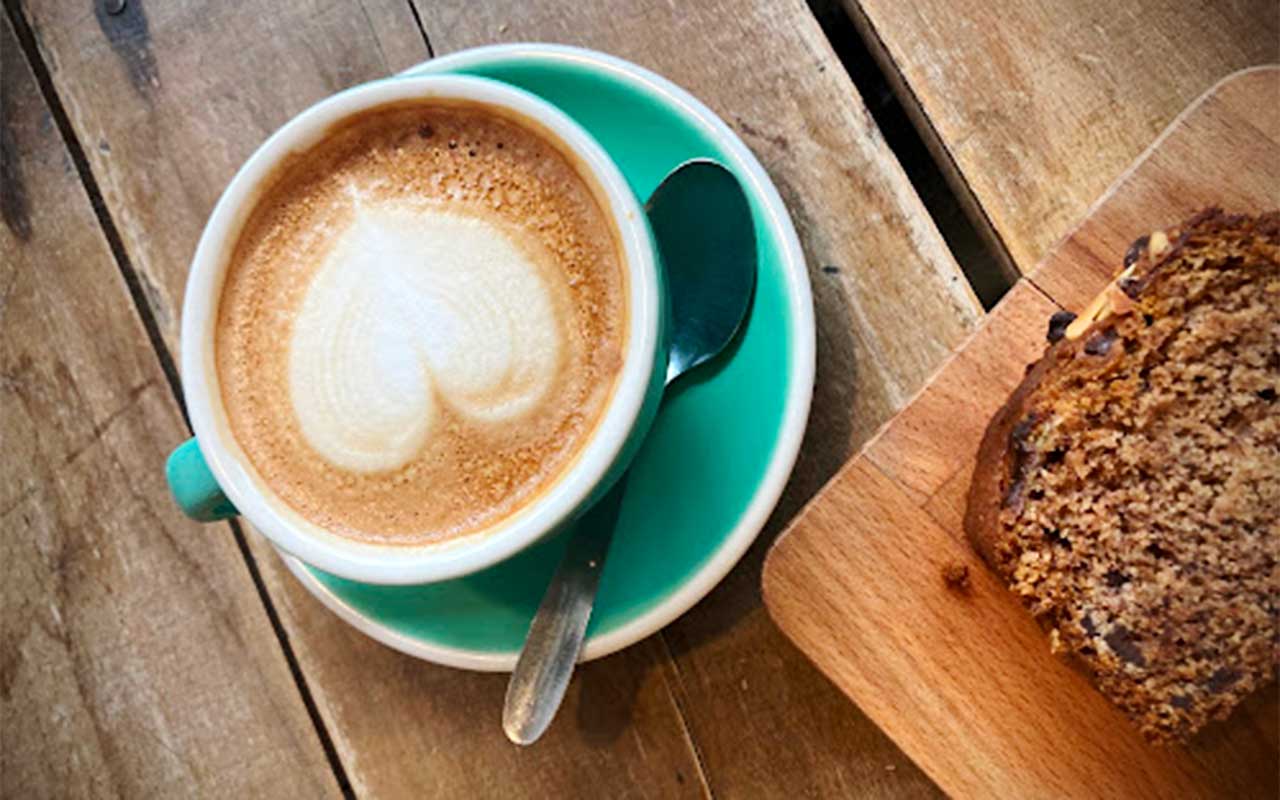 Café Potager
The ambiance in Café Potager in Strasbourg is uniquely inviting, with plants adding a touch of nature to the urban setting. But it's not just the atmosphere that stands out; the coffee is really good.
Sourced from the artisanal roasting workshop Mokxa located in Krutenau (students' district in Strasbourg), each cup promises a local experience. While sipping on their coffees, you're also supporting local artisans: the coffee shop has their coffee delivered by bike, emphasizing sustainability ;)
And for those days when I want to catch up on some work with my laptop or simply browse the internet, the availability of wifi is a bonus.
Café Bretelles, ideal for a coffee to go
Café Bretelles boasts two prime locations in Strasbourg, one nestled in the heart of La Petite France and the other in the Krutenau district. Both spots offer a unique ambiance, yet they share the café's signature warmth and authenticity. Their range of specialty coffee never ceases to impress. Despite the quality offerings, the prices remain reasonable.
Pairing a coffee with their homemade twix or a slice of carrot cake is a must-try!
While they do offer free Wi-Fi, I've found that to truly make the most of my experience, it's best to get a takeaway and to enjoy it as I stroll through La Petite France's streets or find a cozy spot outdoors.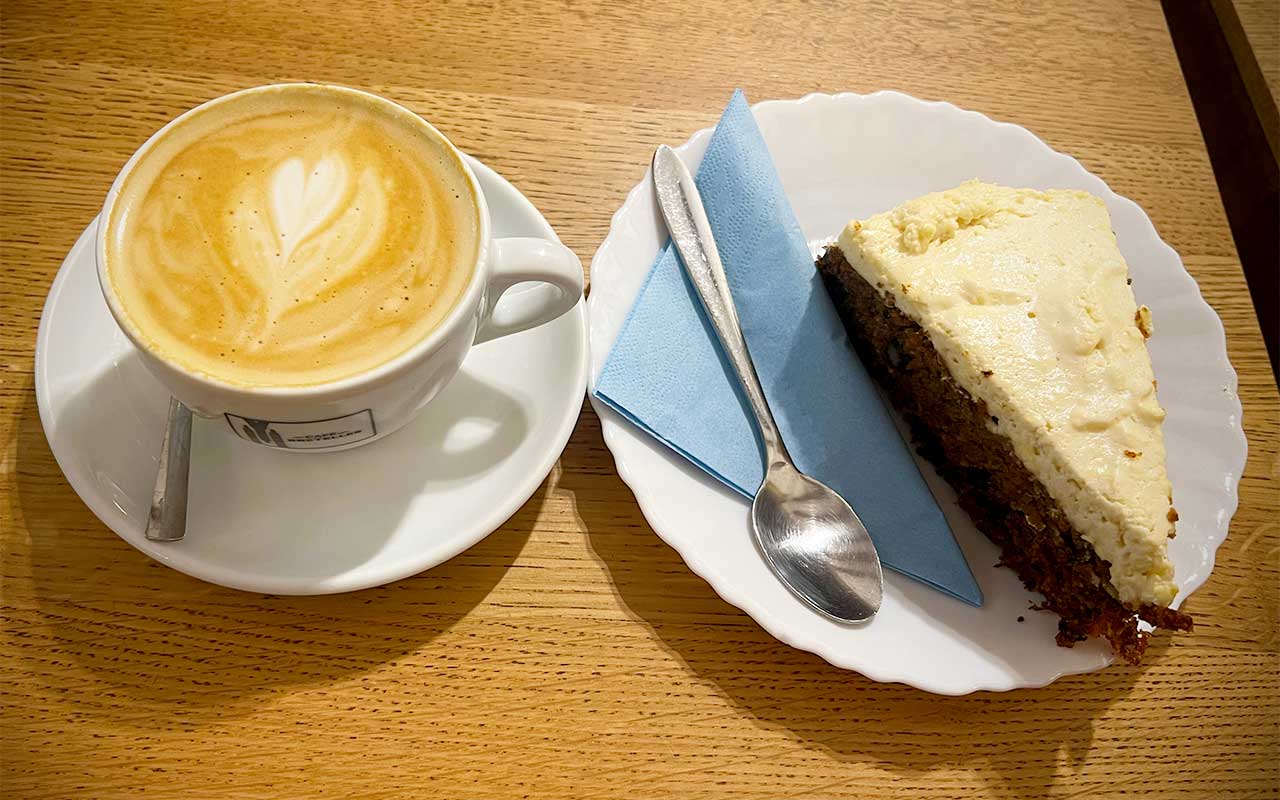 After exploring the best coffee shops in Strasbourg, it's only natural to wonder where to grab a delightful breakfast or brunch. And guess what? Strasbourg has you covered on that front too! If you're looking to complement your coffee experience with some scrumptious breakfast options, I highly recommend checking out this article which lists some of my best breakfast spots in the city...From traditional Alsatian bakeries to cozy brunch spots!