Discover the best wellness spas in Strasbourg! From the luxurious Hotel Regent Spa, with its stunning views of Petite France, to the exceptional and excellent Yonaguni Spa, there's no shortage of options to choose from.
Let's find out about my selection of the best spas in Strasbourg. Hopefully you'll find where to book your spa experience in Strasbourg :)
Hotel Les Haras' Spa Nuxe
If you're looking for a luxurious spa experience in the heart of Strasbourg, then look no further than the Nuxe Spa at Hotel Les Haras**** in the picturesque Petite France neighborhood. This spa is designed with the most elegant materials such as marble, white corian, and wood.
With 3 treatment rooms including 1 couple's suite, an indoor swimming pool, sauna, and hammam, this space is the perfect place to reconnect with your senses.
If you're a guest at the hotel, the spa is open every day from 7:30 am to 8:30 pm, and one hour of access to the spa is included in your room rate. For those not staying at the hotel, the spa is open from Monday to Thursday from 11 am to 7 pm, and on Fridays from 10 am to 4 pm, by appointment only.
If you book any treatment or massage, you'll receive one hour of complimentary access to the spa!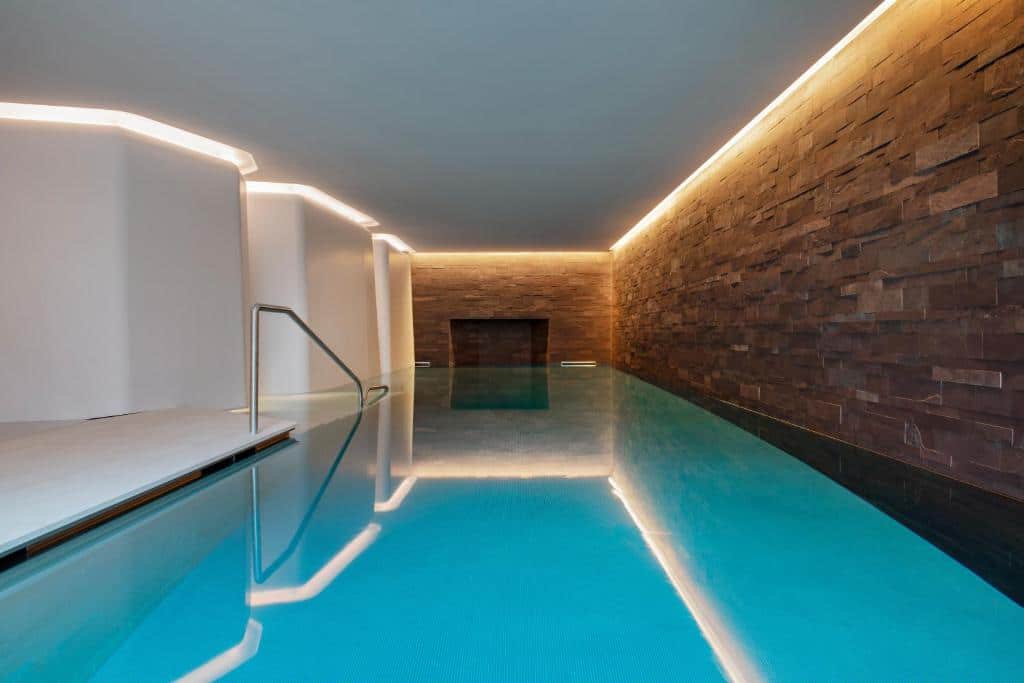 Strasbourg municipal baths in the city center
The Bains municipaux de Strasbourg were created in the late 19th century during German occupation. References to Antiquity, the Baroque, the Renaissance time can be found, with a reference to Hokusai's wave in one of the stained-glass windows. I dare you to find all these references! ;) In 2019-2021, the municipal baths were renovated to preserve their heritage and adapt to contemporary standards.
There you can find a space dedicated to well-being that combines a sauna, a salt cave and a jacuzzi! You can also enjoy nature with a beautiful outdoor swimming pool (a nordic pool) and an outdoor sauna with a magnificent view on the Strasbourg's cathedral. During summertime, I love read while sunbathing on the grass of the cosy and peaceful garden next the nordic pool. It's opened from 10am to 8pm. The entry is 22€ to stay as long as you wish!
The wellness area of Strasbourg municipal baths also offers massages, from 9am to 8pm every day of the week. The perfect treatment to relax during your stay in Alsace!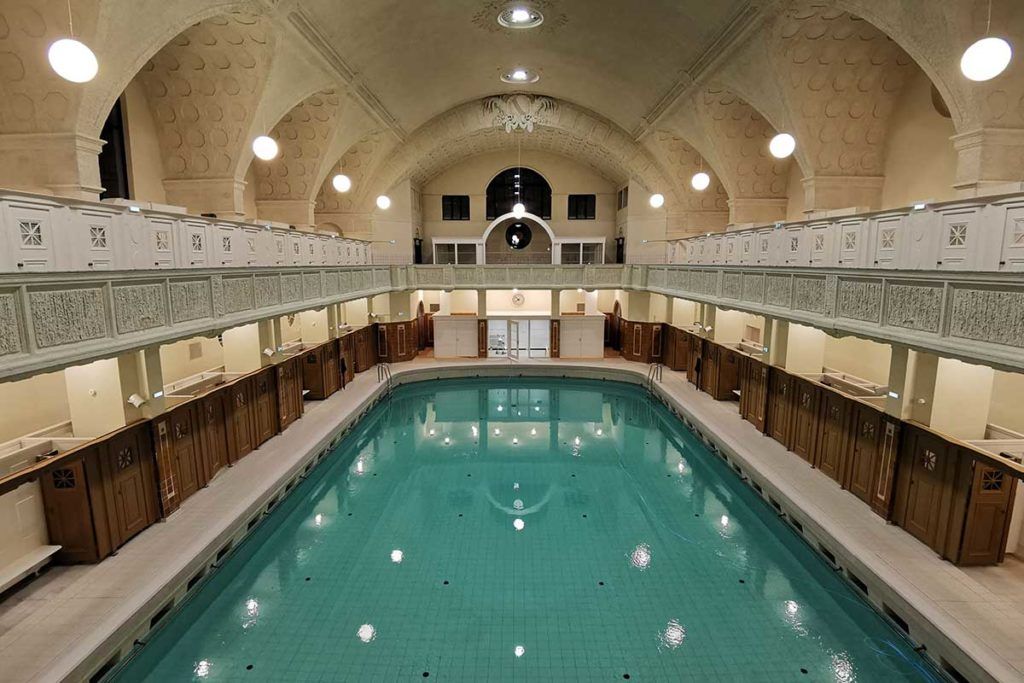 Hotel Regent in Petite France district
What sets this spa apart from others is its stunning view on the Petite France district.
The sauna, hammam, and outdoor Jacuzzi are the perfect places to de-stress. The space is bathed in natural light, creating a tranquil atmosphere that will leave you feeling refreshed and renewed. The ice fountain and salt cave are additional luxuries that add to the overall experience.
Reservations are required to go to Hôtel Spa Régent Petite France and its Spa area, ensuring that there are never too many people there at once... and allowing you to fully immerse yourself in relaxation without any distractions!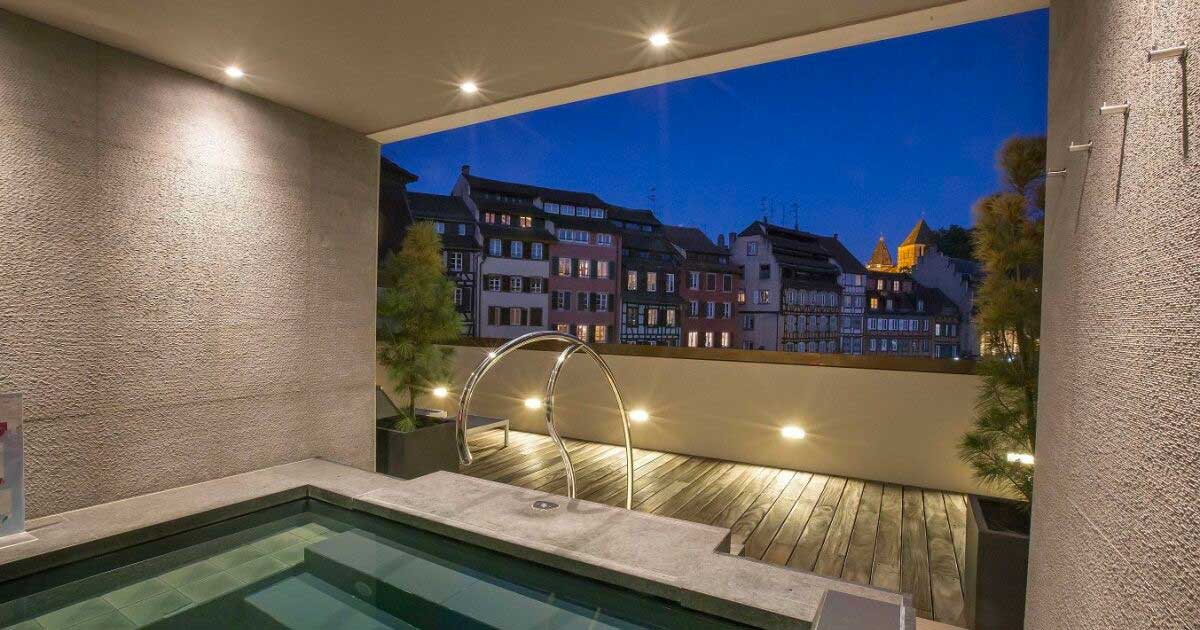 Le bouclier d'Or, a 4-star hotel & spa
Le Bouclier d'Or spa is a 150 m2 space open every day from 9:00 am to 9:00 pm in a 4-star hotel. It offers a hammam, a sauna, a cold water bath, a massaging rain shower, and a bubbly hot tub with a view of the tower. It's a place of relaxation and sensory experiences away from the hustle and bustle of the daily routine!
The price for a 2-hour access is €25 per person for hotel guests and €40 for external customers. Guests can also enjoy a buffet breakfast and a 2-hour spa access for €70 per person, with breakfast served from 7:00 am to 10:00 am and spa access starting at 9:00 am.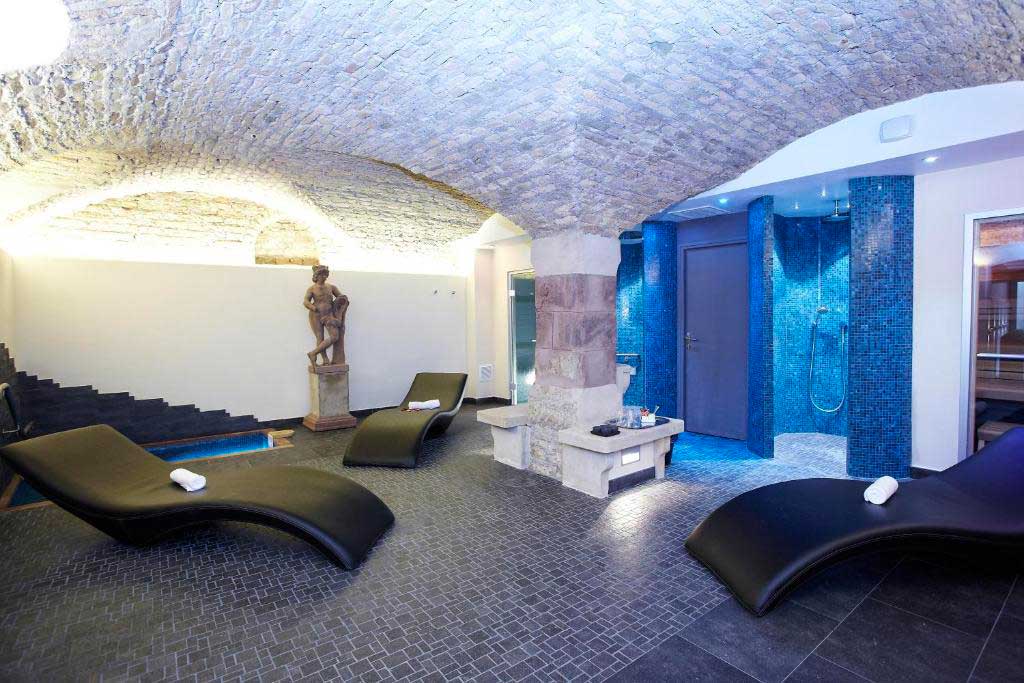 Athena spa, a hotel restaurant
A stay at Hotel Athena Spa offers unlimited access to the modern fitness center and the spa, complete with a sensory pool.
The spa area is a lovely space, with a pool featuring a water course that is accessible to children, as well as a hammam and sauna (Finish and tropical ones) area (restricted to adults), complete with provided towels and a spacious bar area. It's very clean and well-equipped, but the highlight is undoubtedly the beautiful pool, perfect for relaxation.
The spa at this establishment also offers a wide range of massages and treatments for both the face and body, available by appointment.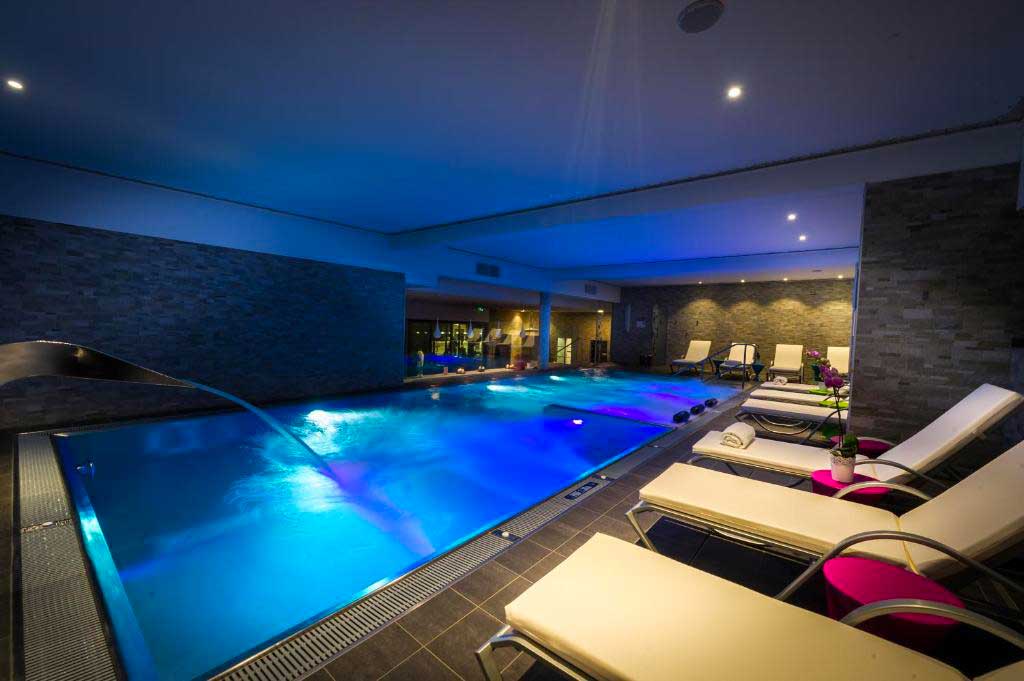 In the wine route near Strasbourg: the magnificent Yonaguni Spa!
Yonaguni Spa - located 25 minutes away from Strasbourg - is more than excellent! It's worth a detour;) The warm welcome includes a gift basket filled with a robe, slippers, towels, and more. The well-equipped locker room is located in the basement, and the water areas are spread out over two levels.
On the lower level, there are numerous water activities with an extraordinary circuit that features magnificent essences that provide an incredible experience without ever having to leave the water. On the upper level, there are zen activities as well as a hot zone (sauna, hammam) with a cold shower.
This spa is very popular and in high demand, so I recommend booking several months in advance for a day spa or night spa experience. Overall, this spa is a must-visit for anyone looking for an exceptional experience that goes above and beyond traditional relaxation!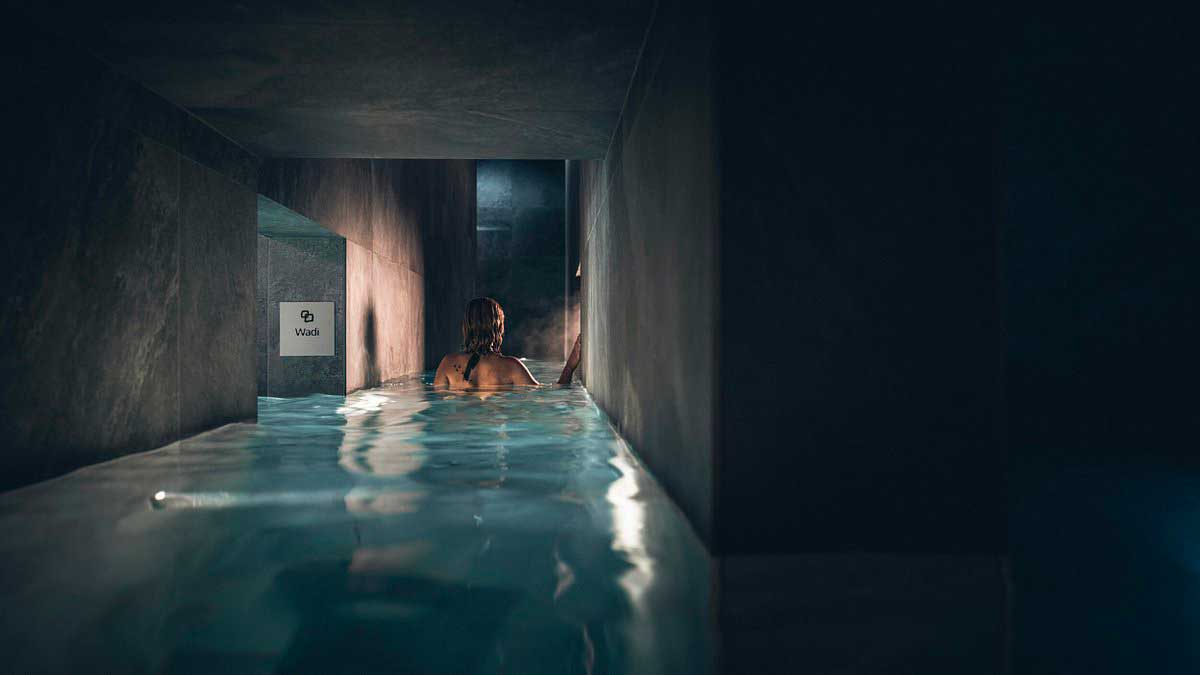 Taaka Beer Spa, a beer spa in Strasbourg!
If you're looking for an unusual and unique experience in Strasbourg, I highly recommend visiting Taaka Beer Spa!
The spa offers a three-stage treatment that begins with 15 minutes of sauna to relax and prepare your body for the beer bath.
Next, immerse yourself in a bathtub filled with beer for either 30 minutes or 1 hour while eating local products. The bubbling beer bath helps dissolve the ingredients and release vitamins, carbohydrates, and proteins, providing many benefits for your skin, hair, and nails.
Finally, the experience in the spa concludes with 15 minutes of relaxation to infuse the benefits of the beer bath into your body. The Taaka Beer Spa is truly a unique experience, so I believe you shouldn't miss the opportunity to enjoy this unconventional spa treatment during your visit to Strasbourg... and to drink excellent beer ;)