You are visiting Strasbourg and want to take home a little souvenir of your stay? Are you looking for something typical of Alsace, something authentic, not a trinket made in China? You've come to the right place! In this article, I'll give you some original and typical ideas, and where to buy them.
A Bretzel Airlines T-Shirt
If you're looking for a souvenir that combines humour, originality and Alsatian culture, look no further than Bretzel Airlines. This local brand, created by the 'Bretzel Brothers', revisits Alsace in a quirky way. You'll find T-shirts with Alsatian references, as well as puns on Star Wars and Lego.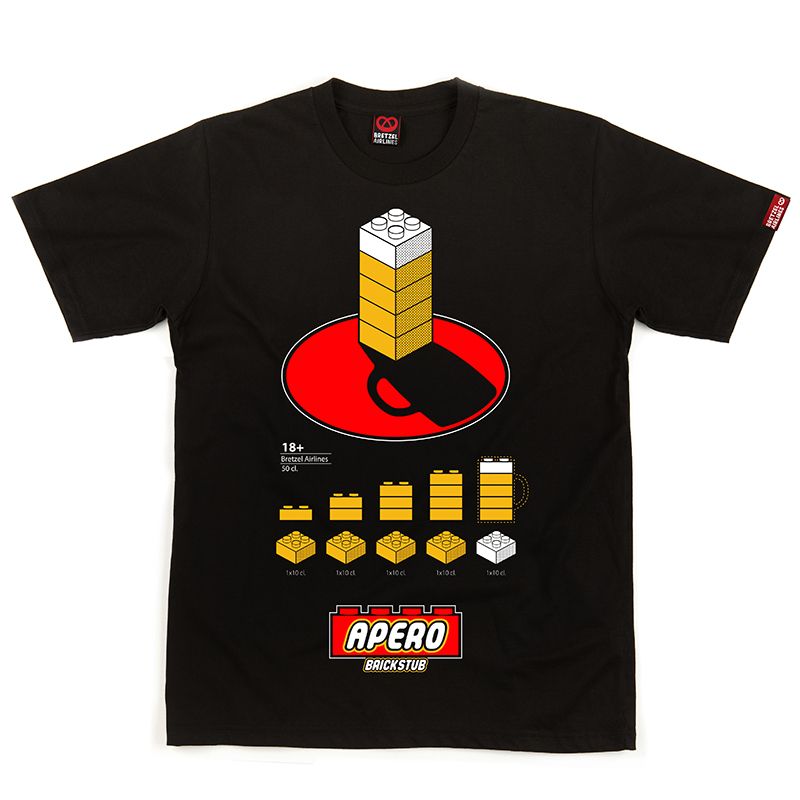 And that's not all! The brand also offers magnets, mugs, stickers and key rings to suit all tastes. Not only will you leave with an authentic souvenir, but one that will put a smile on your face too!
📍 Shop: 2 Rue du Parchemin, near the carré d'or in Strasbourg
The decoration shop for Christmas
If you love the magic of Christmas, the "Un Noël en Alsace" shop is a veritable Ali Baba's cave that will keep you in the Christmas spirit all year round. Located in the heart of Strasbourg's Petite France, this family-run shop offers an impressive range of Christmas decorations, from traditional hanging baubles to hand-made santons from Provence.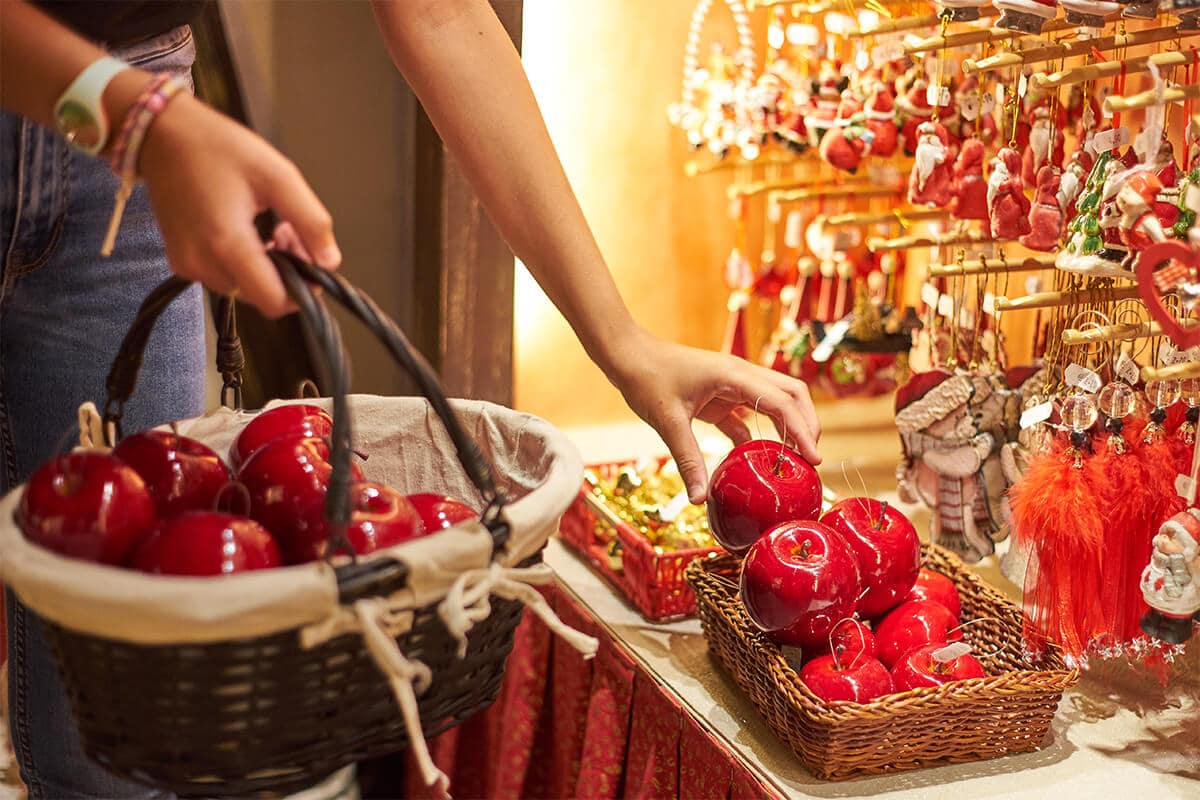 But that's not all! The shop is independent, which means it has the freedom to choose its suppliers and products. So you'll find authentic items, mostly made in Europe, and a rigorous selection made by Anne-Céline and her team, who put a premium on authenticity and local craftsmanship.
📍 Shop: 10 Rue des Dentelles, 67000 Strasbourg
A beautiful Alsatrucs handcrafted wooden decoration
If you're looking to bring home a souvenir that's both original and handcrafted, Alsatrucs is the shop for you. Created in 2012 by frémaa, the regional federation of craftsmen, this brand offers a range of objects entirely created and made by Alsatian craftsmen. You'll find fun or decorative creations that make reference to local arts and traditions, all with a touch of creativity.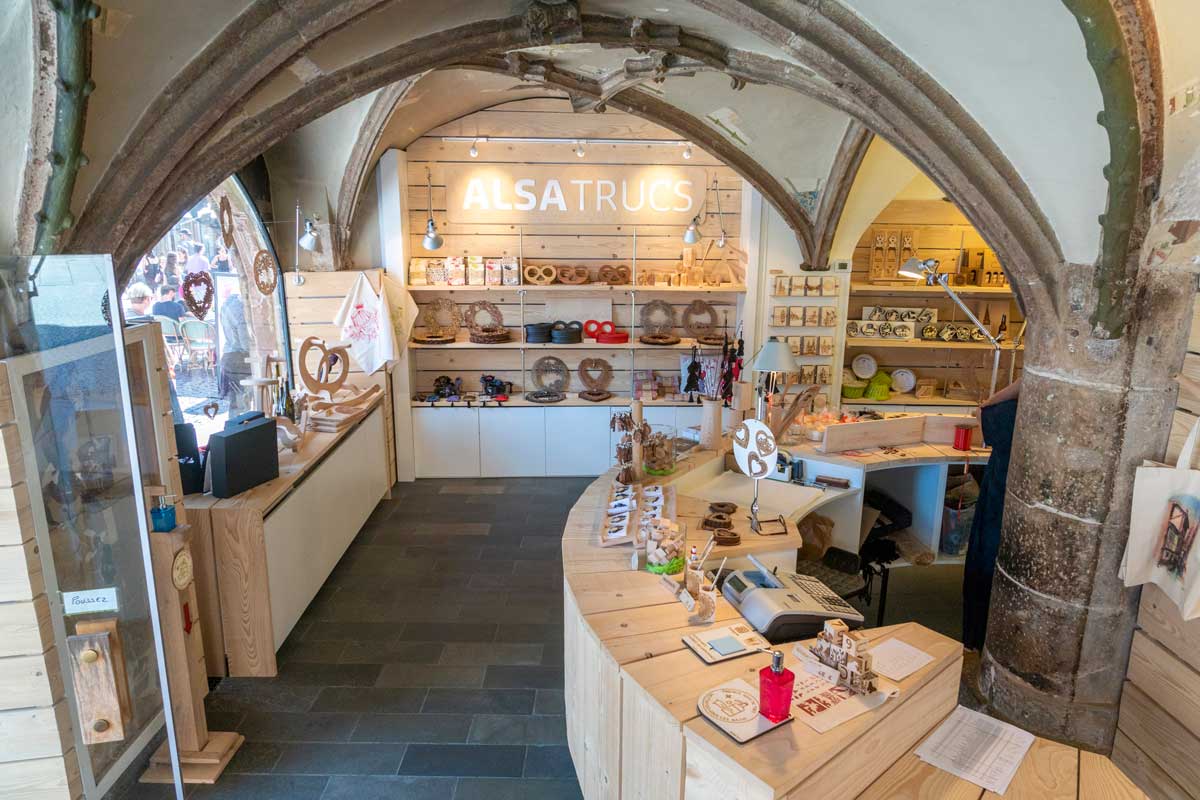 Among the unique objects you can unearth here are a rocking pretzel, a chopping board engraved with the motif of the cathedral rose window, or hanging lamps featuring animals typical of the region, often overshadowed by the stork.
📍 Shop: 5 Place du Marché-aux-Cochons-de-Lait in Strasbourg, on the way to the Batorama pier.
Pottery from Alsace
Traditional Alsatian dishes such as Kougelhopf, baeckeoffe and lammele are inextricably linked with their pottery moulds and dishes. These works of art, often handed down from generation to generation, come mainly from two Alsatian villages: Soufflenheim and Betschdorf, both located north of Strasbourg.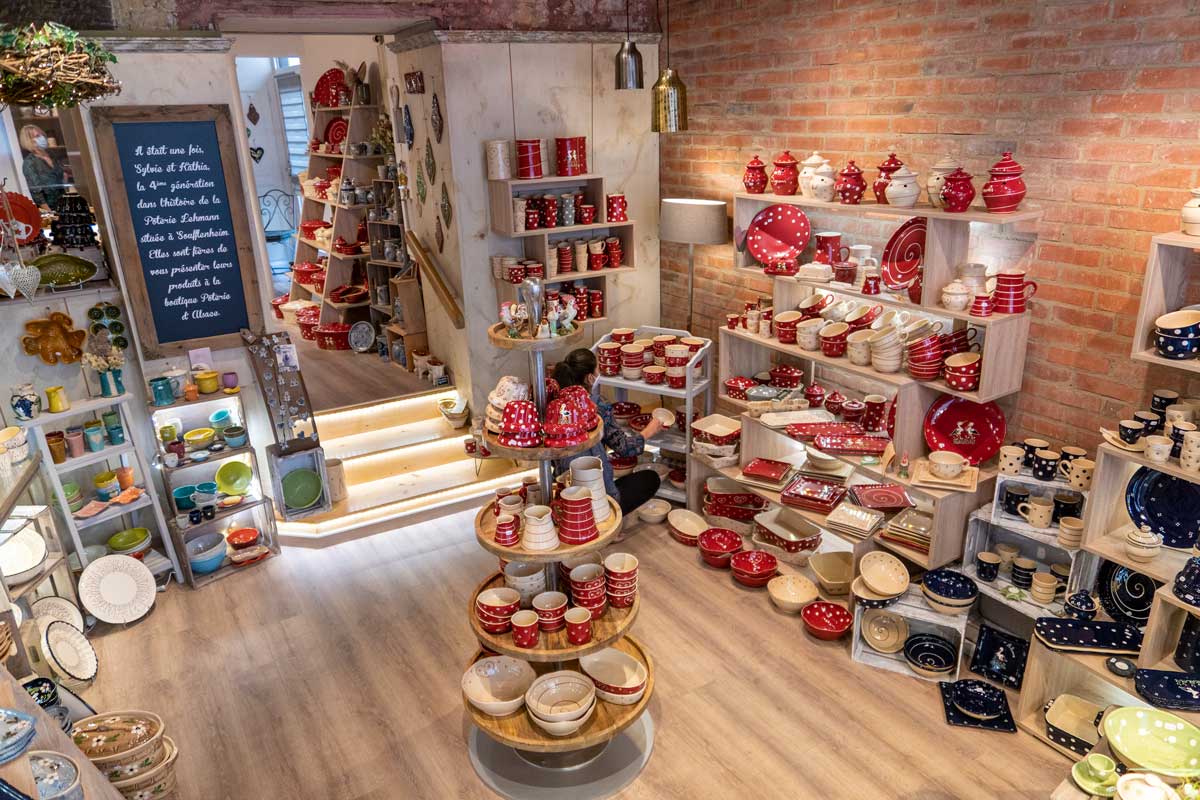 Among the artisans in the village of Soufflenheim, Sylvie and Kathia have taken over Poterie d'Alsace, a shop founded in 1860 and located in Strasbourg. They sell their own work there, as well as showcasing other potters from the region. You can buy pretty traditional or modern moulds, as well as crockery.
📍 Boutique: 3 rue des Frères, 67000 Strasbourg, right next to the cathedral.
A beautiful traditional costume from Maison Bossert
The traditional costume of Alsace is more than just a piece of clothing; it is a strong symbol of regional identity. The best known is the one worn by peasant women around Strasbourg, in the Kochersberg region and in the Hanau region towards the end of the 19th century. This costume was popularised as a symbol of resistance after the annexation of Prussia.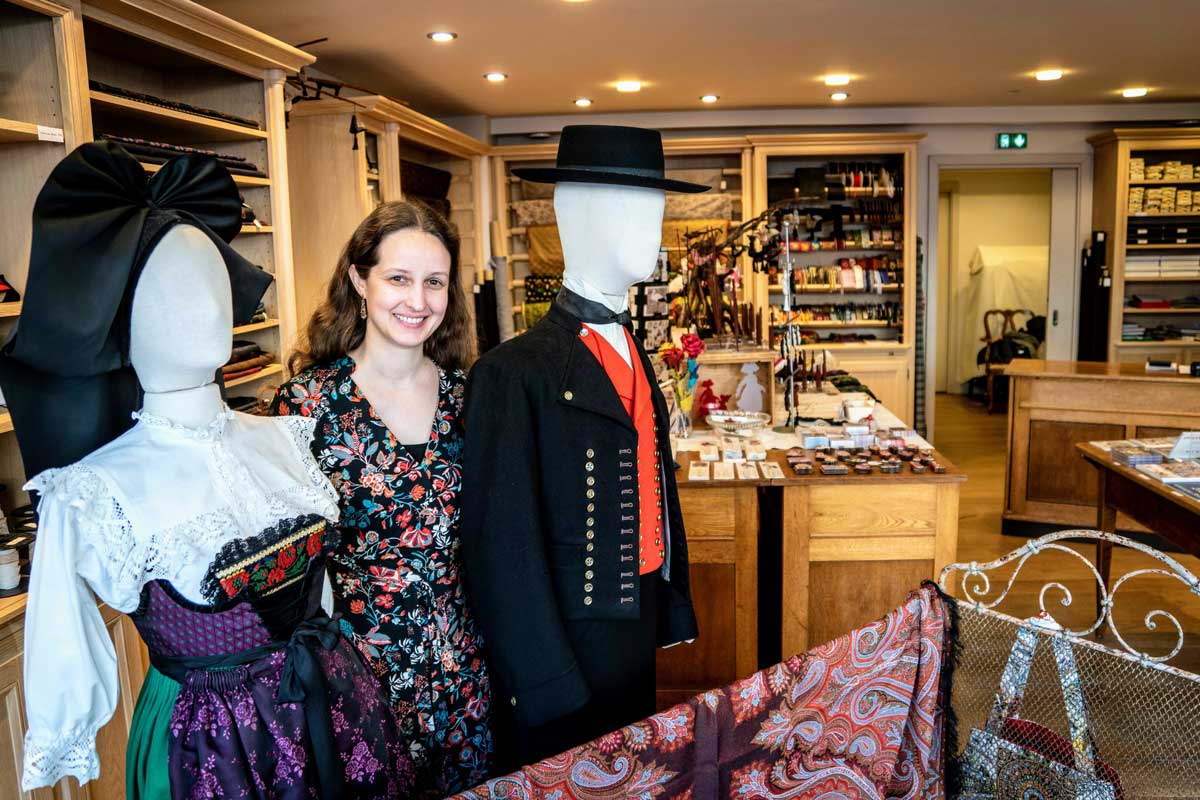 Maison Bossert, a Strasbourg institution since 1825, has played a key role in preserving this tradition. Today, it is run by Anne Wolff, an art historian with a passion for Alsatian folklore. She supplies made-to-measure costumes to regional folk troupes, and has even launched a contemporary ready-to-wear collection in collaboration with the Mulhouse workshop Du côté de chez Souen. In her boutique you'll also find original haberdashery and typical Alsatian fabric: kelsch.
📍 Shop: 15 rue des Bouchers, 67000 Strasbourg.
Alsatian beer or wine
Alsace is a land of beer, and Brasserie Perle is a shining example of this. Founded in 1882, it went through many ups and downs before being relaunched in 2009 by Christian Artzner, the founder's great-great-grandson. Today, the brewery produces a diverse range of beers, from refreshing white with mint to rousse with Tahitian vanilla.
📍 Address: 10 Rue de l'Abattoir, 67200 Strasbourg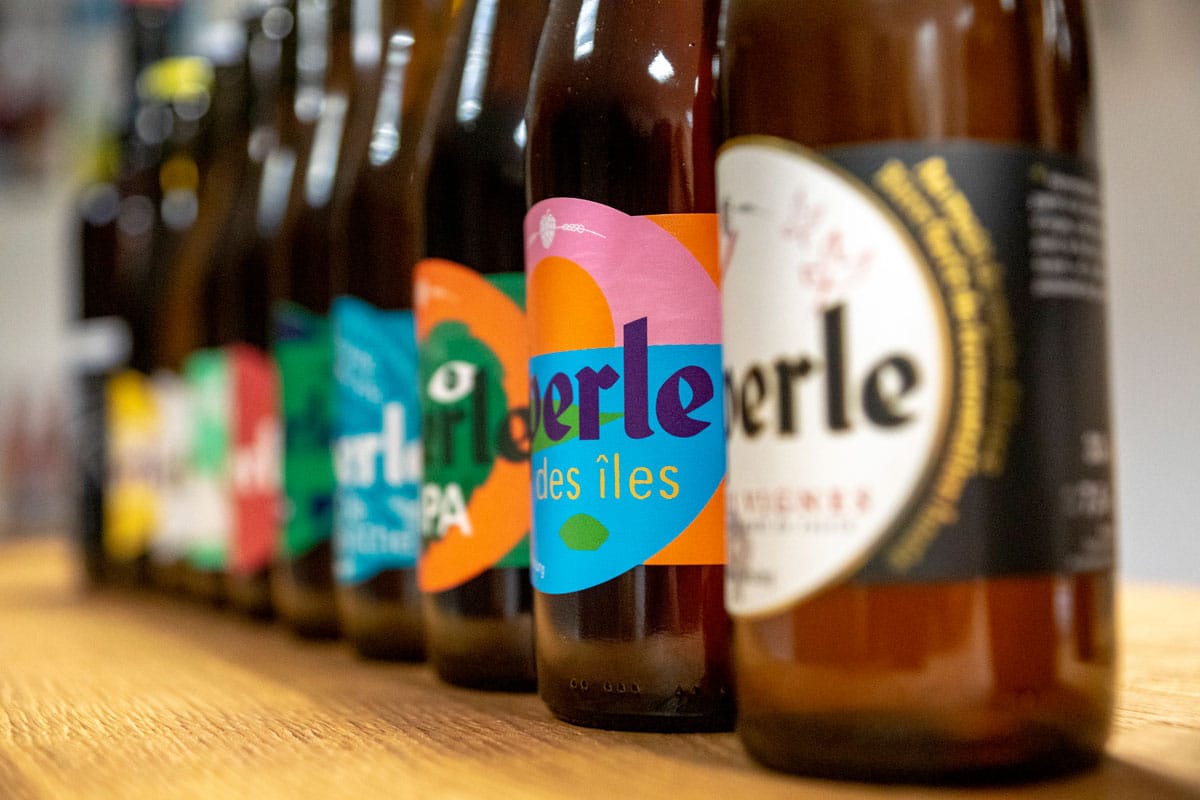 Strasbourg also has a rich wine-growing history, dating back to Roman times. The Cave des Hospices de Strasbourg, located in the heart of the Hôpital Civil, is a hidden treasure where you can discover the oldest white wine in barrels in the world. The cellar offers a selection of top-quality Alsace wines, as well as wines from other regions, all made by public establishments (viticultural colleges in particular) like the hospices.
📍 Address: Porte de l'Hôpital, Strasbourg.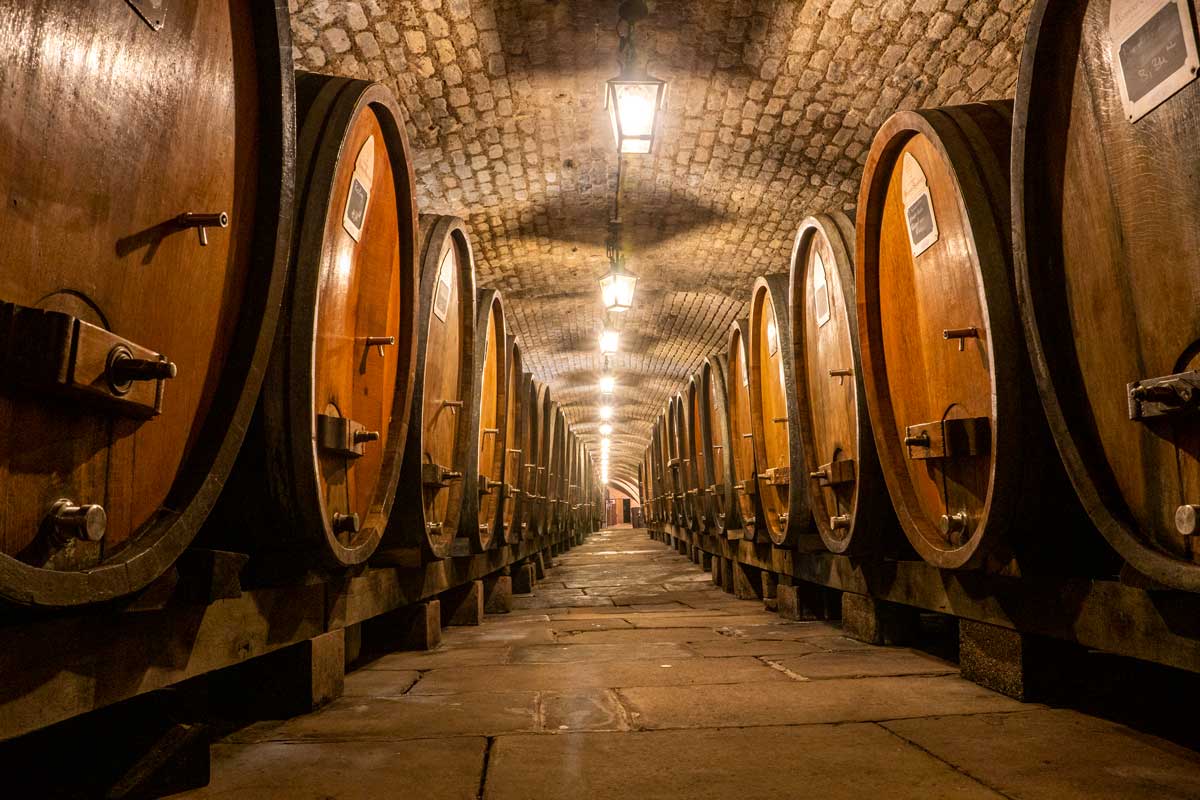 Mireille Oster or Fortwenger gingerbread
Mireille Oster is one of Strasbourg's leading gingerbread makers. She offers a variety of gingerbreads, made with care in her laboratory in the Petite France district. Her recipe is simple but effective: flour, honey, spices, butter and lots of love. She never hesitates to innovate, using exotic spices and a variety of ingredients such as ginger, lemon, dates, figs, cinnamon, prunes, chocolate and many others. Its products range from mannele and candied fruit couques to nonnettes and engelbrot, which go perfectly with foie gras.
Fortwenger is another must for gingerbread lovers. The French leader in this field, the brand even has a shop on the Champs-Élysées in Paris. In Strasbourg, their shop is on rue d'Austerlitz. It's the ideal place to buy bredele, the little Christmas cakes typical of the region. The shop also sells cookie cutters for those who want to make their own bredele at home.
Georges Bruck foie gras
Foie gras is often associated with south-western France, but it is in Strasbourg that it has acquired its letters of nobility. The story goes back to the end of the 18th century, when Jean-Pierre Clause, a young chef from Lorraine, created a revolutionary pâté en croûte filled with whole foie gras. This dish not only conquered the court of Louis XVI, but was also immortalised by the famous food critic Brillat-Savarin.
In keeping with this tradition, the Maison Georges Bruck, founded in 1852, perpetuates the art of preparing foie gras. Located on rue des Orfèvres, the shop is easily recognisable thanks to its golden goose sign. It offers a wide range of products, from truffled foie gras to foie gras cooked in a cloth. The traditional pâté de foie gras en croûte is even prepared on request, for those who wish to savour this exceptional dish in its most authentic form.
📍 Address: Boutique du gourmet, 26 rue des Orfèvres, 67000 Strasbourg
A Football shirt from the local team
Racing Club de Strasbourg is the local football team. But it's more than just a football club in Alsace. Here, it's an institution! Based at the Meinau stadium, the club has a rich history and a particularly famous following. For football fans, what could be better than going home with a Racing shirt or accessory?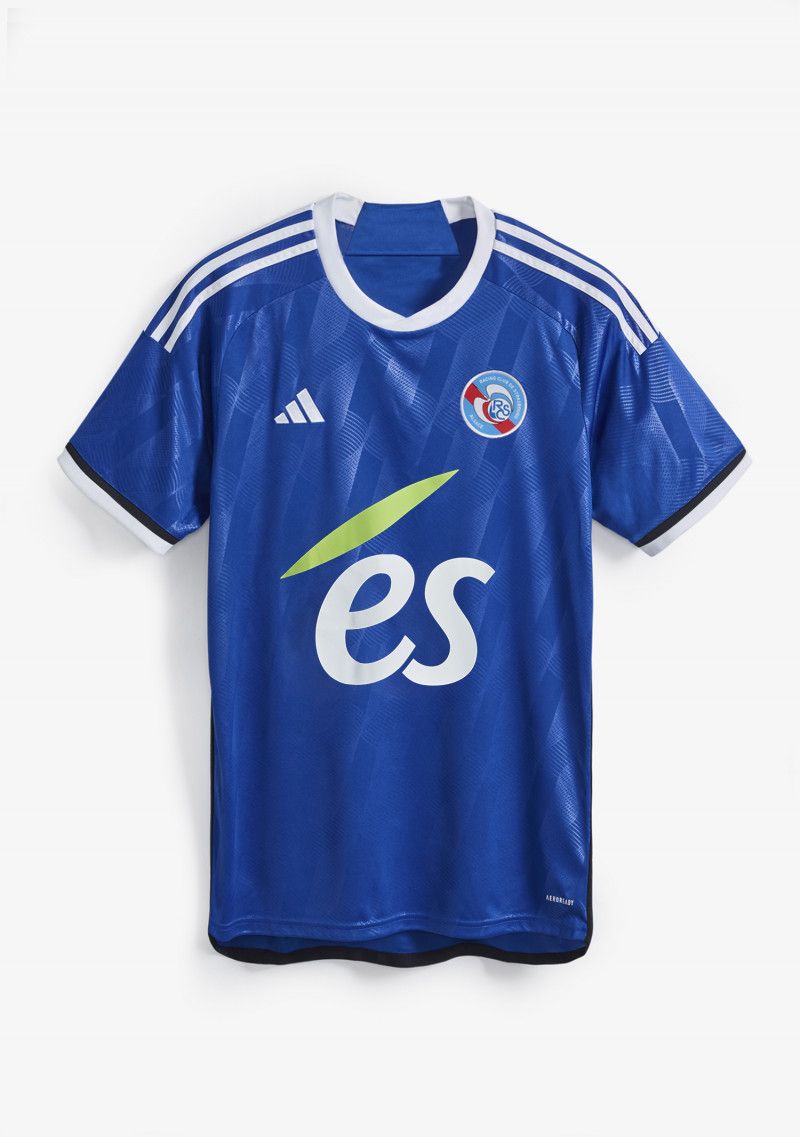 Fortunately, you don't have to go to the stadium to buy these items. There is an official club shop on rue de la Mésange, right in the heart of Strasbourg city centre. This shop offers a wide range of products, from official shirts to various accessories. As well as shirts, you'll find some lovely t-shirts and polo shirts, perfect for showing off your time in Strasbourg in style.
📍 Address: RCSA Official Shop, 1 rue de la mésange, 67000 Strasbourg
A little book about Strasbourg or in Alsatian
Whether you're a lover of literature or simply curious to find out more about Strasbourg and Alsace, the local bookshops are an excellent source of discovery. Two addresses in particular stand out for their rich and varied offer.
La Bouquinette: This charming little shop is a real treasure trove for lovers of children's literature and fans of Alsatian author Tomi Ungerer. You'll find an entire section dedicated to books in Alsatian, a unique opportunity to discover or rediscover the local language and culture.
📍 La Bouquinette address: 28 rue des Juifs, 67000 Strasbourg
Librairie Kléber: Located near the square of the same name, this bookshop is one of the largest in the city. It offers a wide selection of books on Strasbourg and Alsace, including works by local authors or books in English or German. And if you're lucky, you might even find my book there (in French) 😊
📍 Librairie Kléber address: 1 Rue des Francs-Bourgeois, 67000 Strasbourg