Situated in the heart of Europe, Strasbourg is the perfect place to try a variety of different dishes from all over the Alsace region. However, there are a few Alsatian dishes that you absolutely must try when you're in the city. Here are my 10+ favourite Alsatian dishes to eat and try in Strasbourg!
Choucroute garnie, the traditional Alsatian sauerkraut
The choucroute is first and foremost a culinary base: fermented sauerkraut, a little sour (hence its name: sauer = sour and kraut = cabbage), sliced ​​thinly and then cooked several times with fat, cloves, wine or beer to give it flavor and remove the acidity. This cabbage base can then be varied in several ways.
We naturally think of the royal choucroute (or choucroute garnie): a sauerkraut accompanied by Strasbourg sausages (or knack), smoked sausages (often Montbéliard or Frankfurt), a little bacon, ham and potatoes.
Where to eat a good royal choucroute in Strasbourg? I recommend 2 unmissable addresses: the Tire-Bouchon near the cathedral and the Maison des Tanneurs in Petite France.
The sauerkraut also goes perfectly with fish. Near the Strasbourg cathedral, Maison Kammerzell has made choucroute with 3 fish its great specialty. It is delicious, it is true. I recommend going there between January and April to take advantage of the promotion 1 purchased = 1 offered. Another good restaurant in Strasbourg to eat traditional food: the restaurant l'Ami Schutz in Petite France also offers an excellent fish sauerkraut as well as an exceptional terrace on the water's edge and overlooking the Ponts Couverts.
Tarte flambée (or flammekueche), an alsatian-style pizza
The tarte flambée (or flammekueche, or flam') is the other flagship recipe of Alsatian cuisine. It's a simple dish based on cream or cottage cheese, onions and bacon which can be embellished with mushrooms, grated cheese or munster. It's mainly a very convivial dish. Unlike an individually ordered pizza, the flam is shared between the guests.
Here are some of the best places to eat a good tarte flambée in Strasbourg: the Brasserie Météor on the Rue du 22 Novembre and the Brasserie du Tigre.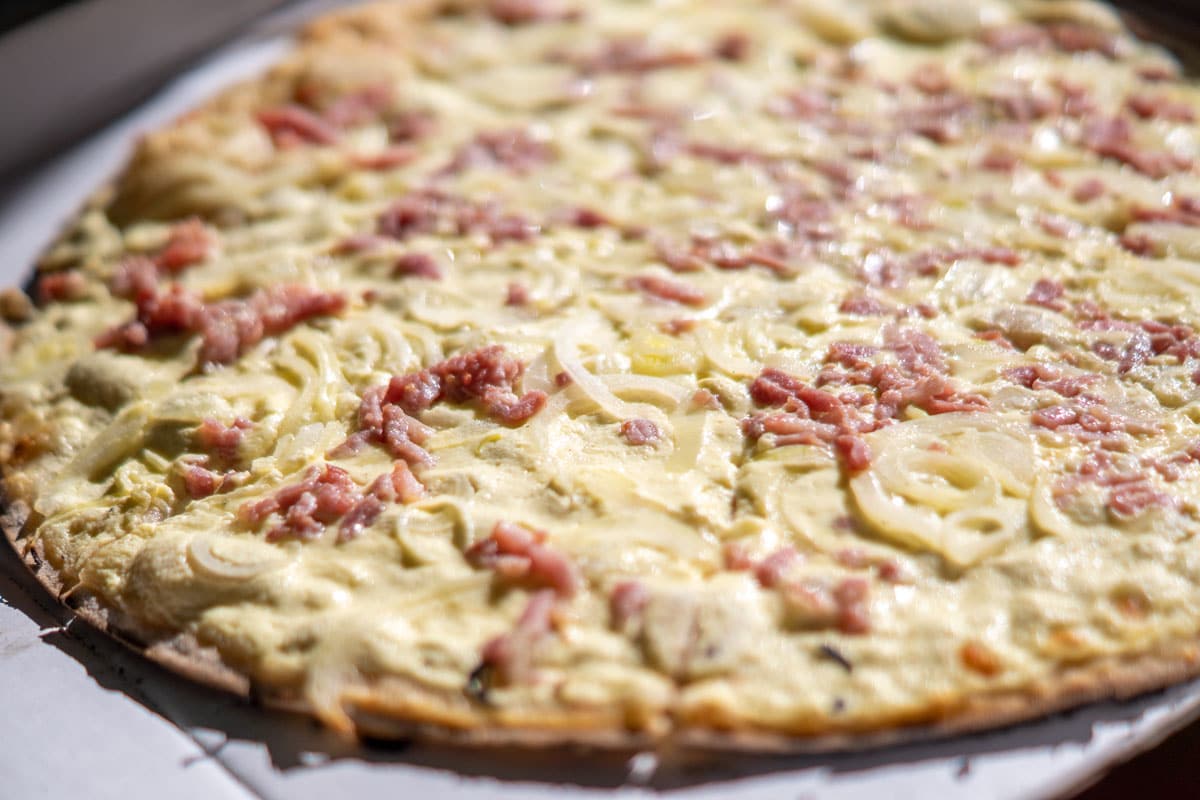 Knack, the Strasbourg sausage
The Strasbourg sausage, also known as the "knack," originated in the city. It's usually eaten with a little mustard. It's also the favorite dish of children, with French fries or mashed potatoes.
One of the things that sets the Knack apart from other sausages is its shape. It's much thinner and has a curved shape that resembles a horseshoe. This unique shape is achieved by stuffing the sausage into a curved casing, which gives it its distinctive appearance.
The Strasbourg knack can definitely be enjoyed at the Christmas market in Strasbourg. In fact, it's one of the most popular items on offer at the market, along with other traditional Alsatian foood like flammekueche, baeckeoffe, and tarte flambée. It's the perfect way to warm up on a chilly winter's day! And you can also enjoy it at the Porcus butcher shop, place du Temple Neuf.
Baeckeoffe, a casserole made with meat and vegetable
Baeckeoffe is a traditional Alsatian dish. It's a slow-cooked casserole made with layers of meat, potatoes, and vegetables, such as onions and carrots. The meats used in this dish typically include lamb, pork, and beef, and it's flavored with herbs and spices such as marjoram, thyme, and juniper berries. This slow cooking method allows the flavors of the meat and vegetables to meld together and create a rich, savory stew. Baeckeoffe is typically served hot, accompanied by boiled potatoes and a green salad. It's a hearty and satisfying dish that is perfect for a cold winter day.
You can buy a traditional clay dish from our artisanal potteries at Poterie d'Alsace (Rue des Frères near the Cathedral) or at Plaisirs d'Alsace in Petite France.
As for tasting a good baeckeoffe in Strasbourg, the best address is the restaurant Le Baeckeoffe d'Alsace located in Petite France.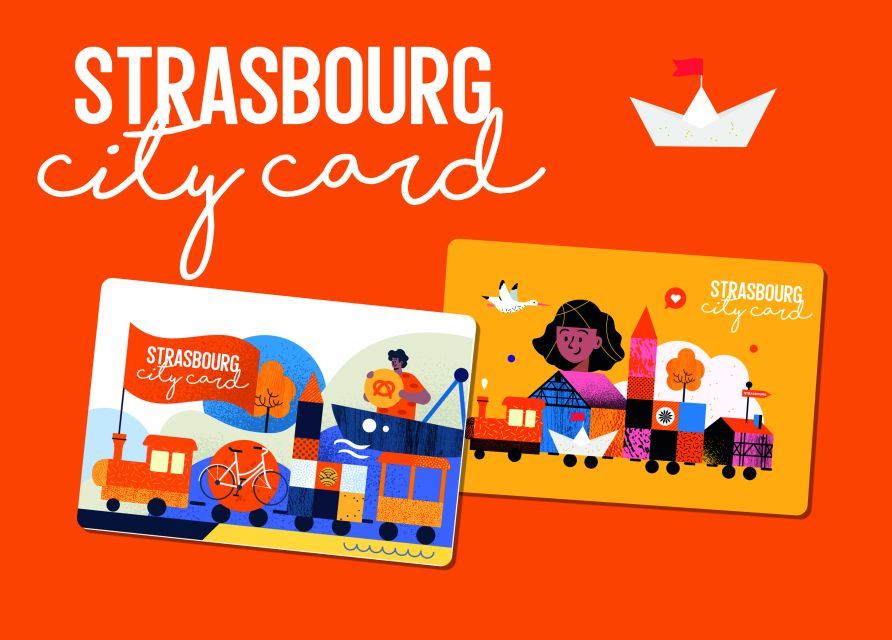 Strasbourg City Card - 7-Day City Pass
Explore Strasbourg with a 7-day city pass that offers discounted rates for attractions and activities. Climb up the Strasbourg Cathedral, take a guided walking tour, or visit the Château Vodou Museum.
Get the Strasbourg City Card
Coq au riesling, chicken served in an Alsatian wine sauce
Coq au Riesling is a classic French dish that originated in the Alsace region of France. It's made by braising chicken in a white wine sauce, typically Riesling, which is a crisp, dry white wine produced in the region. The chicken is typically served with the sauce of this alsatian wine and accompanied by vegetables, such as carrots, onions, and mushrooms... Or our unmissable alsatian pastas : our unique spätzle !
The dish became popular because it was a delicious way to use up leftover wine, and it quickly became a regional specialty.
So, if you're looking for a tasty and satisfying meal while in Strasbourg, Coq au Vin is a great choice! It's a hearty, flavorful dish that I advise you to eat to La Maison des Tanneurs in la Petite France.
Spätzle, made in Alsace pastas ❤️
The spätzle (or spaetzle) are our traditional small pastas, soft on the inside and slightly crispy on the outside, which accompany many traditional recipes such as coq au riesling, pork shank or even some sauce dishes outside the region (it's perfect with a beef bourguignon!).
La Corde à Linge restaurant in La Petite France has made it its specialty. You can enjoy them with cream and bacon, munster or in a more Italian version with fresh herb tomato sauce and shavings of parmesan.
If you didn't have time to eat them during your stay in Strasbourg, take a tour of a supermarket in the city to buy a package of fresh pasta.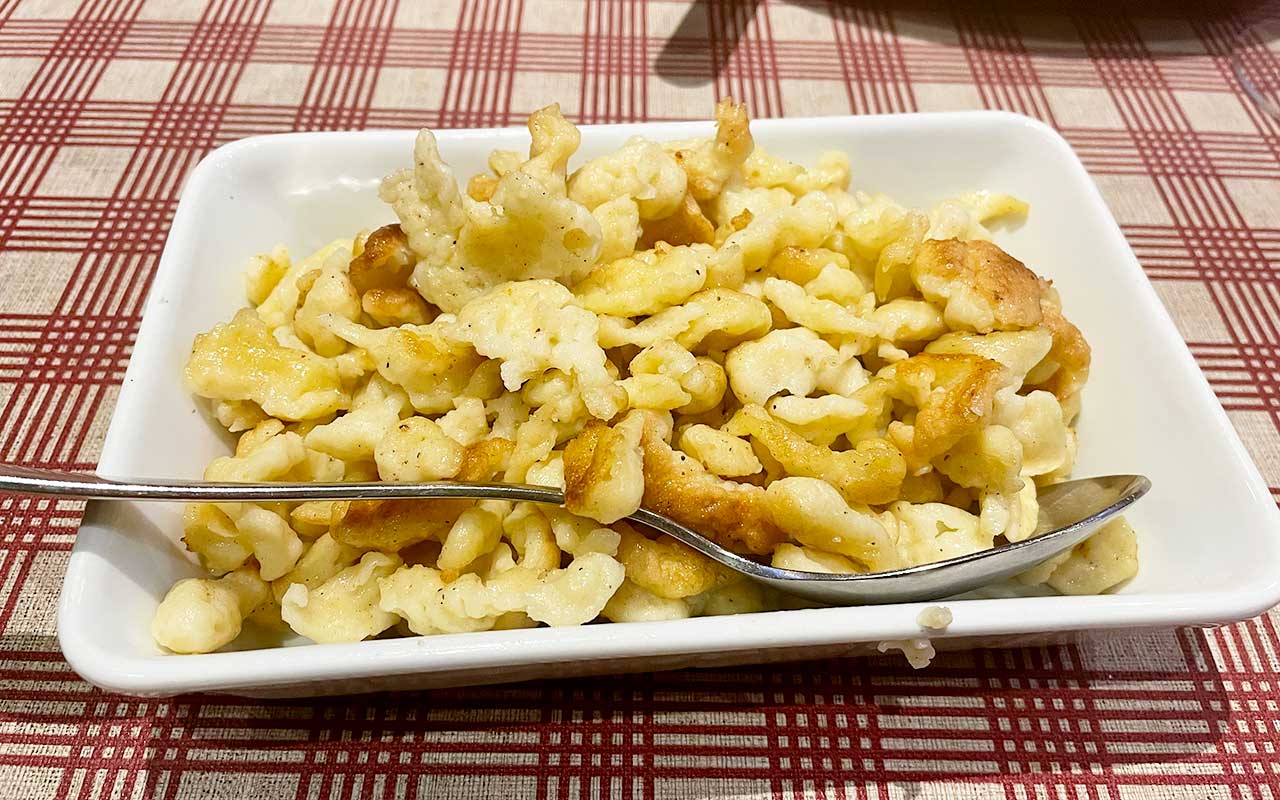 Bretzel, one of the best things to eat in Strasbourg 🥨
A bretzel, or pretzel in English, is a traditional German and Alsatian baked good that is commonly found in all the good bakeries in Strasbourg, sometimes even in its gratin version or with seeds. It's made from wheat flour, yeast, salt, and water, and is typically shaped into a knot or twisted into a distinctive knot-like shape.
Bretzels are often served with butter, cheese, or other savory toppings, and are a popular snack to enjoy while walking around the city and admiring the cobblestones streets.
Personally, I like the bretzels from Au Pain de mon grand-père bakery (Rue de la Krutenau) or from L'Atelier 116 bakery (Grand'Rue).
Bretzels can also be found at the Christmas market in Strasbourg. So if you're feeling peckish during your day in Strasbourg, be sure to grab a bretzel – it's one of the foods to try in Strasbourg!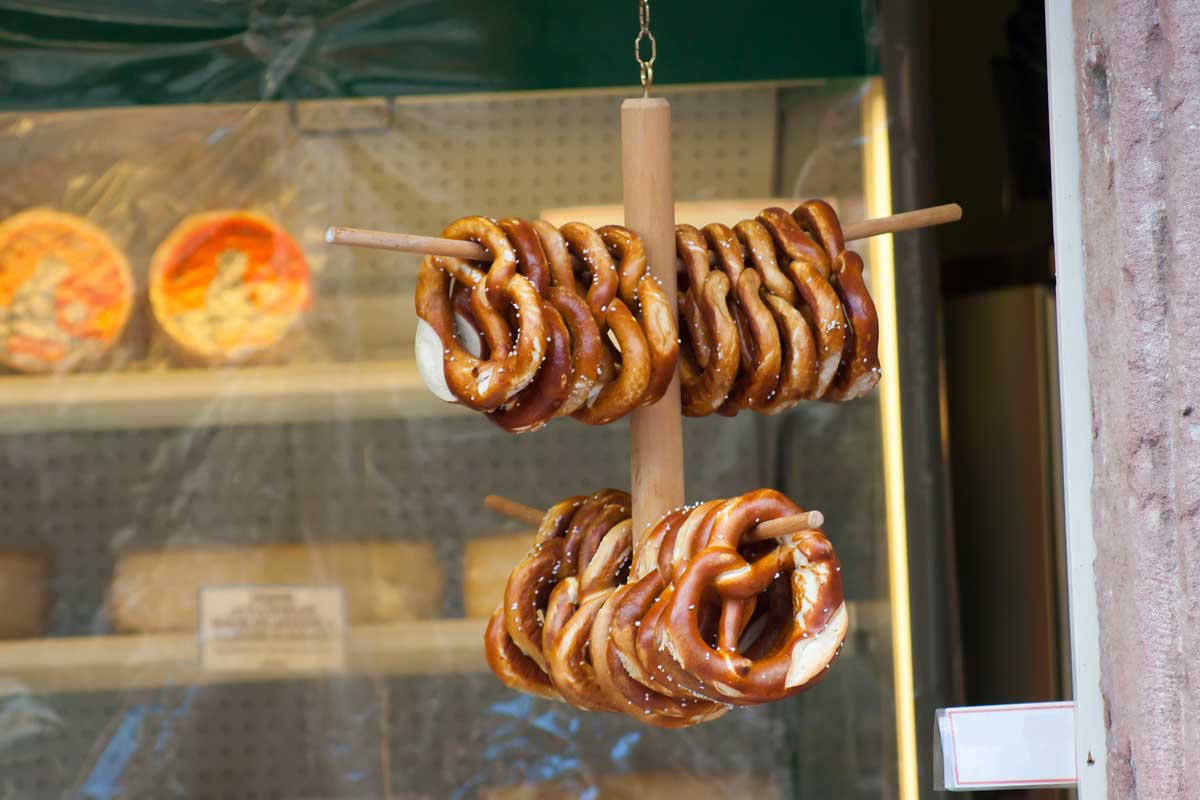 Bibeleskaes
The bibeleskaes, or bibeles, is a creamy white cheese made from curd mixed with fresh cream. In the summer, we like to embellish it with garlic, raw onions, aromatic herbs, charcuterie, sautéed potatoes and a little fleur de sel. You'll find this rudimentary recipe in many Alsatian restaurants in Strasbourg, in all the winstubs we have here!
You can also taste this sweet white cheese, sometimes with vanilla, with seasonal fruits: strawberries, apples, apricots... The Alsatian manufacturer Alsace Lait even offers many recipes for bibles on fruit beds (mirabelle, strawberry, blackberry, pineapple...). You can buy them at the supermarket!
Kugelhopf
Kouglof, kougelhof, kugelhof, kugelopf, kugelhopf or kouglouf... Here's a well-difficult Alsatian culinary specialty to write. Fortunately, it's much simpler to enjoy sweet... or salty! This yeasted dough brioche in the shape of a crown is prepared just as well with raisins soaked in kirsch and almonds as with bacon and nuts.
You buy this specialty of the Alsace region at La Pâtisserie Christian, an unmissable pastry shop (and tea-room!) in Strasbourg.
And if you feel like cooking at home, I invite you to buy a traditional earthenware mold made by an artisan in Poterie d'Alsace or Plaisirs d'Alsace shops.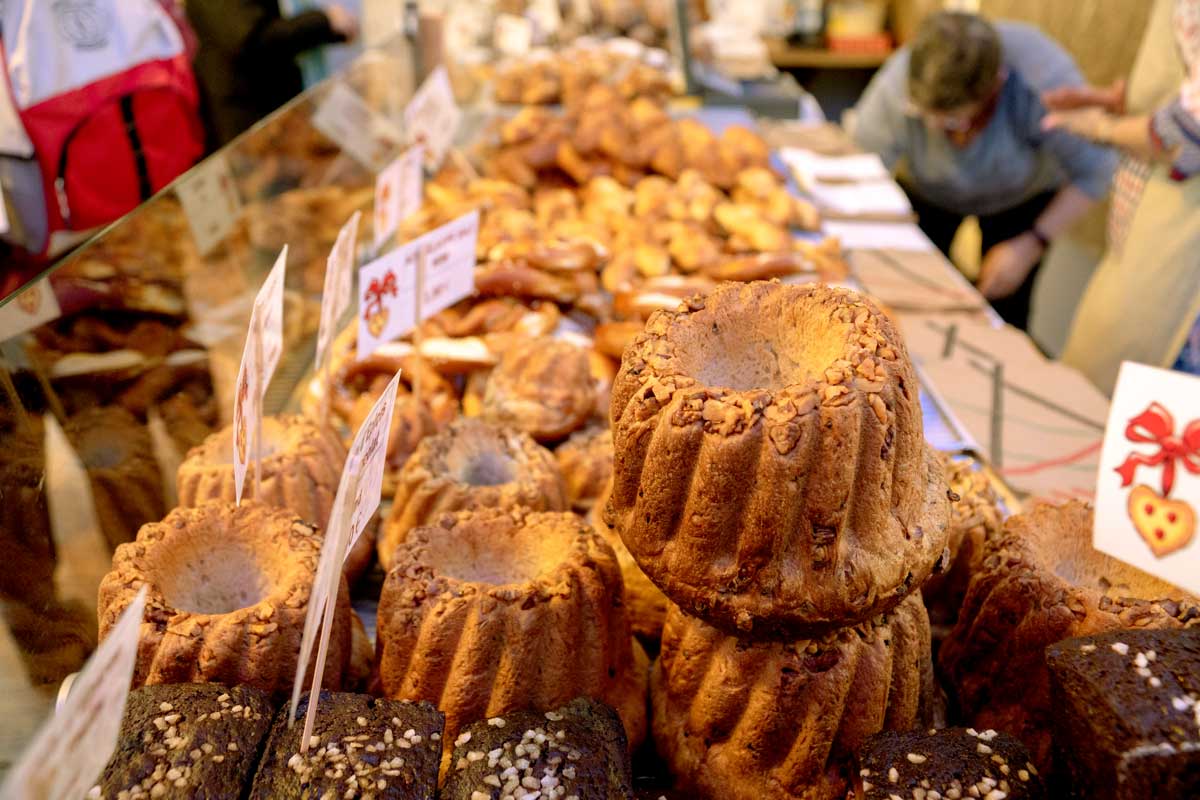 Other famous food to try and eat in Strasbourg!
Beyond this top of my favourite foods to try here, there are still many culinary specialties to discover if you're on a trip to visit Strasbourg :
Männele (brioche in the shape of a man that we eat at Saint-Nicolas)
Bredele (our little Christmas cakes that we eat during the end of the year celebrations)
Gingerbread (the best is at Mireille Oster's!)
Waedele (salted pork shank cooked in court-bouillon, sometimes with beer or au gratin with munster cheese!)
Fatty liver (symbol of the local gastronomy that can be bought at La Boutique Du Gourmet - Georges BRUCK Foies Gras d'Alsace, Rue des Orfèvres)
Lewerknepfle (liver dumplings)...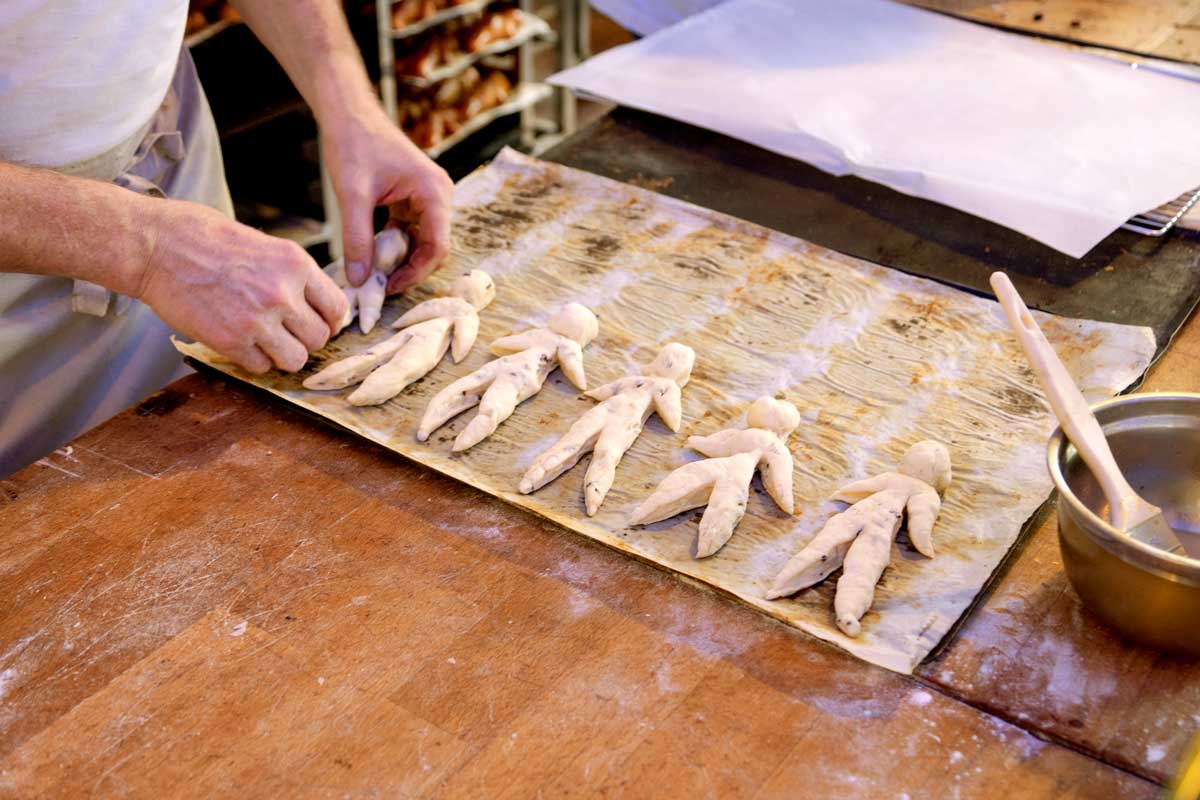 My best places to eat in Strasbourg
If you're a lover of good food, you'll love going to Strasbourg! There are plenty of restaurants in the city and it's really enjoyable to eat there. Whether you're into fast food or gastronomic restaurants, you'll find a nice place to eat at in Strasbourg.
Le Zehnerglock, le Tire Bouchon or la Corde à Linge for traditional Alsatian food
The Blue Flamingo, the unusual floating restaurant
The Buerehiesel, the Michelin starred restaurant of the Parc de l'Orangerie
La Brasserie du Tigre or La Brasserie Météor, to eat a good tarte flambee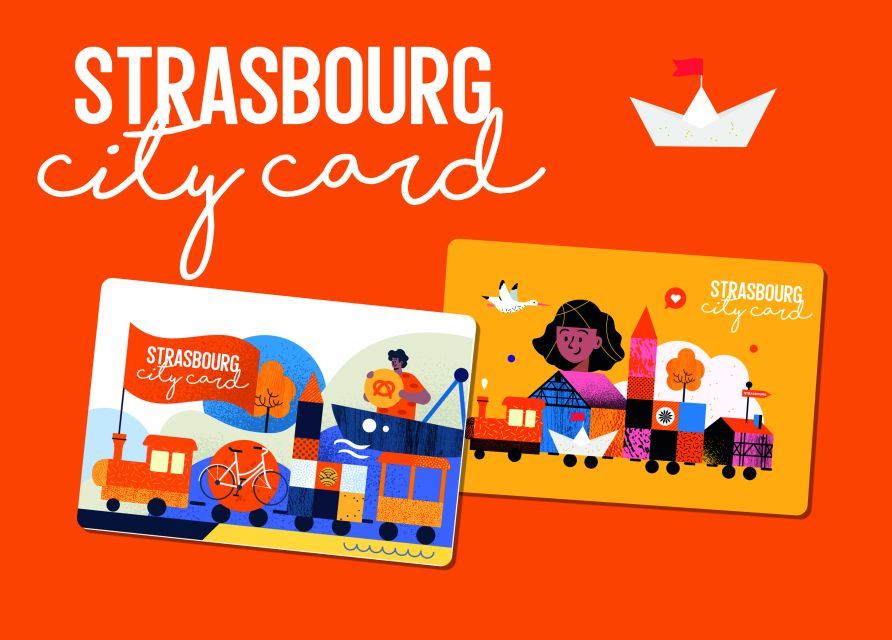 Strasbourg City Card - 7-Day City Pass
Explore Strasbourg with a 7-day city pass that offers discounted rates for attractions and activities. Climb up the Strasbourg Cathedral, take a guided walking tour, or visit the Château Vodou Museum.
Get the Strasbourg City Card