Strasbourg is a city in France that is known for its rich history and cultural heritage. There are many great breakfast spots in Strasbourg that offer a variety of delicious options to start your day off right. Here are my favourite spots to eat breakfast in Strasbourg!
Bistrot et Chocolat, the 100% vegetarian and gluten-free brunch in Strasbourg
Bistrot & Chocolat is a halfway from a salon de thé (tea room!) and a restaurant located at the foot of the Strasbourg cathedral. The atmosphere is very cozy and the food is delicious!
They have a variety of brunch options, including vegetarian and gluten-free ones! They only serve organic and local drinks with as little sugar as possible. The restaurant also has a selection of homemade hot chocolates that can be made with plant-based milk and delicious flavors, as well as a variety of organic teas and juices.
For vegetarian and gluten-free brunch options, Bistrot & Chocolat offers 2 options: the Salted Miam (salty vegetarian brunch) and the Pôeles de carottes (vegan and gluten-free option, with salty and sweet dishes!). The 100% vegetarian menu is very complete and all allergens are clearly indicated.
There're 2 other possible options for you (Sweety miam and Full miam) that might include scrambled eggs with blue poppy, vegetable hummus, muffin, pancakes and cookie, market garden salad...and naturally bread, butter, jam and homemade spread!
I love going there with my friends! Breakfast and brunch cost from 20€ to 25€.
Brunch is during the week from 11am to 2pm and during the weekends, from 10am to 4pm. No reservation is possible. You need to come and to wait for a table to be available.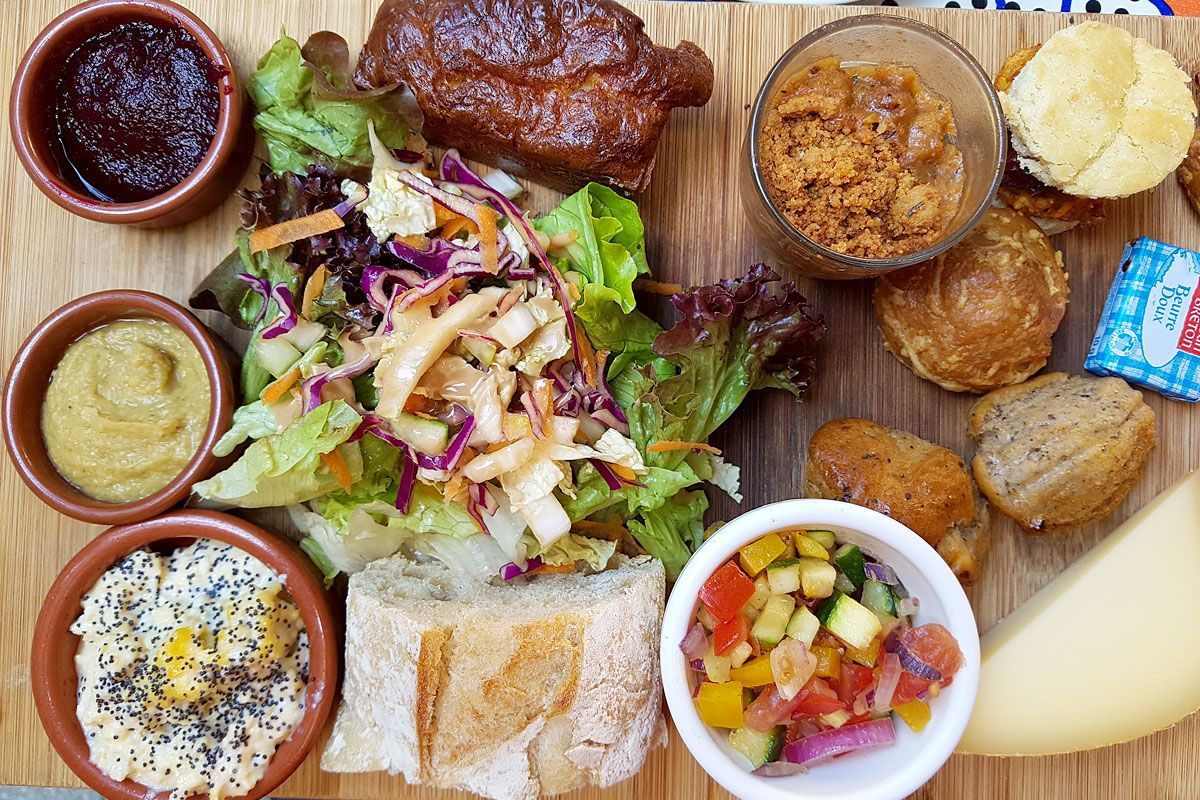 Tonton Gâteau, one of my best breakfast spots!
If you're looking to enjoy a delicious brunch or breakfast, you'll have a variety of tasty options to choose from at Tonton Gâteau.
To eat breakfast, you can choose between different dishes from 4,80€ to 12€: granola (cottage cheese, homemade granola, fresh fruit and honey, it's a vegan option), pain perdu with hazelnut slivers, avocado toast, scrambled or fried eggs with a fresh baguette.
As for the brunch, Tonton Gâteau offers a menu with unlimited hot drinks, a glass of fruit juice, a delicious sweet dish, another savory dish and a pastry to choose from.
Tonton Gâteau is a great place to enjoy a brunch or breakfast in Strasbourg. The pastries are delicious and I love the atmosphere there! The brunch is 28,50€. There's also an option for kids under 12.
Breakfast is from 9am to 11am during the week. Brunch is every Saturday from 11am to 1:30pm.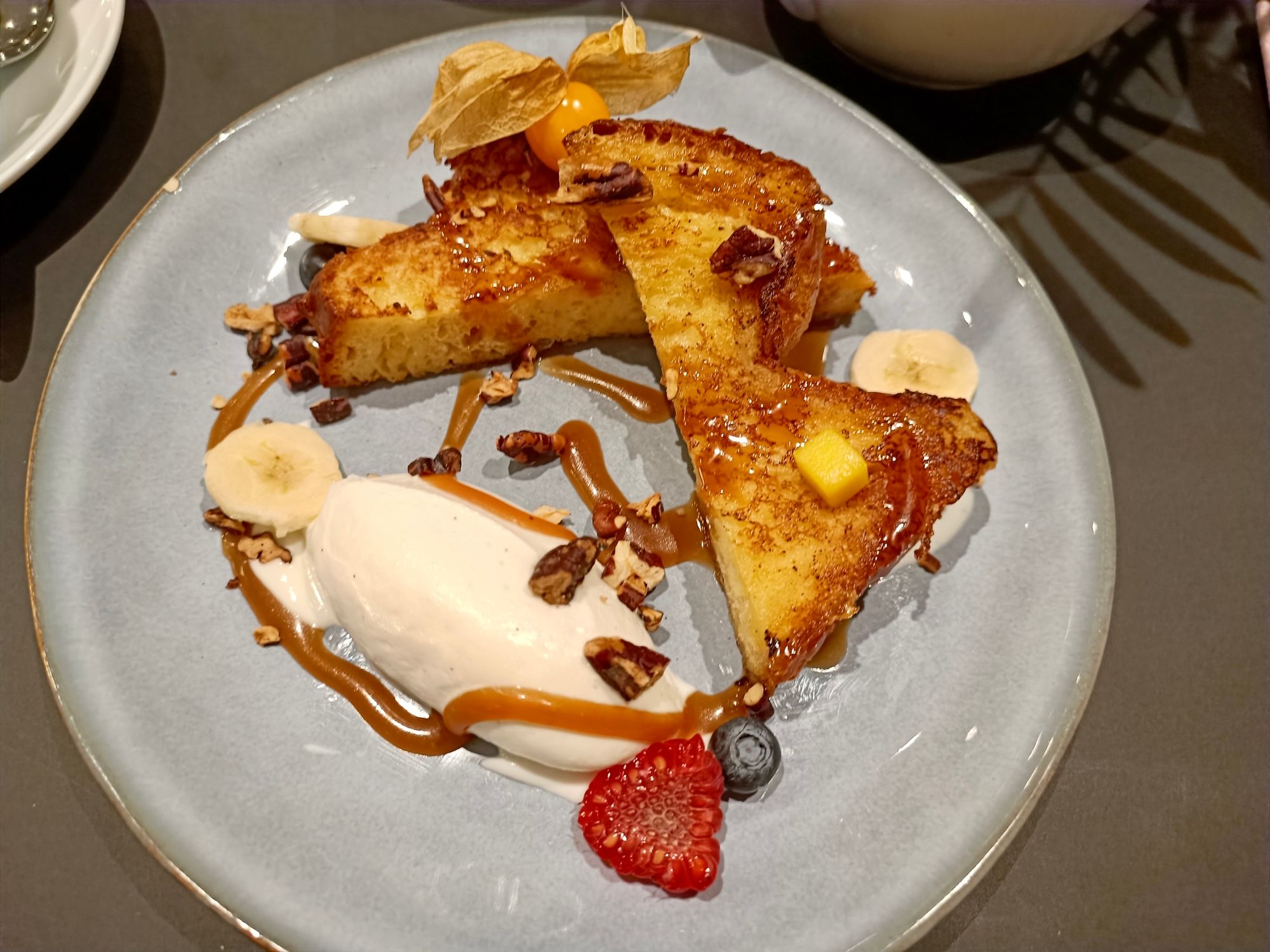 Coffee Stub, a cosy coffee shop
Coffee Stub is one of the best coffee shops in Strasbourg. This place is known for its cozy atmosphere and delicious coffee and cakes.... such as their good carrot cake or their specialty: the pretzel cake! You also have a nice view from the window counter on the street and on the Quai des Pêcheurs.
For breakfast and brunches, you'll be able to choose between sweet and salty options. You'll find hot drinks (including tons of cafés!), eggs, assortment of cheese and cold cuts, good baguette, croissants and even freshly squeezed fruit juice!
If you're a coffee lover, Coffee Stub is definitely worth checking out. The staff are friendly and knowledgeable, and the atmosphere is laid-back and welcoming. Baristas there are knowledgeable about coffee and can help you choose the right drink for your tastes.
Breakfast and brunches at Coffee Stub are from 9am to 2pm.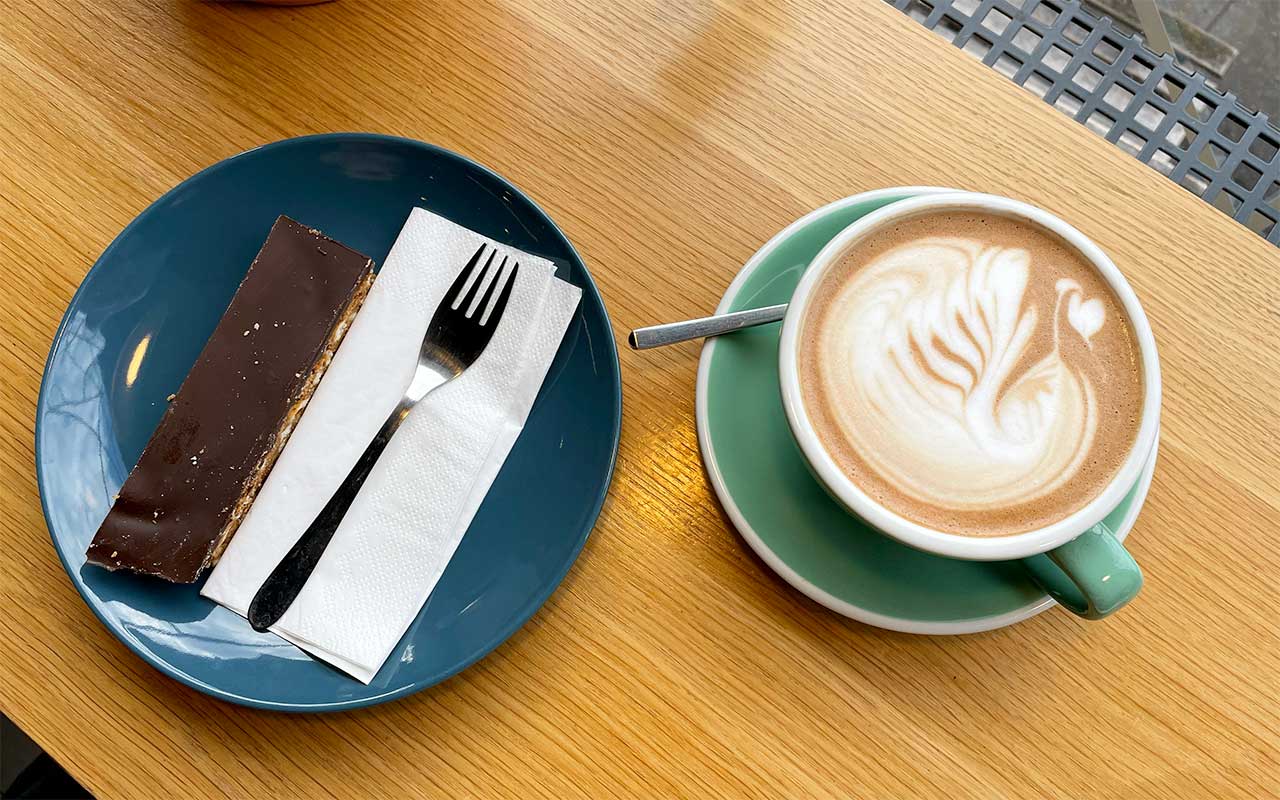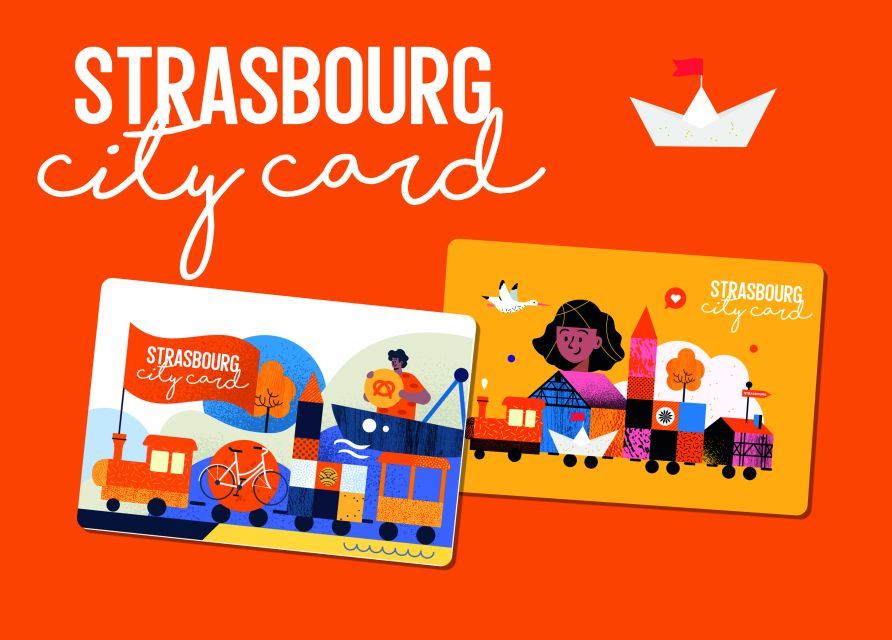 Strasbourg City Card - 7-Day City Pass
Explore Strasbourg with a 7-day city pass that offers discounted rates for attractions and activities. Climb up the Strasbourg Cathedral, take a guided walking tour, or visit the Château Vodou Museum.
Get the Strasbourg City Card
BCBG café, one of the best brunch spots in Neudorf district
If you're looking for a local spot with great value for money for a delicious brunch, the BCBG Café in the Neudorf neighborhood is definitely worth checking out! It's one of my favorite spots. They serve brunch every day except Monday, with a variety of savory and sweet dishes made with high-quality, fresh ingredients. The restaurant's focus on using only the freshest ingredients ensures that their homemade dishes are always delicious ;)
The warm welcome and impeccable atmosphere of the restaurant also make it a great choice for a casual meal. The average price of 25 euros for a sweet and savory dish plus a hot drink is very reasonable, especially given the (very) generous portions.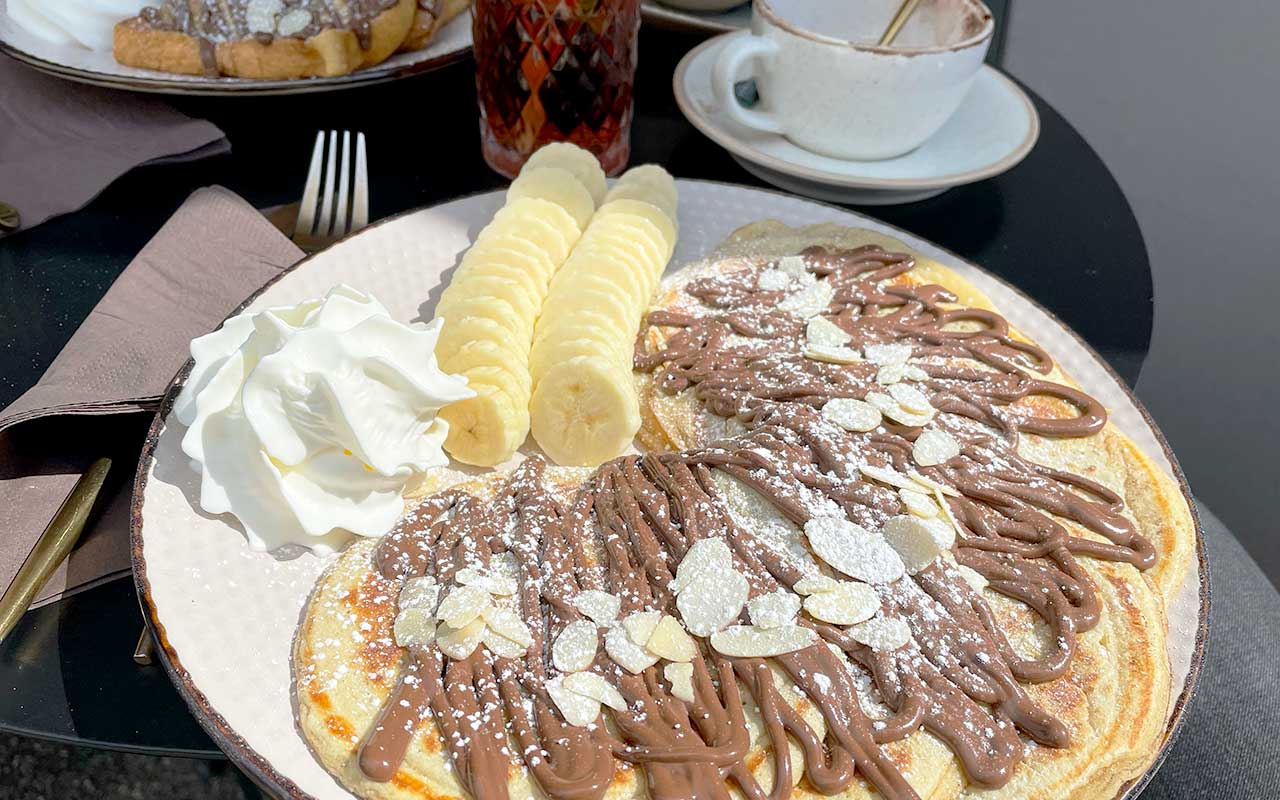 Café Bretelles, a good breakfast in La Petite France district
Café Bretelles is located in the pittoresque La Petite France district.
Breakfast there is very traditional, you've got the choice between 6 options, that include baguette, ham and cheese from local delicatessen, butter, jam, boiled eggs, homemade granola or even pastries... with naturally hot drinks! All the dishes are made from local ingredients: the specialty coffee is roasted in Strasbourg, vegetables and dairy products come from local producers. As for the chocolates used for the hot chocolates, they come from the famous Pâtisserie Christian.
Plus, with its location, it's a great place to stop in for a quick coffee or a leisurely breakfast while exploring Strasbourg!
If you're in the neighbourhood, don't forget to pass in front of the house of the covered bridges 😉 It's a photo-worthy spot in Strasbourg!
Breakfasts at Café Bretelles are from Monday to Friday, until 11:30am and weekends until 12:30pm.
Some bakeries to start your day off with a traditional French breakfast in Strasbourg!
There are several advantages to having breakfast at a bakery in Strasbourg! France is known for its delicious pastries and bread, and many bakeries in the Alsace region offer a wide selection of these items for breakfast.
Besides, many bakeries in Strasbourg use fresh, high-quality ingredients in their breakfast items, which can make for a more satisfying and tasty meal. Here are some bakeries that you may want to try to eat breakfast:
L'Atelier 116, for their traditional organic bread and their delicious Alsatian pastries for breakfast: sweet and savory bretzels and kouglofs! (Grand'Rue)
Boulangerie L'Eden Libre de Gluten, the 100% gluten free bakery and pastry shop in Strasbourg (place du Temple Neuf)
Le Fournil d'Austerlitz, a traditional Alsatian bakery and pastry shop (rue d'Austerlitz)
Au Feu de Bois, located 20 minutes away from the city center in Neudorf district (rue du Lazaret)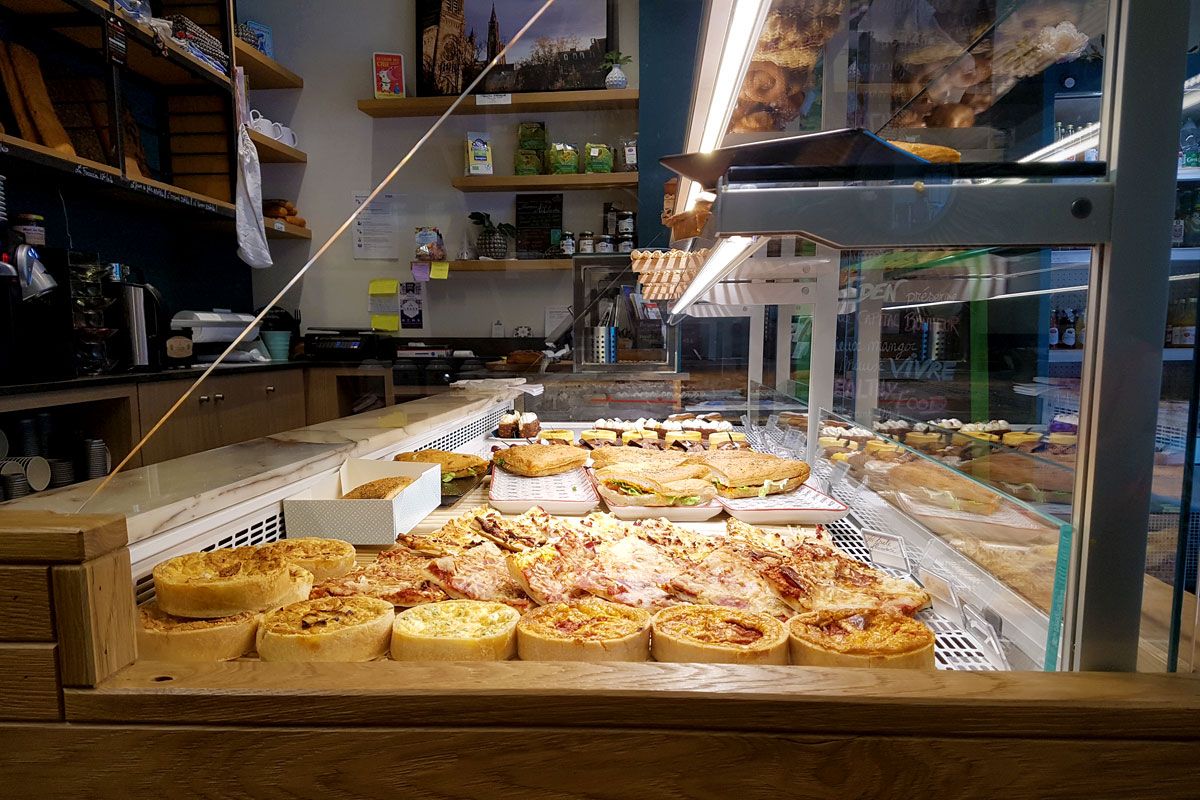 I hope this list gives you some good options for breakfast spots in Strasbourg! There are so many great places to choose from, so be sure to try a few different ones to find your favorite...and tell me about your experience!