The House of the Covered Bridges in Strasbourg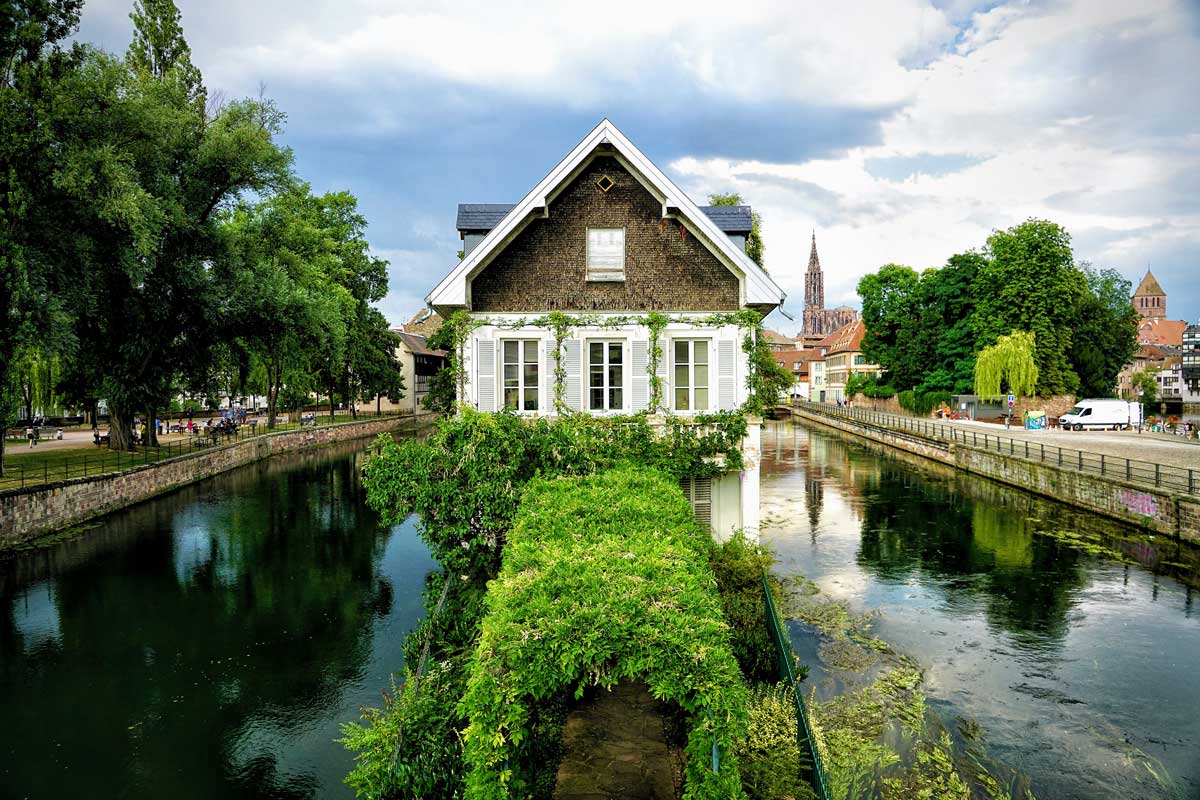 Strasbourg is not only about half timbered houses. In the center of La Petite France district, there is a very pretty house perched on its island and well guarded by its 2 fortified towers. Over time, it has become an unmissable photo spot for Instagram lovers.
I gotta say it : this house has everything of the postcard. When you're in front of it, the house of the covered bridges offers itself with the cathedral of Strasbourg in the background. It's bordered on both sides by 2 canals of the Ill river: the Spitzmühl (right) and the Duntzmühl (left).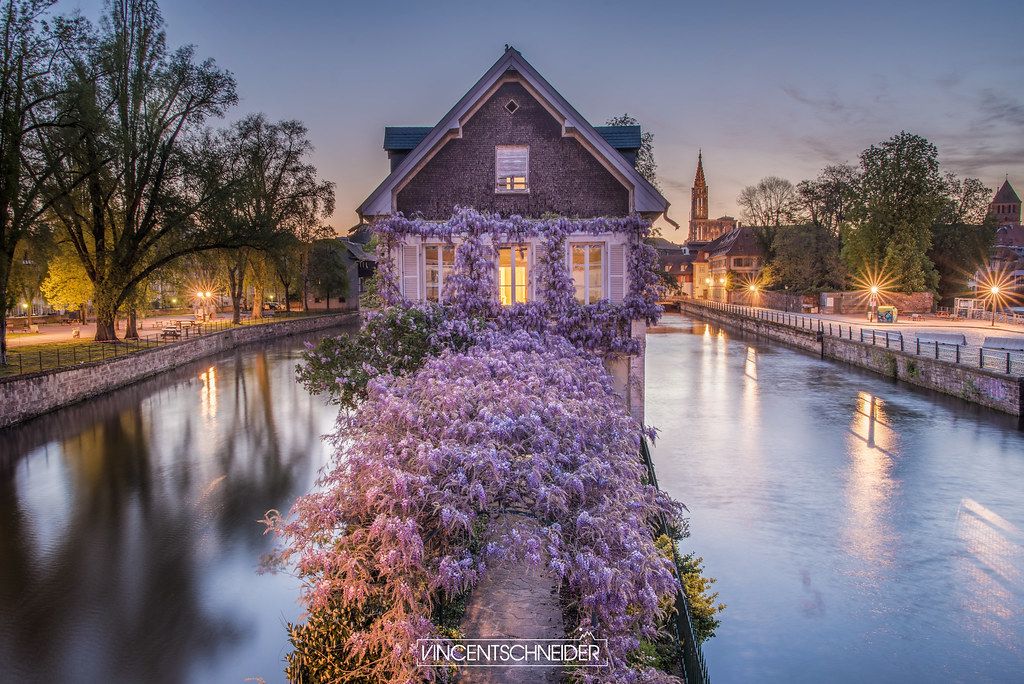 The covered bridge house is particularly popular in spring. At this time of year, its wrought iron arbour is adorned with beautiful wisteria that extends to the façade. In summer, its gates are decorated with planters and pretty little flowers. The place is also very nice for night photos during the nightlife.
Another nice point of view: climb up to the terrace of the Vauban dam a few steps away. From there, you will have a nice view of the house of the Covered Bridges, framed by its two fortified towers (the Heinrichturm and the Hans von Altheimturm) and with the cathedral still proudly standing.
Oh, by the way, what can be found in this house? It used to be a bathhouse (yes, people used to bathe in the Ill in those days!) and a house when it was built in the 19th century. Also, the house of the covered bridges has belonged to the city of Strasbourg since 1960 and is now a meeting point for parents and children.