There's no question about it — one of the best ways to visit Strasbourg is on two wheels. Nearly every street in the city has a bicycle lane: Strasbourg's bicycle paths network is 560 kms long! That's huge, right? Strasbourg ranks 4th among the world's most bike-friendly cities, behind Copenhagen, Amsterdam and Utrecht (according to the Copenhagenize Index) !
Welcome to the first-time guide to rent a bicycle in Strasbourg. I'll give you all the information you need to enjoy cycling in my beautiful city: stations, explanations to rent a bike, prices, park and some tips to be safe.
Have fun!
How to rent a bike in Strasbourg ?
You can rent a bike for one day to admire the beautiful attractions in Strasbourg such as Petite France district... If you want to see the European institutions, you should really ride a bike along the Parcours de l'Europe instead of walking!
You can rent a bike at 5 petite rue du Vieux Marché aux Vins: the shop is located 5 minutes from the train station and 10 minutes from the cathedral. A helmet and bike lock are provided to keep your bike protected while you stop to grab a bite to eat or take a break! Baby seats are also available on request.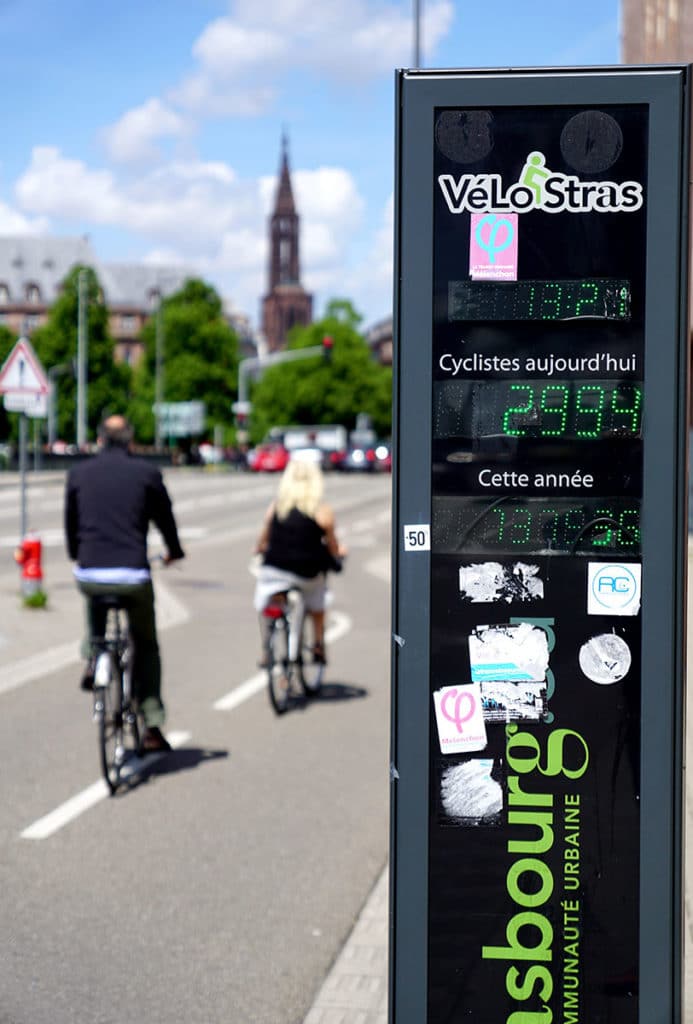 Tips to enjoy riding a bike in Strasbourg
Strasbourg is one of France's greatest cities to enjoy cycling! Biking makes it possible to get between sights, restaurants and bars relatively quickly. I believe it's the fastest way to get around. By renting a bike, you'll get to experience the city like a local... but make sure to ride safely!!
Rule guidelines to ride a bike safely
I have some pieces of advice that will help you ride safely during your trip in Strasbourg:
Lock up your bike, even if it's for a short period of time: attach the frame of the bike to a solid fixed point, ideally to a bike rack
Respect cycling laws in France: ride in the bike lanes as much as possible, give priority to pedestrians, be visible at night, wear a helmet, …
Check that your bike's equipment is safe: tires, lights, bell, brakes,...
Keep your distance while you're riding and don't be too close to other cyclists / pedestrians / cars
Use your arm to show you're going to a different direction
Wear the mandatory safety equipments: helmet, a retro-reflective vest, brakes, lighting and audible warnings, …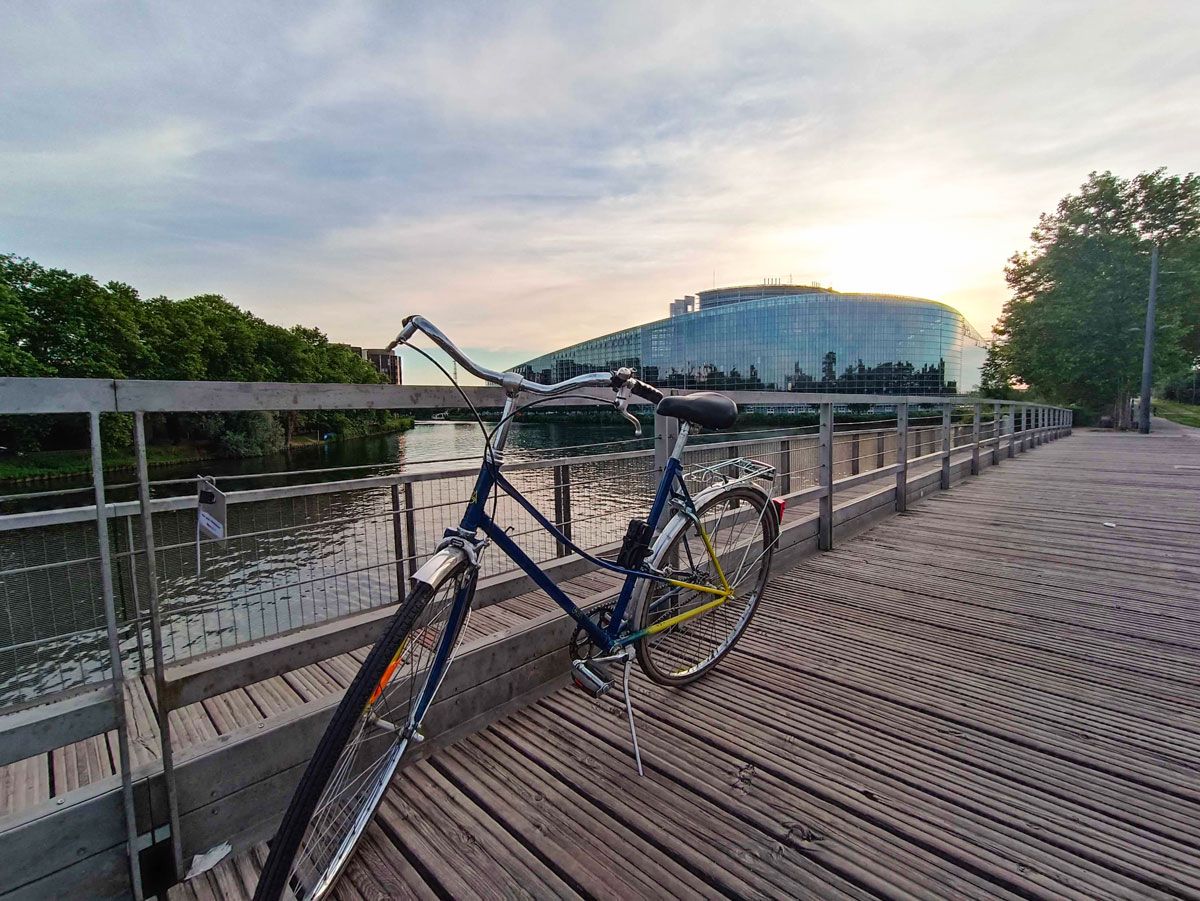 Transporting a bicycle in a bus or a tramway
Unfolded bicycles are not allowed in buses and tramways from Monday to Saturday from 7:00 a.m. to 9:00 a.m. and from 5:00 p.m. to 7:00 p.m.
If there's enough space, their presence on board is authorized out of this period of time, as well as on Sundays and holidays.
Where to buy a bike lock in Strasbourg?
You can find anti-theft protections in most department stores of Strasbourg, in bike shops but also in sports shops (such as Decathlon, …).
Enjoy your time in Strasbourg!