At the bottom of the cathedral of Strasbourg, Bistrot et Chocolat is a vegetarian address not to be missed. Only meticulously sourced products and homemade food - sometimes vegan and gluten-free courses - are served.
You can come for breakfast, lunch or have a coffee with a pastry for a snack in a friendly atmosphere. The 100% vegetarian menu is very complete and all allergens are clearly indicated. It is also one of the very few places to offer a vegan and gluten-free brunch. No reservation is possible. It is necessary to come, to announce itself and to wait that a table becomes free. The rotation is rather fast.
7 savory and/or sweet vegetarian brunches
Once installed on the terrace with a view of the cathedral, you can choose between 7 brunch options ranging from 14 to 25 euros, including one that is 100% vegan and gluten-free. Each tray includes a hot drink (coffee, café au lait, tea, hot chocolate), an organic fruit juice and an assortment of salty and/or sweet bites.
"Poêle de Carotte" option, the vegan and gluten-free brunch
In this brunch option, everything is vegan and gluten-free, from the bread to the coffee with milk (soy milk).
On the salty side, there are 2 vegan steaks, a quinoa tabbouleh, a vegetable crumble, a vegan ceviche or a vegetable hummus with cumin.
On the sweet side, there is a cookie, a fruit salad, a chocolate fondant that sticks well to the teeth and a verrine of strawberry mousse. The gluten-free bread doesn't look homemade.
The tray is hearty and varied but no surprise in the tastes.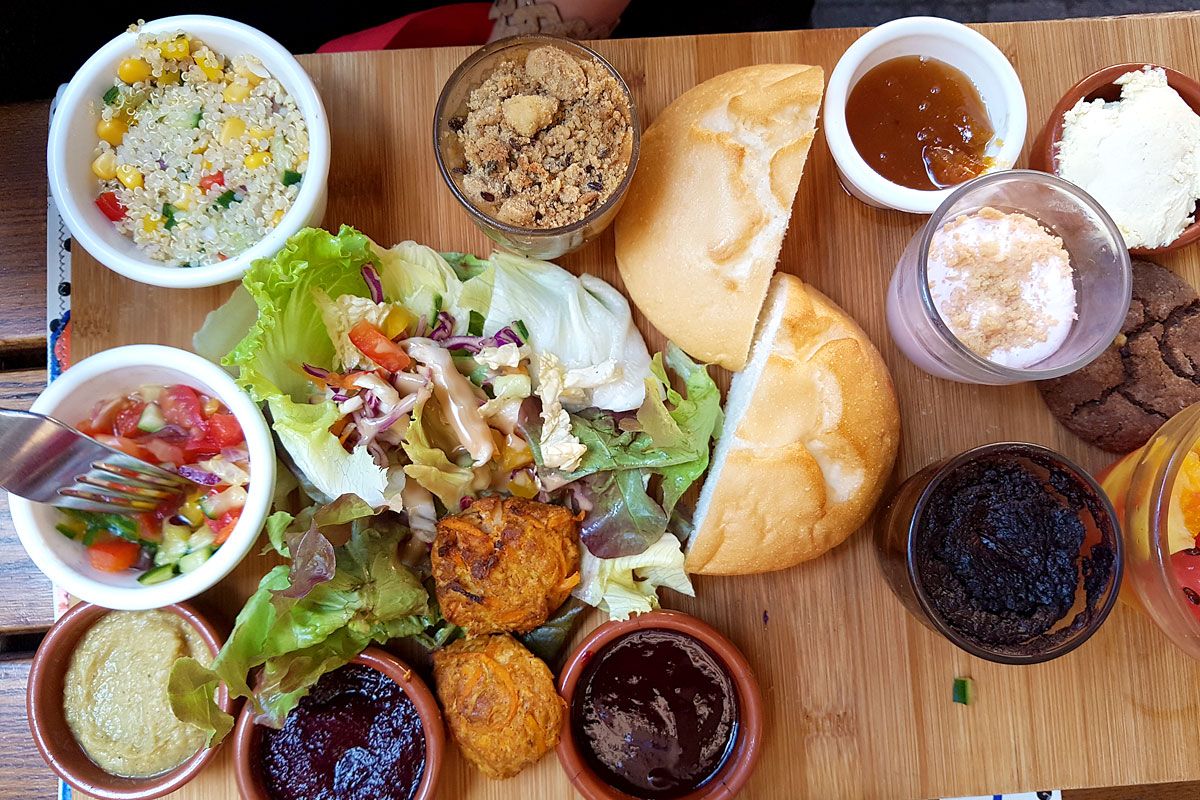 "Salted Miam" option, the salty vegetarian brunch
In this 100% salty option, we find the vegan ceviche and the vegetable hummus. The tray is completed with a mini veggie steak burger, a mini cake, a small madeleine, comté cheese puffs or a slice of comté cheese.
I particularly liked the scrambled eggs with poppy seeds and the mushroom, tomato and zucchini crumble.
The whole thing is good and hearty. The beet ketchup was nice and surprising but I didn't really know what to do with it.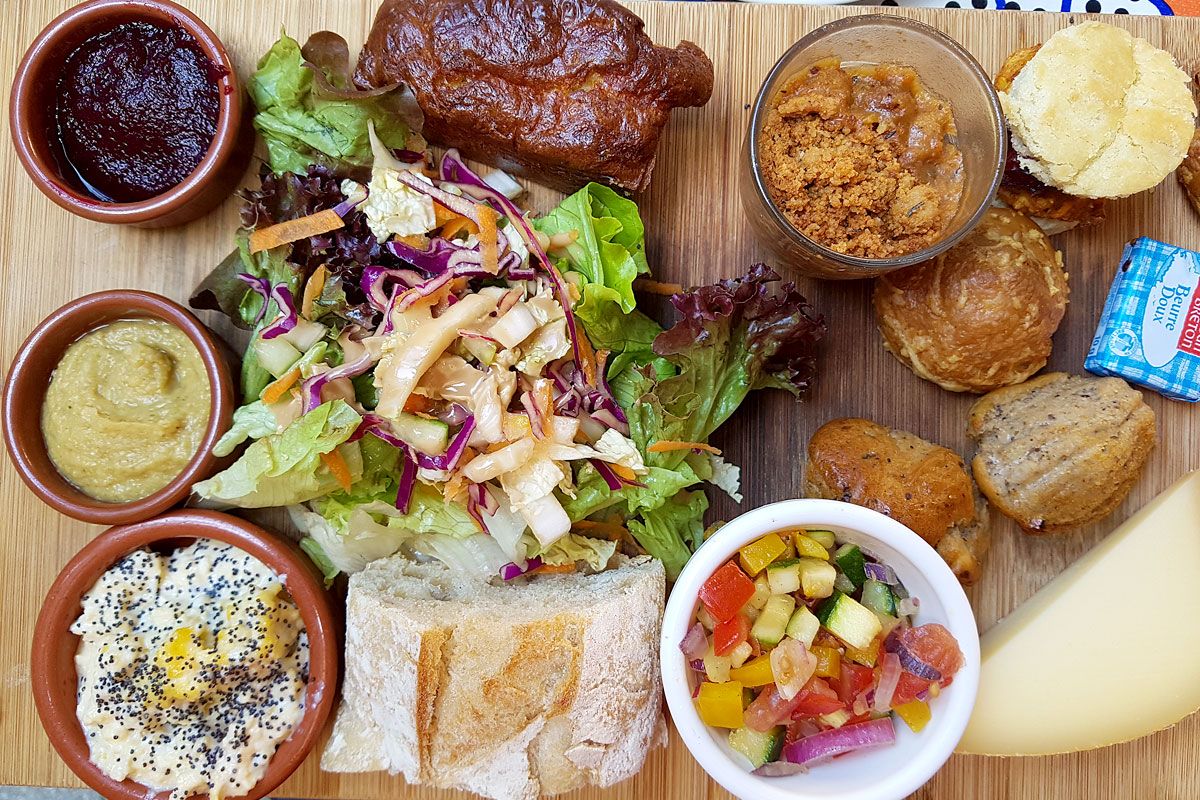 Review of Bistrot et Chocolat
Bistrot et Chocolat is a very good vegetarian address with very interesting gluten free options. The brunches we tried were quite convincing. Their prices are in the average range of brunches in Strasbourg with quality, fresh and organic products, and almost everything is home-made.
Bistrot et Chocolat
8 rue de la râpe in Strasbourg