Le Vaisseau is a Franco-German scientific culture center in Strasbourg. It was inspired by the Cité des Sciences et de l'Industrie in Paris. Children and teenagers from 3 to 12 years can have fun there and learn thanks to playful and interactive workshops.
What to do in Strasbourg with kids? Le Vaisseau is certainly the activity that I would recommend as number 1. It's one of my daughter's favorite places... Guess what ! It's almost our second home.😉
Activities for families at the Vaisseau
Le Vaisseau's concept is based on a simple idea: children are more interested in science if it's fun to play.
You can have fun with your children at permanent or temporary exhibition spaces, indoors and outdoors, workshops and a cinema with 3D films on scientific subjects as varied as the human body, nature, recycling or water.
I'll tell you more about the most interesting spaces for children and families at Le Vaisseau in Strasbourg.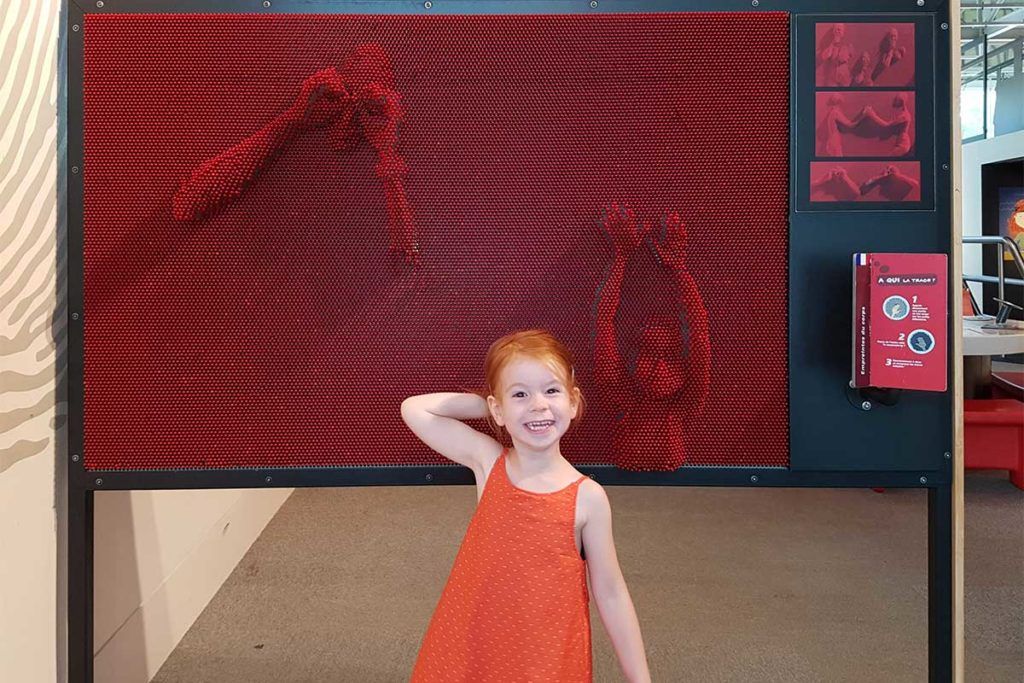 The Vaisseau garden
The garden is a large park of 5,000 m2 with relaxation areas (picnic tables, rest area) and play areas and sound activities for children (a sandbox with small construction machines in particular).
There are also spaces to discover the plants and animals that surround us with a vegetable garden, an insect hotel and even beehives. The Vaisseau is one of the places in Strasbourg where honey is produced!
The construction site
The construction site is equipped with a small construction helmet and a fluorescent vest. It's perfect for children aged 3 to 6 years old. Together, they have to transport small foam bricks - using carts or a crane - to assemble a large house. Once they're playing there, it's hard to get them to leave.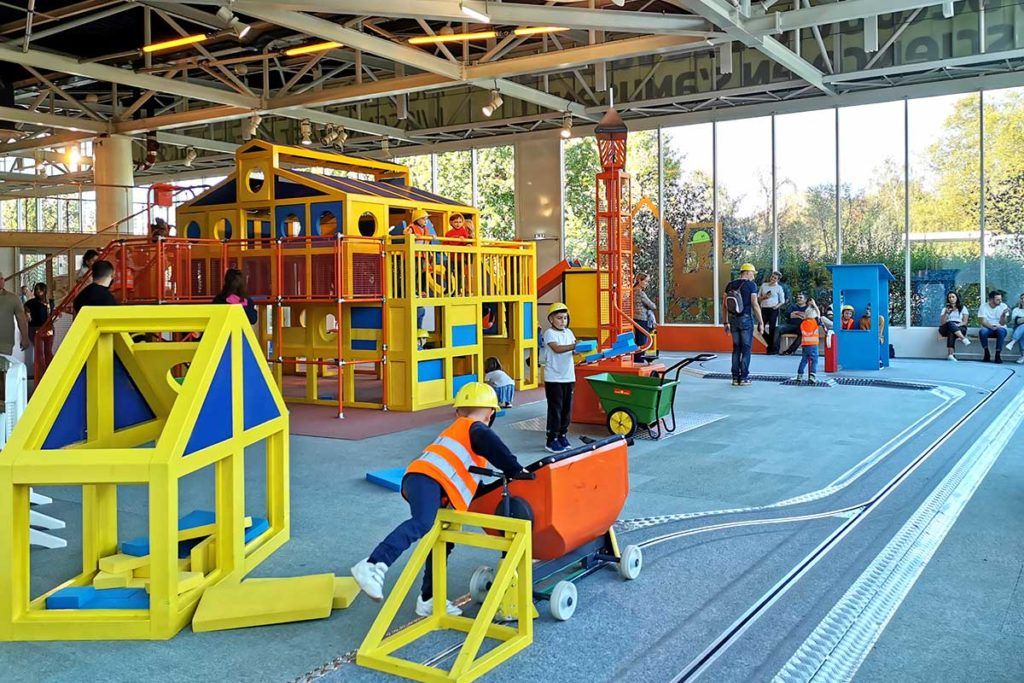 Water - or the Oasis
Large basins, water jets, children pumping, emptying water, setting up a sluice... This space attracts the little ones who'll be able to soak themselves from head to toe while discovering the physical properties of water.
Learning #1: it's wet! Fortunately, aprons are at disposal to limit the damage. I strongly advise you to bring a change of clothes (at least a shirt).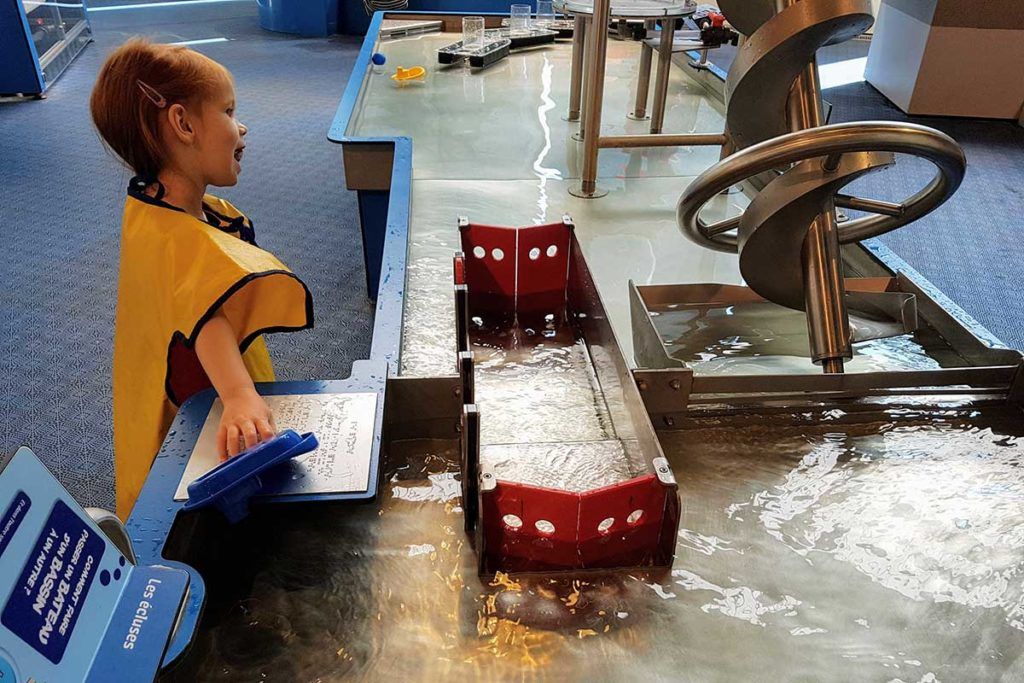 Log'Hic
A space for older children to learn about mathematics with puzzles and brain teasers.
Being human
In this space, we explore the human body through its similarities and differences. Children can challenge themselves to a game of Mind Ball: they need to wear sensors on their heads and must move a ball forward - using their brain activity. Children can walk in the dark in order to be aware of the obstacles that can be encountered by blind people in the street. Finally, there is a course in a wheelchair or with crutches to raise awareness about disability.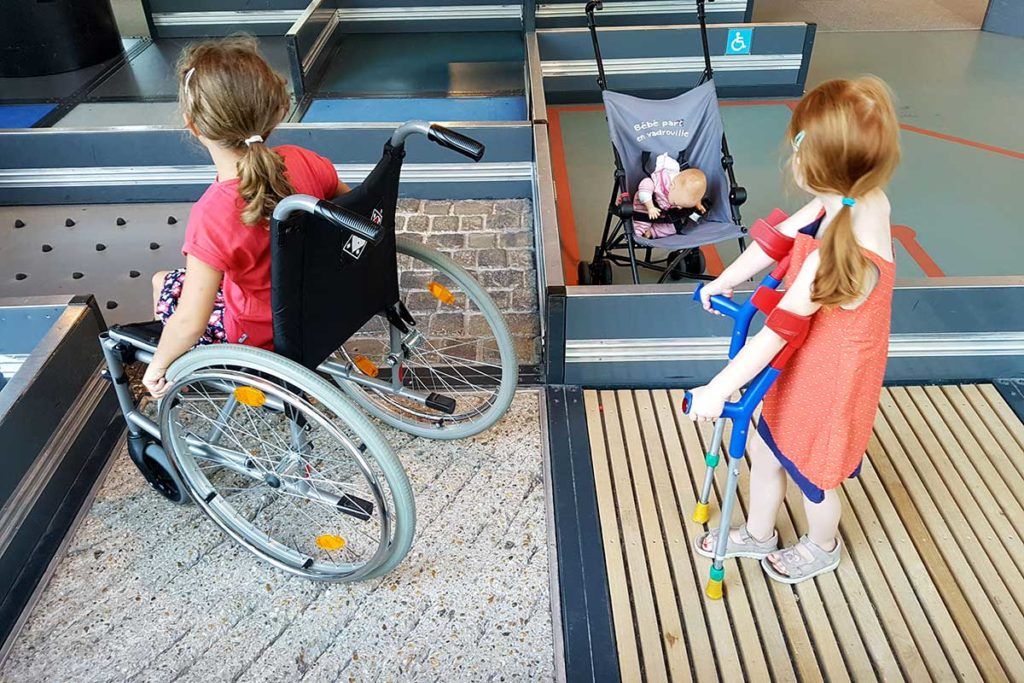 Practical information about Le Vaisseau in Strasbourg
The Vaisseau is magical and lends itself wonderfully, especially when it's raining in Strasbourg or when it's cold.
Prices and opening hours of Le Vaisseau in Strasbourg
Le Vaisseau is open every day except on Mondays, from 10am to 6pm, from October to August (annual closing in September).
Prices :
Free for children under 3 years old and holders of the Alsace Pass
8 € for adults and children
There's also a family pass at 27 euros for 4 people and subscriptions.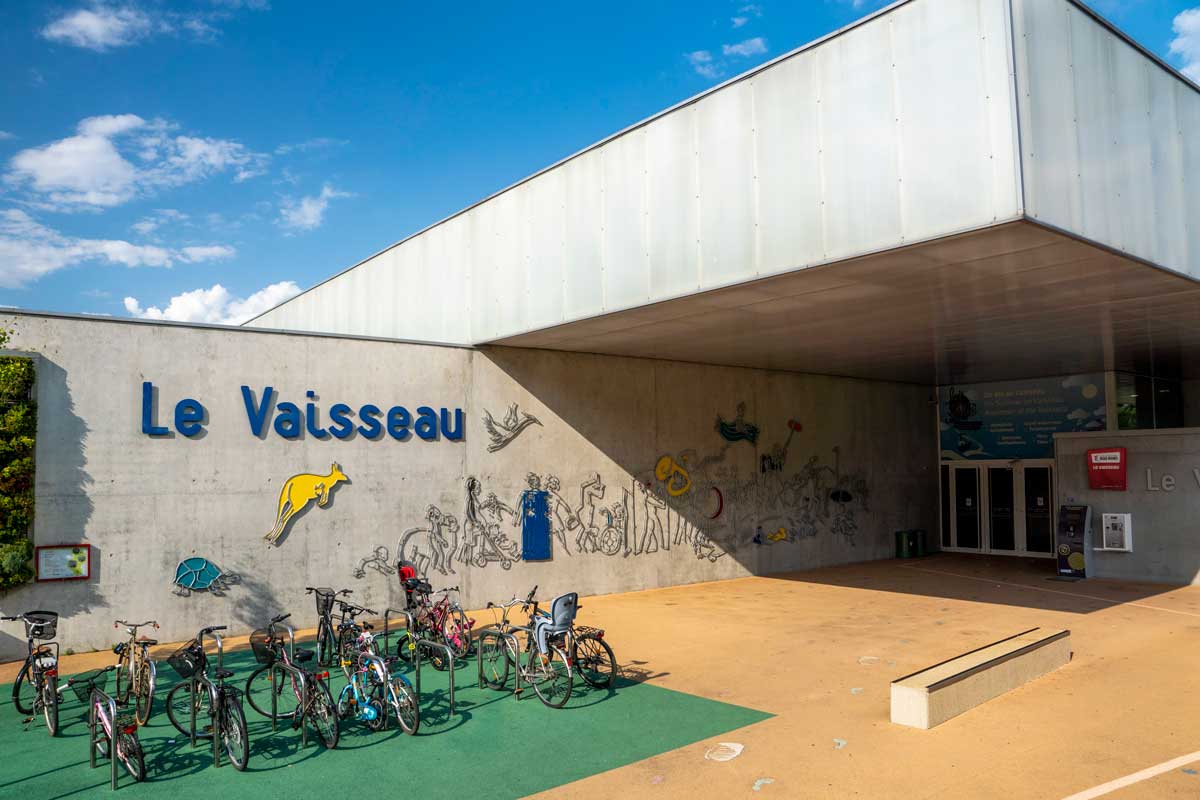 From what age can I go to the Vaisseau?
The Vaisseau is perfectly adapted for children from 3 to 12 years old. Before the age of 3, activities are quite limited even though some are feasible. My daughters enjoyed playing with the water when they were 2. After 12, teenagers get bored and don't want to go to a place for kids.
Where can I buy tickets for Le Vaisseau?
Le Vaisseau offers online and onsite ticketing.
How to get to Le Vaisseau?
Le Vaisseau is located at 1 bis, rue Philippe Dollinger in Strasbourg.
By car : take the avenue du Rhin. There's a free parking (remember to ask for a ticket when leaving).
By streetcar: the nearest streetcar stop is "Winston Churchill", a 5-minute walk away (with streetcar C or E).
By bike: there are bike racks in front of the entrance.