Right near Strasbourg is one of the largest museums in Europe dedicated to World War II. The passion of its founder, Éric Kauffmann, for all things related to this period in history drove him to travel the world searching for pieces related to the war, amassing over the years an impressive collection of objects, weapons, vehicles, and military costumes.
Then one day, he decided to share it with the general public. In the old printing press building in La Wantzenau, about fifteen kilometers north of Strasbourg, he opened the MM Park France, an original and playful military museum, in March 2017. Particularly popular with Americans and British tourists who come to Europe for memory tourism, the place is to my great surprise quite unknown to Alsatians. I'll take you to discover it.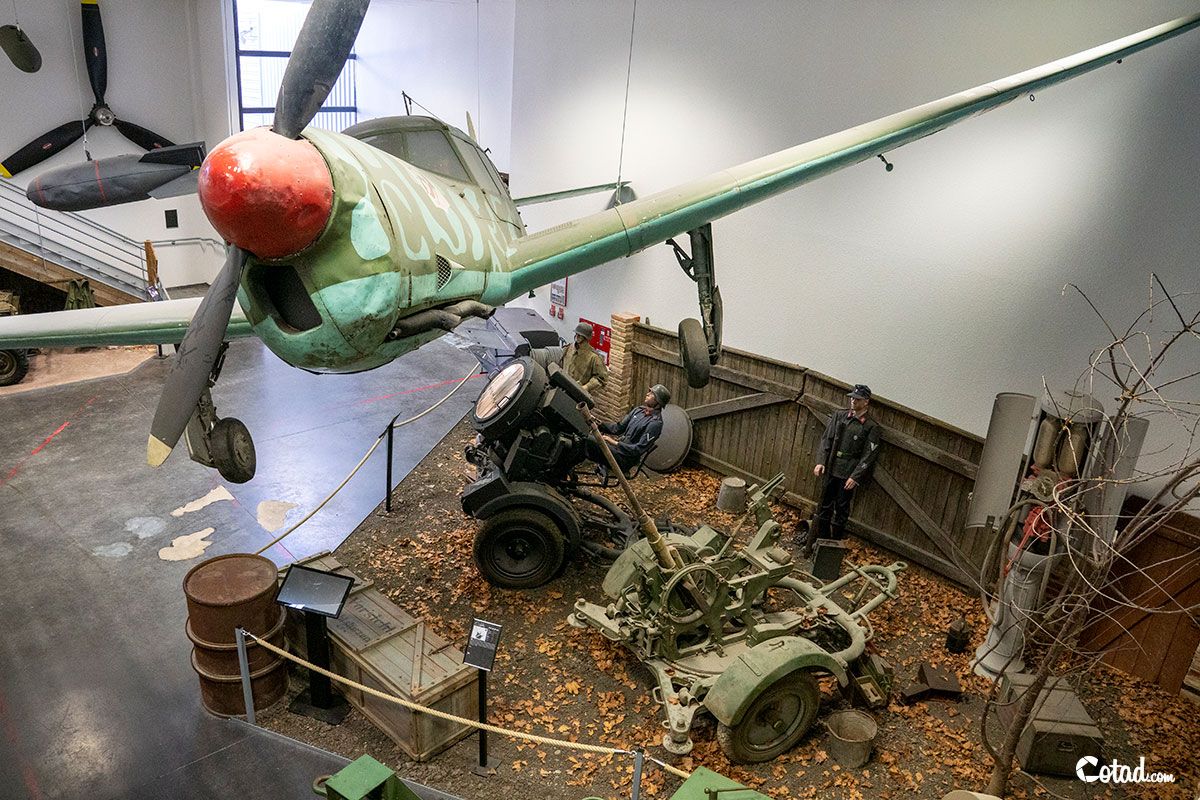 A collection of over 400 costumes
Our visit begins with a large showcase of World War II weapons, including a rare English rifle produced in only 129 copies.
We continue with an impressive collection of costumes, ranging from the usual uniforms of the Nazis, Americans, and English, to the lesser known outfits of the Soviets, Italians, and even Bulgarians. The owner of the museum has a special relationship with the latter country and the room dedicated to Bulgaria was inaugurated by King Simeon II himself.
Come check out a military museum with over 120 vehicles on display!
In large exhibition halls covering 7000 square meters, the MM Park offers visitors the chance to discover remarkable military vehicles, like the impressive 45-ton Russian ISU-152 tank with its distinctive red cannon, or the famous Souffleur II, which Jean Gabin served on as part of the 2nd Armored Division that liberated Strasbourg.
The museum also has a Springer demolition tank, one of only two still in existence in the world. 60% of the 120 vehicle collection is operational, allowing visitors to sometimes see them in action.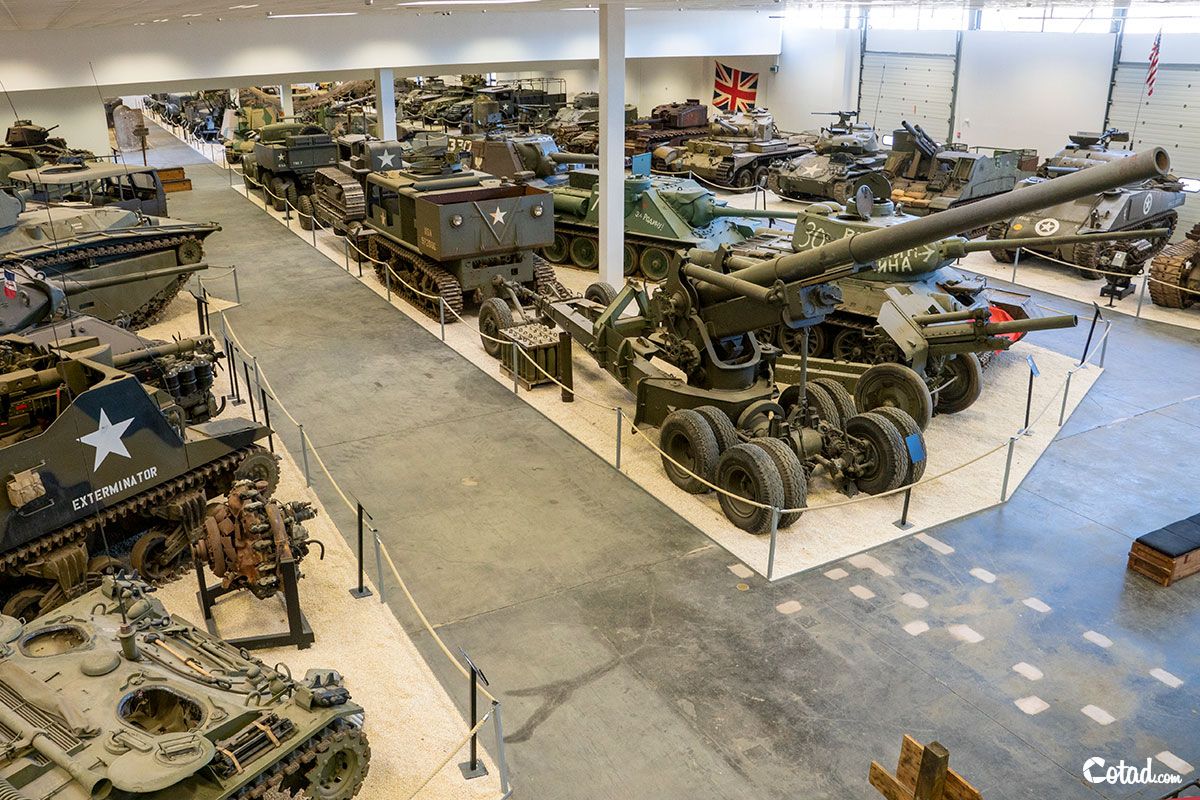 Check out a unique collection dedicated to the Sussex Plan at the MM Park!
In addition to military vehicles, the museum also has a collection focused on the Sussex Plan, a major infiltration operation in France imagined by General Eisenhower's staff. The collection belongs to Dominique Soulier, whose father was a British intelligence agent involved in this high-risk operation.
You'll see objects worthy of a James Bond film, like a tiny gun pen, a ring with a cyanide pill hiding place, and a communications encryption station. Kids can also have fun with a game that helps them understand the world of espionage during World War II.
Try out a flight simulator and climb aboard a real boat
What sets the MM Park apart from traditional museums is the opportunity to interact with the exhibits. Visitors can take control of an anti-air defense system, go inside a tobrouk, or climb aboard a German Kriegsmarine patrol boat in a pool created for the occasion.
The MM Park also has an attraction area where you can take the controls of a flight simulator, practice precision shooting with a BB gun, or jump out of an airplane and go on a tree-top adventure course. The museum is a popular spot for birthday parties.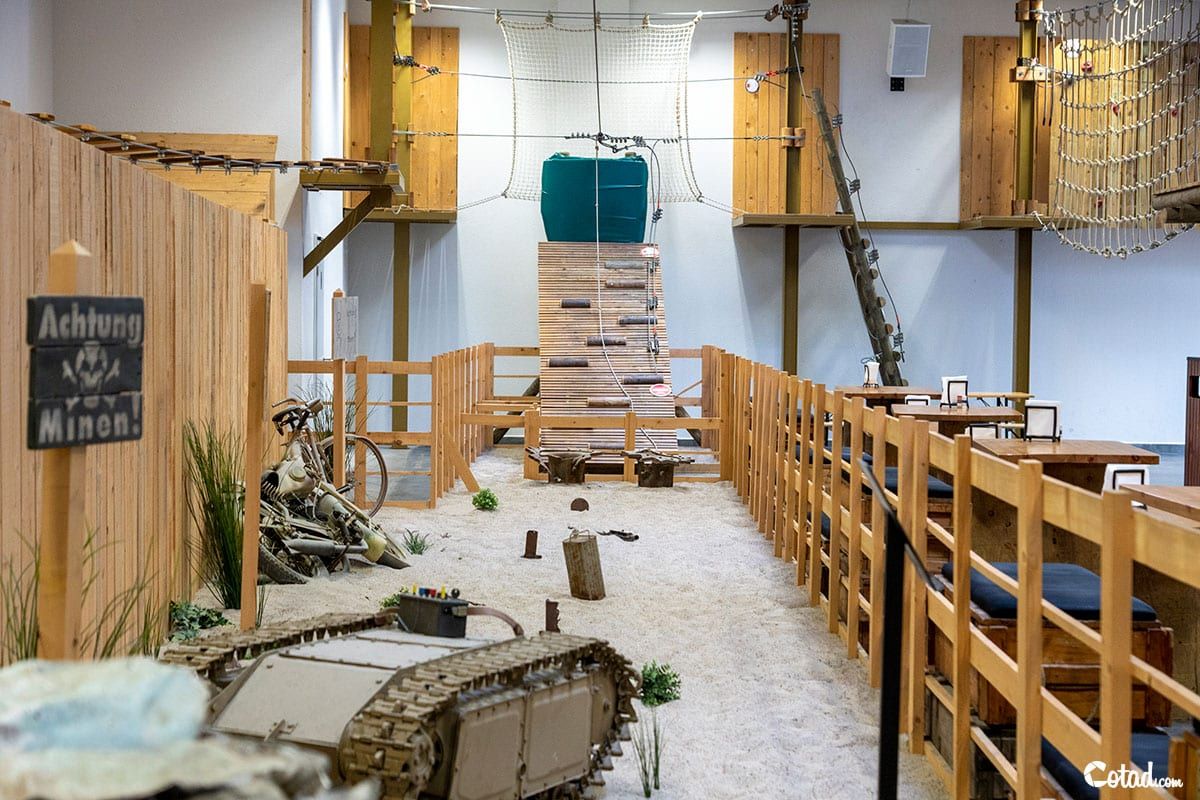 Practical information about MM Park France
Prices
Entrance fee : 11.90€
Reduced rate : 9.90€ for groups ( 10 people minimum ), disabled people, students, military
Child rate : 9.90€ ( - 18 years old )
Free of charge : Children under 4 years old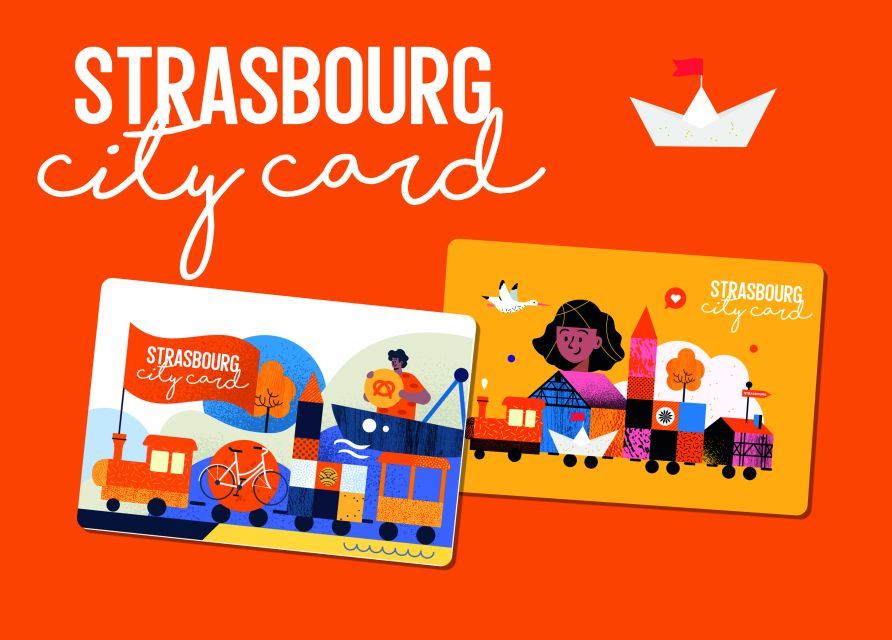 Strasbourg City Card - 7-Day City Pass
Explore Strasbourg with a 7-day city pass that offers discounted rates for attractions and activities. Climb up the Strasbourg Cathedral, take a guided walking tour, or visit the MM Park Museum.
Get the Strasbourg City Card
Opening hours
The MM Park is open every day from 9:00 am to 6:30 pm for the exhibition of the collections.
The games area and the bar are open :
Monday, Tuesday, Thursday and Friday from 11 am to 6:30 pm
Wednesday, Saturday and Sunday from 10 am to 6:30 pm
Access
The museum is located at 4 Rue Gutenberg, 67610 La Wantzenau.
You can get there by bus with Line 72, stop "Gutenberg" or by car from the A4, exit Reichstett then direction La Wantzenau. There is a free parking.