Arriving in Strasbourg by train is a remarkably convenient option for those venturing into the heart of Alsace.
Nestled just a stone's throw away from the city center, Strasbourg's train station places you tantalizingly close to the magnificent cathedral, a crowning jewel of the city. Navigating from the train station square to the bustling center is a breeze, making it effortless to find a hotel that perfectly bridges the two. Quite a strategic location that sets the stage for an unforgettable Strasbourg experience ;)
Dive into my top hotels close to the train station in Strasbourg! My picks range from luxury hotels in Strasbourg for those special getaways to budget stays that don't skimp on the experience.
A luxury hotel close to train station: Regent Petite France & Spa
Nestled in the historic heart of Strasbourg, Regent Petite France & Spa offers travelers a luxurious glimpse into Alsatian charm. With its picturesque views of meandering canals, the ambiance is nothing short of enchanting.
If you're traveling by train, the hotel is conveniently located just a 10-minute leisurely stroll from the Gare de Strasbourg. With regard to pricing, it's on the higher end, but every penny is well accounted for in terms of the lavishness and services offered.
Apart from its exquisitely decorated rooms, the hotel boasts of a state-of-the-art spa, promising relaxation and rejuvenation. The gastronomic restaurant on-site is an experience in itself, serving dishes that are a delight to both the eye and palate.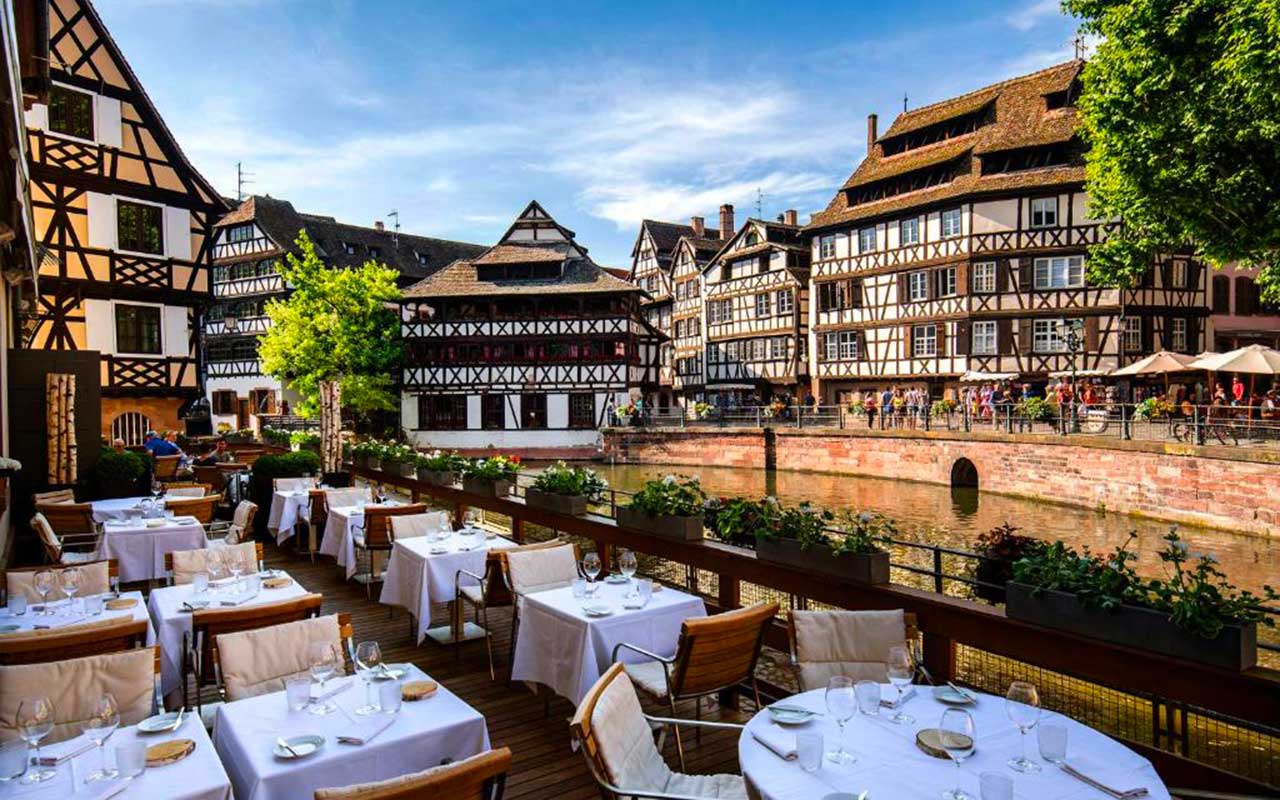 Historic charm near railway station: Hôtel & Spa Le Bouclier D'Or
Located in the historic district of Petite France, housed in a 16th-century building, Hôtel & Spa Le Bouclier D'Or exudes history and charm. This elegant 4-star hotel, with its preserved architectural details.
From the TGV train station, a 15-minute walk will bring you to its welcoming doors.
A stay here is certainly a luxurious affair, but the experience and ambiance validate its pricing. The rooms are plush, comfortable, and carry an old-world charm, but it's the hotel spa that truly takes the cake. Additionally, its strategic location lets guests immerse themselves in Strasbourg's historical richness.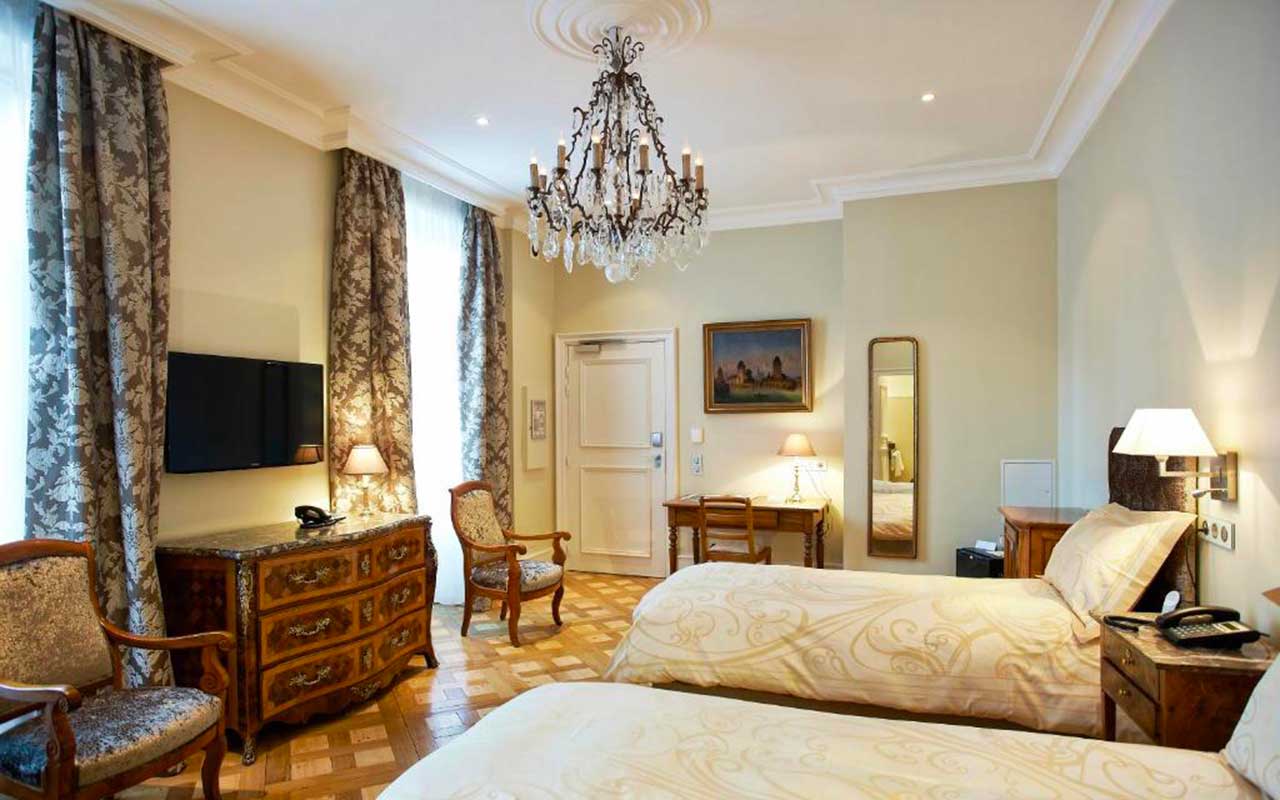 Artistic retreat 5-Minutes from train station in Strasbourg: Graffalgar Hotel
Modern art and hospitality fuse delightfully at the Graffalgar Hotel.
Located just 220 meters from the train station square, a mere 5-minute walk lands you amidst this hotel's vibrant artistic aura. The pricing is comfortably mid-range, making it accessible for a broad spectrum of travelers.
What sets Graffalgar Hotel apart is its unique approach to interior design. Each room is a canvas, painted by local artists, turning every stay into an art gallery experience. If you're someone who values creativity and yearns for a contemporary stay in the heart of Strasbourg, the Graffalgar awaits.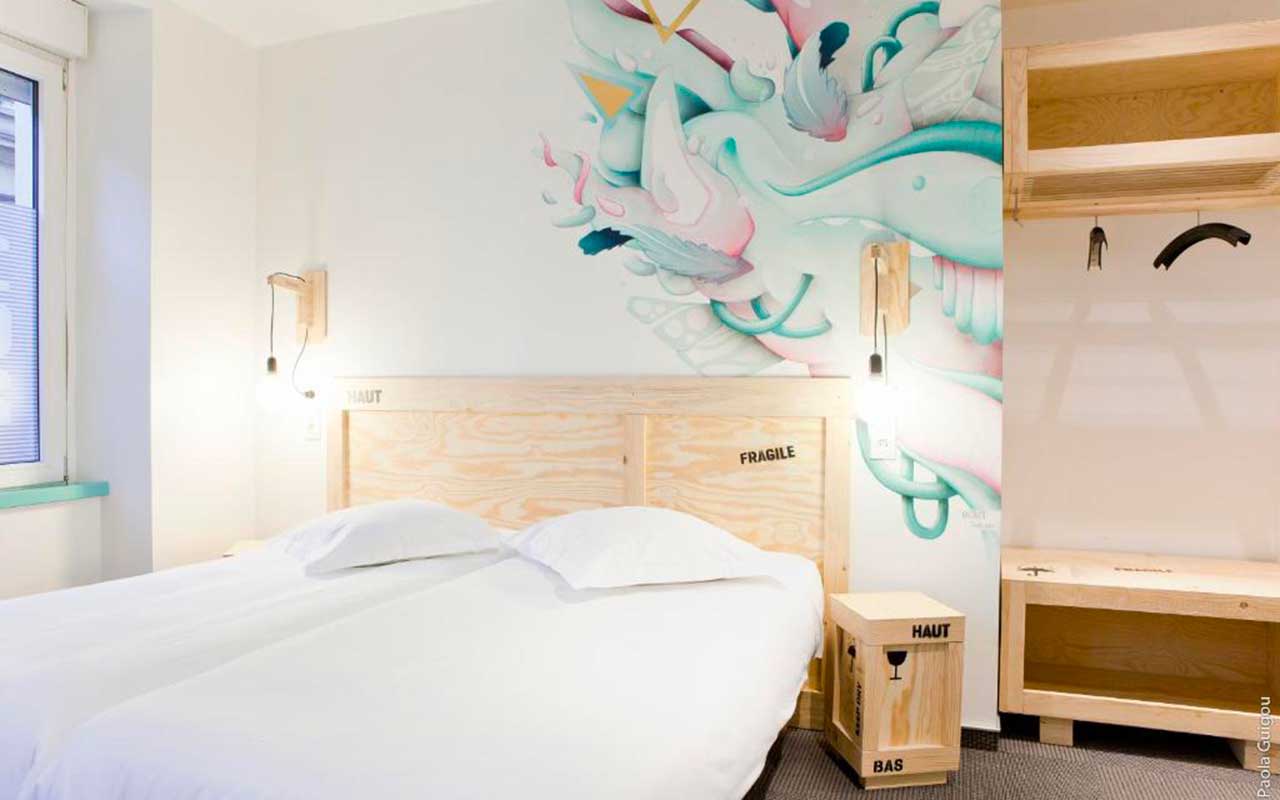 Chic & historic Hôtel Hannong near Gare de Strasbourg
Marrying chic aesthetics with historical resonance, Hôtel Hannong serves as a stylish refuge in the city's center.
Situated less than 10 minutes walk from the train station, this hotel offers convenience without compromising on elegance. The price point leans toward the moderate side, ensuring value for money.
The wooden lounge stands as a testament to its rich history, while the wine bar promises evenings of delightful sips. Every corner of Hôtel Hannong whispers stories of the past, interspersed with modern amenities and comforts. If a mix of the old and new excites you, then Hôtel Hannong should be high on your Strasbourg itinerary.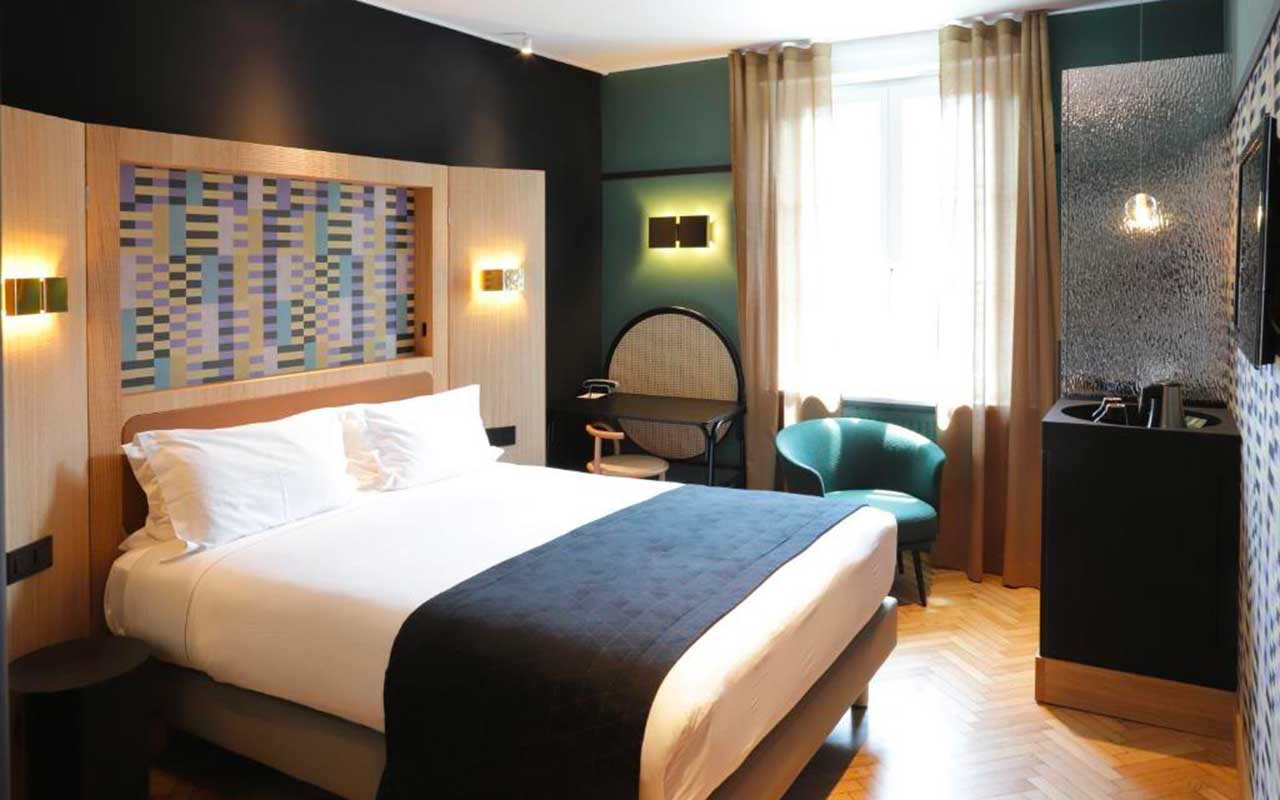 L'Atelier Strasbourg
Stepping into L'Atelier Strasbourg is akin to stepping into an artist's sanctum. This beautiful apartment with a terrace and a garden that also features a patio, inspired by craftsmen's workshops, stands just an 8-minute walk from the train station. The pricing varies.
Beyond the well-appointed rooms, the apartment's design is its USP. It's a place where artistry meets hospitality. With a setting that pays homage to local crafts and traditions, L'Atelier offers guests an authentic Strasbourg experience.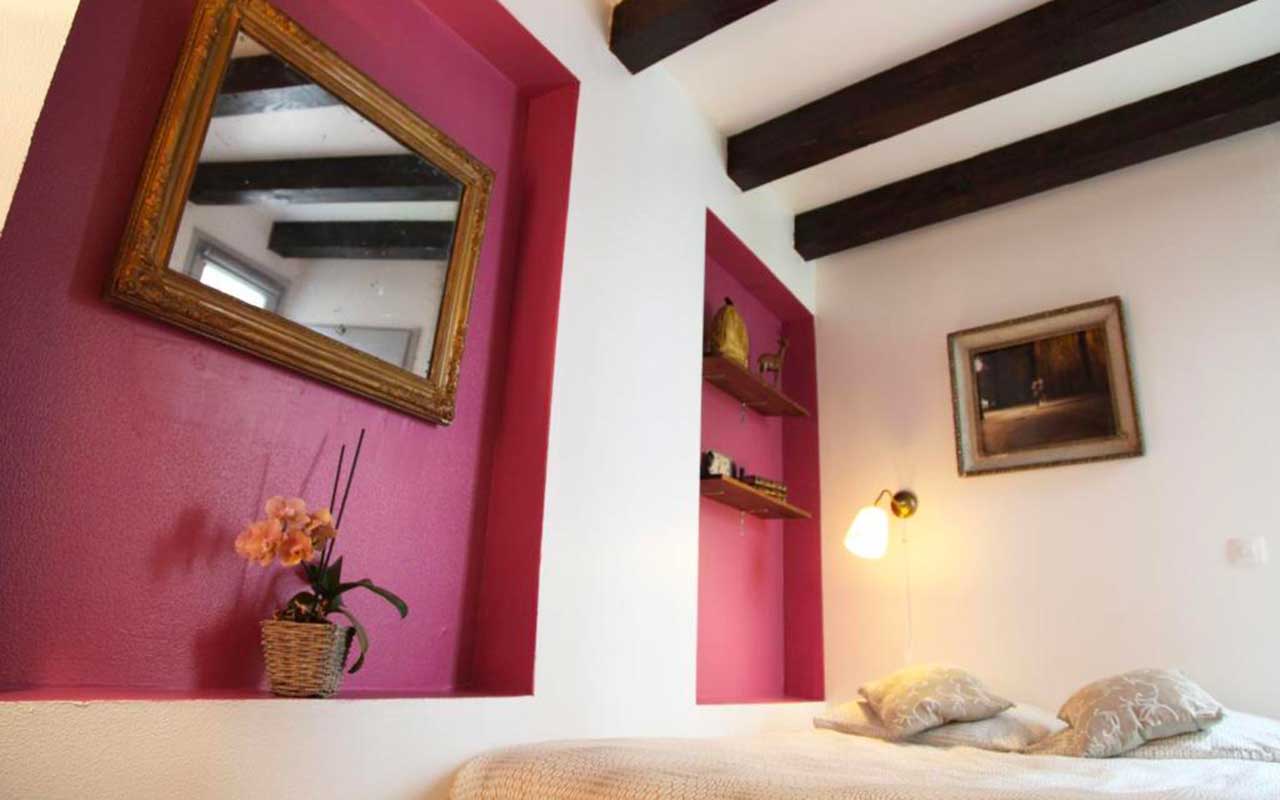 Classic elegance 10-Minutes from Strasbourg train station: Leonor Hôtel
Bridging classic elegance with modern comforts, the 4-star Leonor Hôtel is a gem in Strasbourg's accommodation scene.
A 15-minute walk from the train station places you amidst its serene ambiance. The pricing sits comfortably in the middle range, guaranteeing an experience that surpasses its cost.
The rooms, each carrying a distinct design flair, offer coziness and tranquility. But, it's the wellness area that truly elevates the Leonor experience. A perfect blend of comfort and location, the Leonor Hôtel is a refuge for those seeking a relaxed, memorable stay.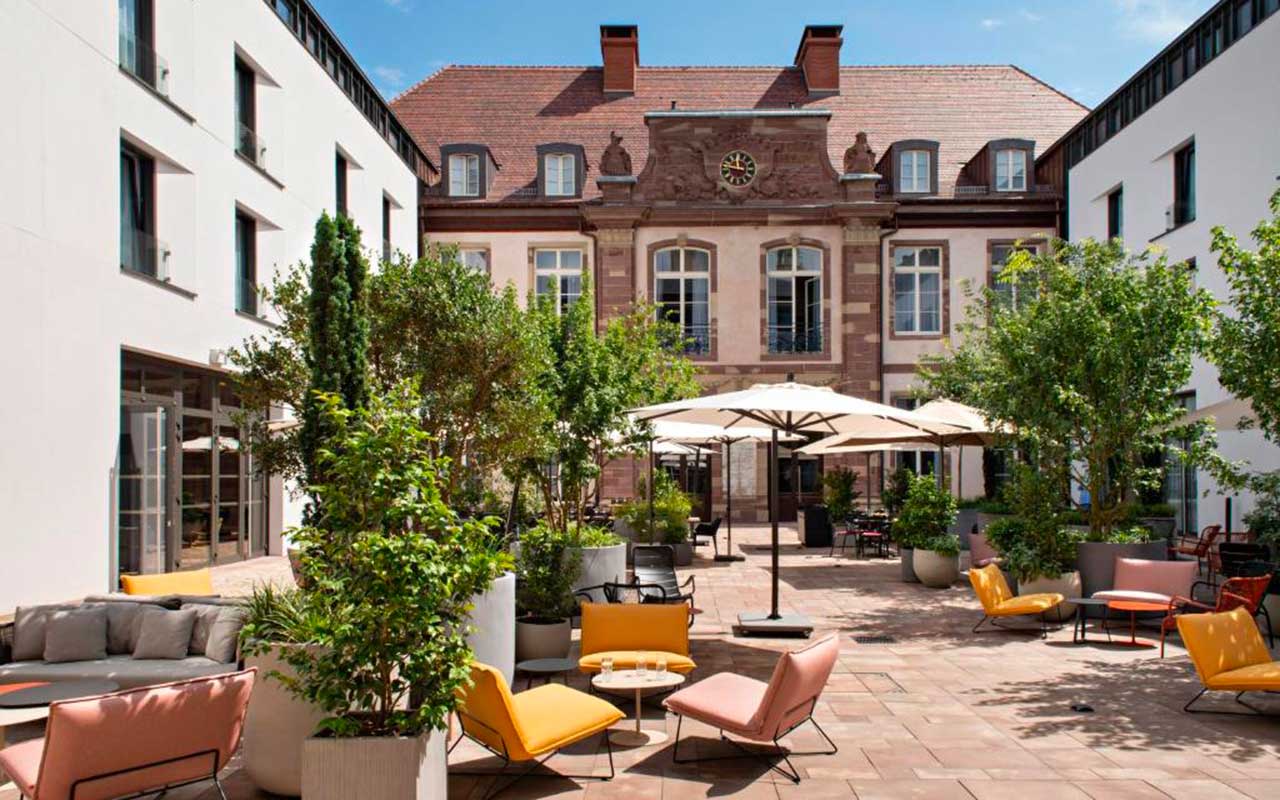 Budget-friendly: Ibis Strasbourg Centre Gare Hotel
If you prioritize location and value for money, the Ibis Strasbourg Centre Gare stands out.
Located directly opposite the train station, the ibis Strasbourg Centre Gare features a 24-hour front desk. Despite its budget-friendly pricing, the hotel doesn't cut corners on the experience.
The rooms are comfortable, efficiently designed, and cater to all essential needs. It's the perfect spot for short stays or travelers who want to maximize their Strasbourg exploration time.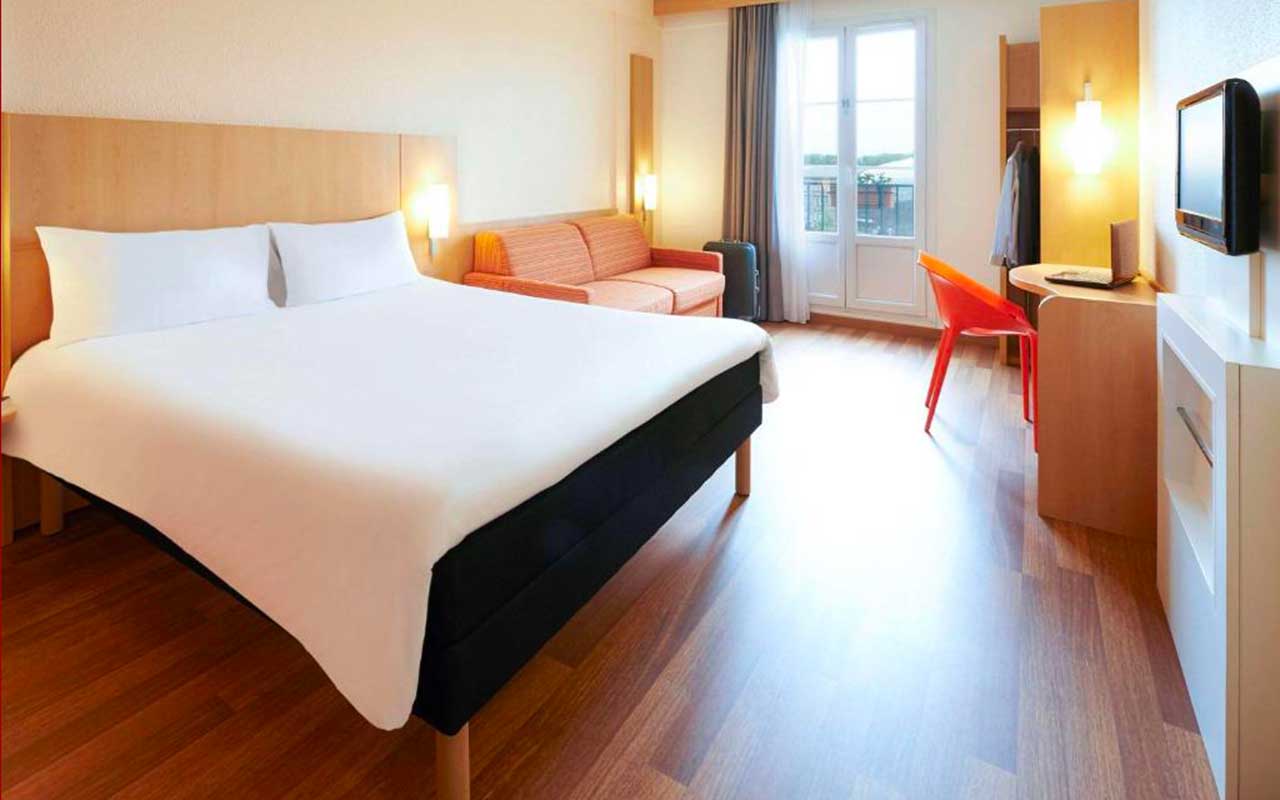 Where is located the Strasbourg TGV station?
Strasbourg was originally built on an island, known today as the Grande Île. This is where you'll find some of the city's most famous landmarks, including the Cathedral, Place Kléber and the picturesque Petite France district, famous for its canals and half-timbered houses.
Over time, the city has grown considerably, extending well beyond the boundaries of the Grande Île, which is now Strasbourg's city centre. Strasbourg's TGV station is located to the west of the Grande Île, just a five-minute walk away.
For those wishing to use public transport, the station also offers easy access to the city's tram network. From the station, you can take tram lines A and C to the city centre ("Homme de Fer" station). Line A is accessible from an underground station at the station, while line C can be taken above ground, near the station forecourt.
Car rental in Strasbourg train station
Renting a car at Strasbourg's train station is a straightforward process, especially given that it's a popular hub for travelers exploring places around Strasbourg.
Upon arriving at Strasbourg's train station (Strasbourg-Ville), head to the car rental desks. You'll find several major car rental companies situated within or close to the station, such as Europcar, Avis, Sixt, and Hertz. If you've pre-booked, present your reservation details along with a valid driver's license (ensure it meets the rental company's requirements) and a credit card for the deposit.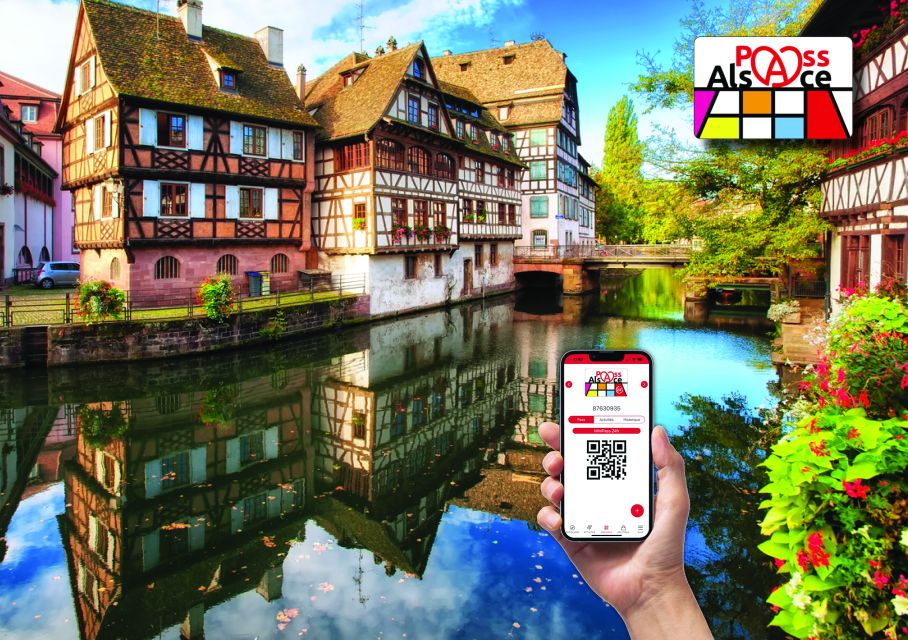 Pass Alsace : The Best of Alsace in your Pocket
Enjoy free entry to over 60 tourist sites, including wildlife parks, fortified castles, museums, and more fun activities and discounts in Alsace.
Get the Pass Alsace
How to get to Strasbourg from Paris ?
Getting to Strasbourg from Paris is straightforward, with multiple options to choose from depending on your preferences and budget. Here are the primary ways:
Going to Strasbourg from Paris by train (TGV) is the fastest and most popular way. You should take the TGV (Train à Grande Vitesse) from Paris Gare de l'Est station. The journey takes around 1 hour 45 minutes to 2 hours, and there are numerous departures throughout the day. It's advisable to book your tickets in advance on the official website of the SNCF, especially during peak travel seasons, to secure the best prices and availability.
If you prefer to drive, you can rent a car and travel via the A4 motorway from Paris to Strasbourg. The journey by car takes approximately 5 to 6 hours, depending on traffic conditions. Ensure you're prepared for potential tolls along the route.
Though less common due to the efficiency of the TGV, there are flights from Paris to Strasbourg (Entzheim). The flight duration is roughly 1 hour, but considering the time taken for check-in, security checks, boarding, and transit to and from airports, taking the train might be quicker and more efficient.
Finally, several bus companies, like FlixBus or BlaBlaBus, operate routes from Paris to Strasbourg. Buses are generally the cheapest option but take longer, typically around 6 hours.
Where to stay in Strasbourg for the Christmas Market?
Strasbourg's Christmas Market is renowned as one of the most beautiful in Europe, drawing millions of visitors annually who come to marvel at the lights, savor culinary delights, and shop in the wooden chalets. If you're planning a trip to Strasbourg to celebrate the holiday season, here's my specialized guide to hotels for the Strasbourg Christmas Market to fully embrace the city's festive magic.