Have you ever walked in the beautiful villages of Alsace? If so, you have probably already seen plenty of storks perched on their nests, near churches' bell towers!
Between its inescapable pretzel, its copious sauerkraut or its delicious wines, Alsace is a region full of symbols. When I think about Alsace, I always think about its majestic white storks.
If you're staying in Strasbourg, you can see white storks in some specific places.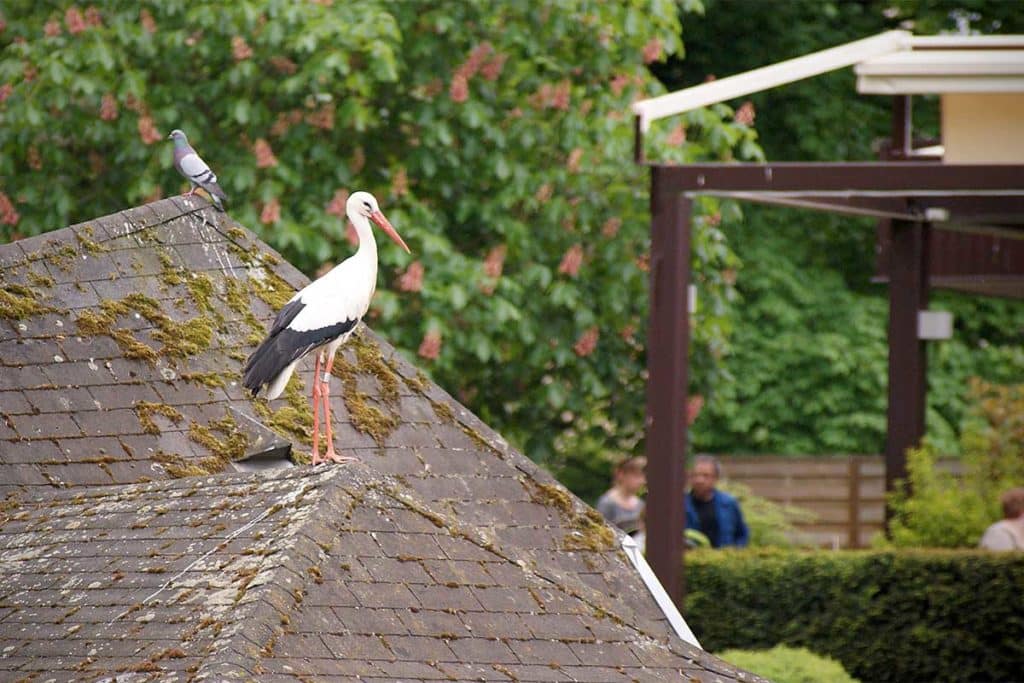 What's a stork?
Storks (called Cigognes here!) are popular birds in Alsace. They're long-necked wading birds with long stouts bills.
In the Alsace area, storks are a very important symbol: they represent fertility, family and childbirth! So if you spot one, it's a good sign for you: good fortune and a fresh start😉
When are the storks in Alsace?
Strasbourg's a place where the ecosystem was favorable to storks. This natural environment, rich in flora and fauna, was dotted with small waterways in which batrachians and small fish lived. It was perfect for storks to get fed!
Then, as winter approached, white storks had difficult getting fed so they went back to West Africa. Hunting was quite a hard task because of snow and cold!
In the second half of the 20th century, France and Germany undertook major canalization work on the Rhine. White stork population almost succumbed in Alsace and in Europe because of massive use of pesticides in Africa, the drought in the Sahel and the electrocution on high voltage lines. This migratory bird has unfortunately become an endangered species.
In 1960, the Parc de l'Orangerie welcomed the first reintroduction center for the white stork in Alsace. Since 1971, more than 900 storks have been born in the park in Strasbourg. It's a beautiful initiative that allowed the reintroduction of this emblematic bird, that we love so much here in Alsace.
Starting mid-February, our storks are making their comeback in France. The weather is more pleasant.
So you can see many storks again, feeding their babies or flying through the sky. I am always amazed to hear them claqueter... it's an atypical call made by storks. It's very original to hear!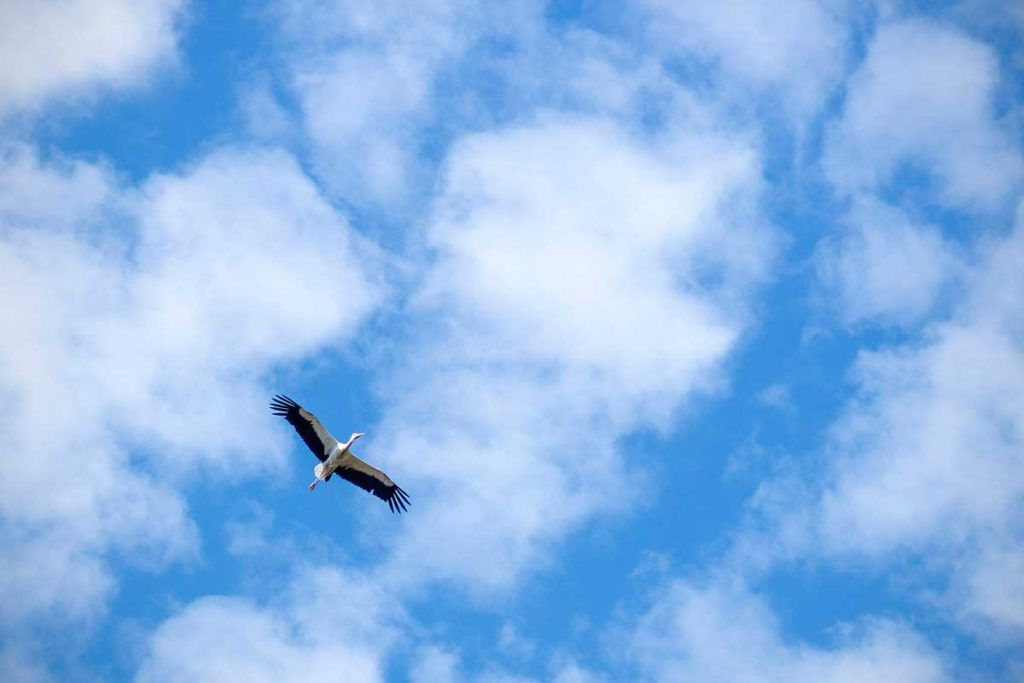 Where to find storks in Strasbourg?
I contemplate with wonder and admiration the storks fly in the sky, with their large wings spread. The wingspan of the white stork can be up to 2 meters! It's really impressive to watch.
Here are 3 places in Strasbourg, where you can see beautiful white storks. What a moment of pleasure!
The Parc de l'Orangerie, where the storks are flying free. Just look up in the sky to see them in the trees or in the alley near the Josephine Pavilion. The clacking of the beaks of these beautiful birds will easily guide you to their nests. I love going to the Parc de l'ORangerie because storks are really numerous. Many passers-by stop on the small paths to admire these wading birds... And I am obviously one of them! The most beautiful sight is when the storks hover over you or when they walk with their proud air, from the top of their thin legs. Sometimes they even walk on the ground, very close to you.
In the streets of Strasbourg, where more than 150 storks in pixel art mosaic, imagined by the artist Stork, are placed everywhere in the city: in the street corners, on bridges, against buildings, ... Going in search of them, it is an unusual way to visit Strasbourg and discover it under a new eye!
You can also see little storks in the little souvenir stores in the historical center of Strasbourg. Promised, it is omnipresent there...😉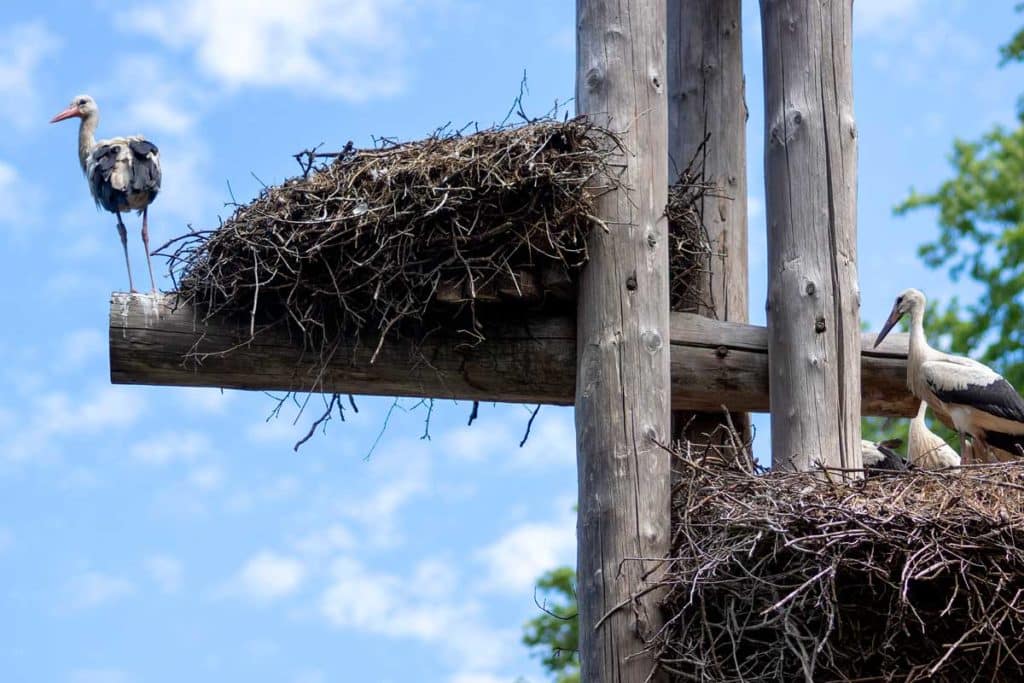 White storks, when they are in the wild, generally return to their wintering grounds at the end of the summer, in September. But Strasbourg remains a place of halt for them at any time of the year, thanks to the actions of reinforcement set up by the Parc de l'Orangerie.