Strasbourg is a wonderful city. With so much to do and see, it can be overwhelming to know where to start for a one-day visit. Don't worry, I've prepared a handy guide to the best things to do and see in my city within 24 hours.
These are my must-sees and my unusual ones that I enjoy showing my friends and family when they come to visit. And do you know what? They always leave in awe. So if you've got a day to sample Strasbourg's charm, you've come to the right place.
Why spend a day in Strasbourg?
Strasbourg is a fascinating city to visit, even if you only have a day to spare. You'll see, the city is magnificent. You may say that I'm not objective, but I sincerely believe that it's one of the most beautiful cities in France. The historic centre is on an island, the Grande-Île, which you can easily explore on foot.
The second spire of Strasbourg cathedral, reflected in a shop window
On Grande-Île, you'll find all the main tourist attractions you need to see, including the majestic Notre-Dame cathedral with its unique spire, the picturesque Petite France district, numerous museums including those in the Palais Rohan, grands magasins and small local boutiques, as well as a range of restaurants to suit all tastes.
In short, there's so much to see and do in my city that I'm sure you'll have a wonderful time. I've prepared 2 different programmes for you:
one with the must-sees if you're coming to Strasbourg for the first time,
and another off the beaten track if you're just passing through and want to see something other than the must-sees.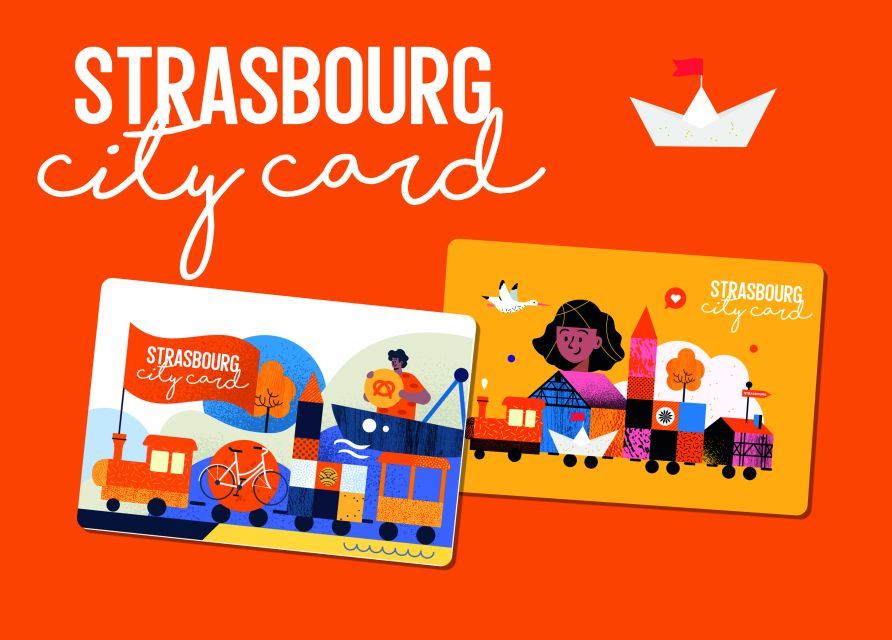 Strasbourg City Card -
7-Day City Pass
Explore Strasbourg with a 7-day city pass that offers discounted rates for attractions and activities. Climb up the Strasbourg Cathedral, take a guided walking tour, or visit the Château Vodou Museum.
Get the Strasbourg City Card
Visiting Strasbourg in 1 day: the must-sees
If you're coming to spend just one day in Strasbourg and you don't know the city, here's what I think you shouldn't do.
Grab a pastry to get your strength back
Start your day off on the right foot by treating yourself to a viennoiserie in one of the city's best bakeries. Strasbourg has no shortage of them, and we're particularly greedy 😬
Walk into a Strasbourg bakery and you'll already be surprised by the choice: croissants, streusel, apple turnovers, brioches, escargots (schneckes), pains au chocolat... Above all, you'll be surprised to find icing sugar on our rolls (as we say back home). And around Christmas, Mannele, our little man-shaped brioches, are everywhere. I prefer them with chocolate chips.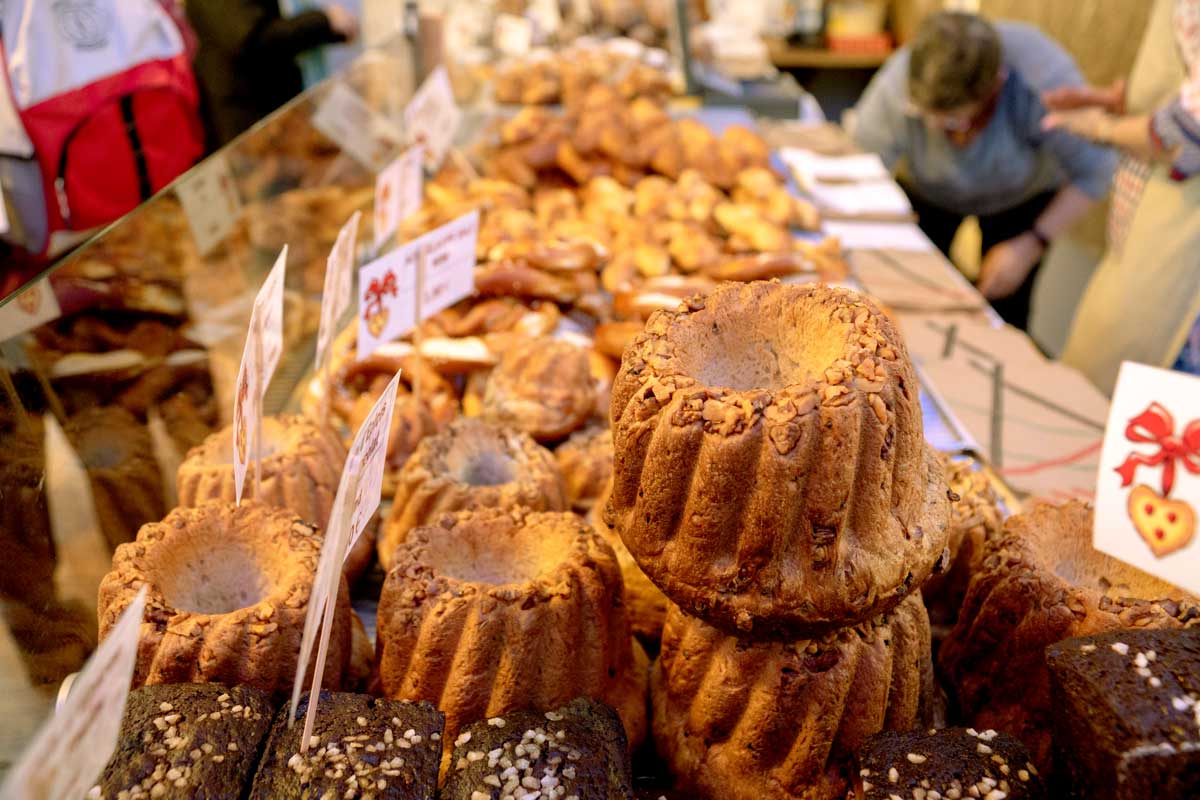 For addresses, I recommend Ôjourd'hui near the Krutenau. Their almond croissant is a real treat. A few metres away, l'Allégorie is an institution that has even appeared on television.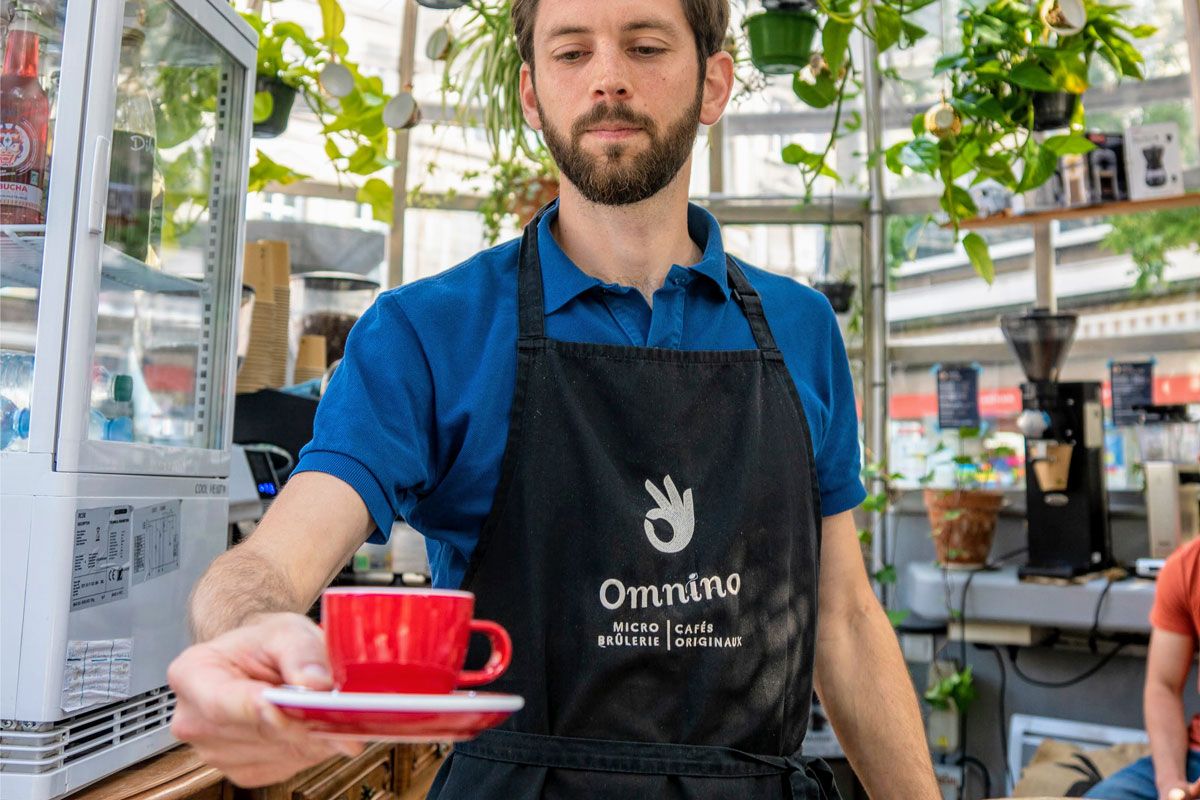 In the city centre, Les mains dans la farine and Au pain de mon grand-père are sure-fire favourites. I've also fallen in love with Amande et Cannelle on the Place de Haguenau, with its deliciously flavoured Viennese pastries. Last but not least, l'Eden offers gluten-free viennoiseries and pastries.
Visit Notre-Dame Cathedral
Once your stomach is full, you can get down to business. Starting with Notre-Dame Cathedral. This is THE must-see monument in Strasbourg. It's also the highest in the city. I recommend climbing the 330 steps to get to the platform and enjoy a magnificent view of the city. To avoid the crowds, I advise you to climb the platform as soon as it opens (9.30am from April to September, 10am otherwise).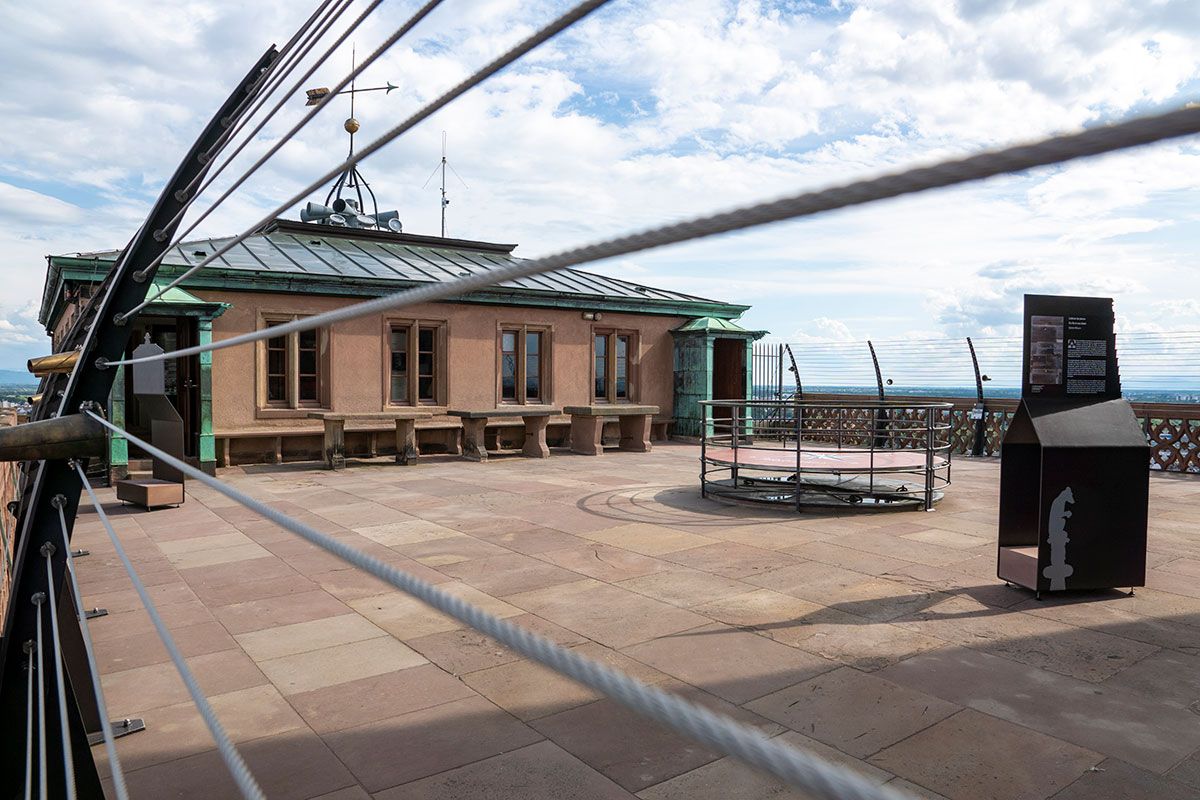 Then take the time to visit the interior of this Gothic marvel. You'll discover the magnificent Steinbach rose window, the organ, the pillar of angels and the astronomical clock. And if you can, come back from 11.30am to watch the astronomical clock show at 12.30pm. It's a magical moment and well worth the diversions.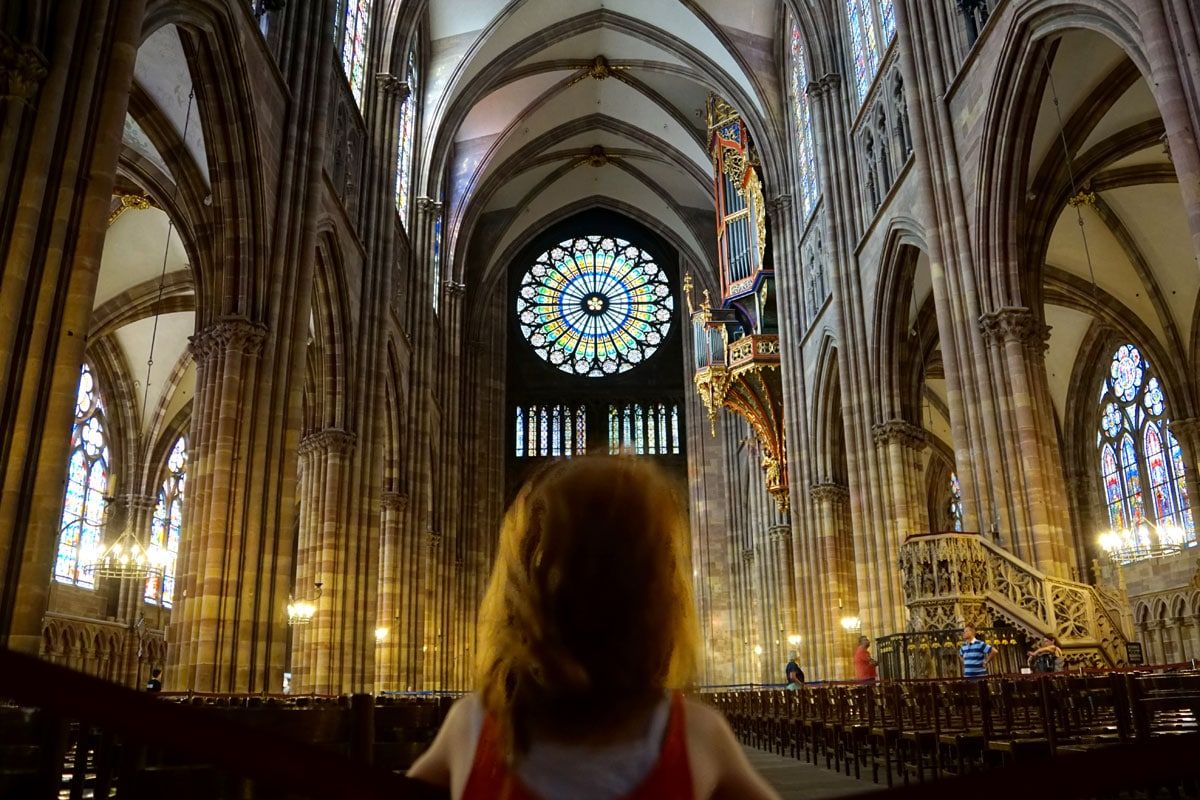 Take a cruise on the Ill with Batorama
After the cathedral, I invite you to discover Strasbourg by water. Batorama offers guided cruises that will give you a whole new perspective on the city in just 1 hour and 15 minutes. The cruise includes an audio guide in several languages with anecdotes and very interesting commentaries. It's relaxing, informative and ideal for taking great photos.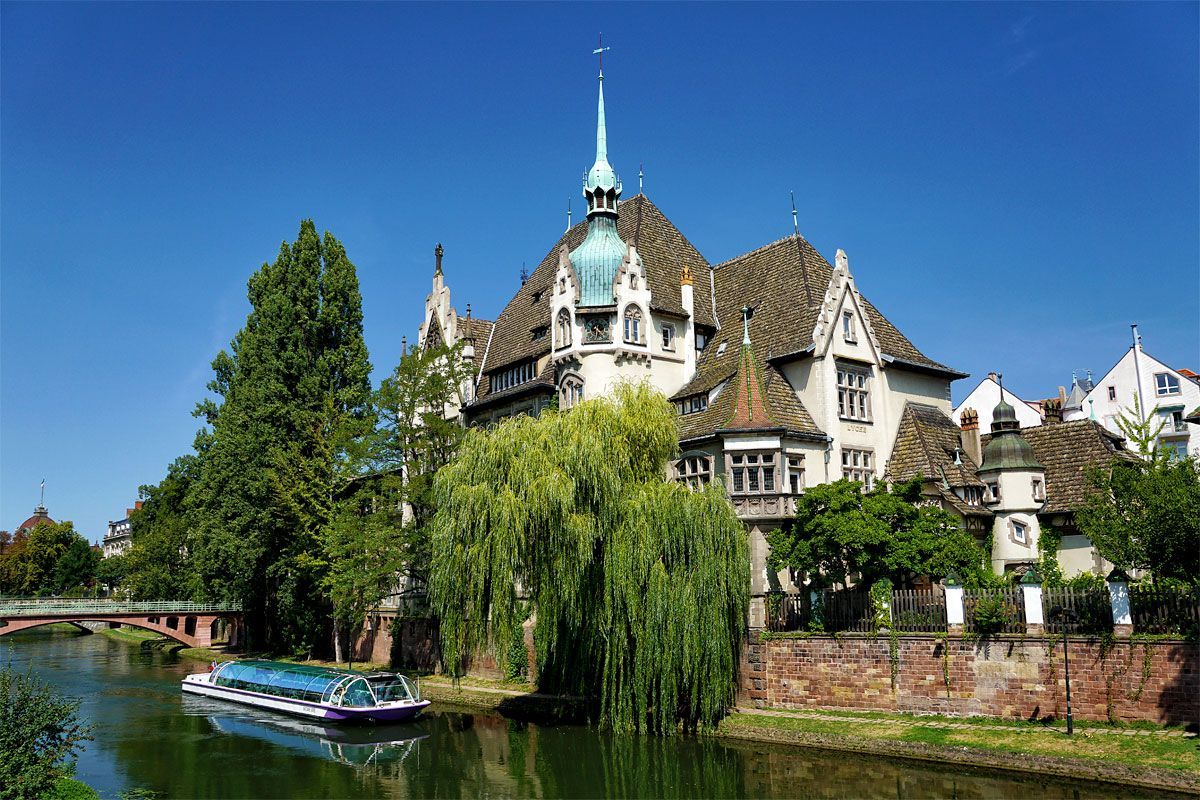 I recommend that you order your tickets online to save time. Then it's off to the pier near the Palais Rohan.
Taste the specialities of Alsace: where to eat in Strasbourg?
After a good morning around the cathedral, it's time to relax and enjoy some Alsatian cuisine. For lunch, I recommend a few places where you can sample traditional Alsatian dishes.
Mamma Bubble, on the Place du Corbeau, is an institution for tartes flambées. There are even gluten-free options (and you don't need to book in advance!).
Au pont du Corbeau, the town's only real Winstub, these traditional Alsatian taverns are particularly convivial.
Le Tire Bouchon, a great place to sample Alsatian cuisine, especially the wadele with munster cheese (pork knuckle)
Brasserie Météor in Langstross, a more modern establishment with a good selection of specialities, good beers from Météor and good tarts flambées.
La corde à linge in La Petite France, specialising in spätzle, a traditional Alsatian pasta dish with a gourmet twist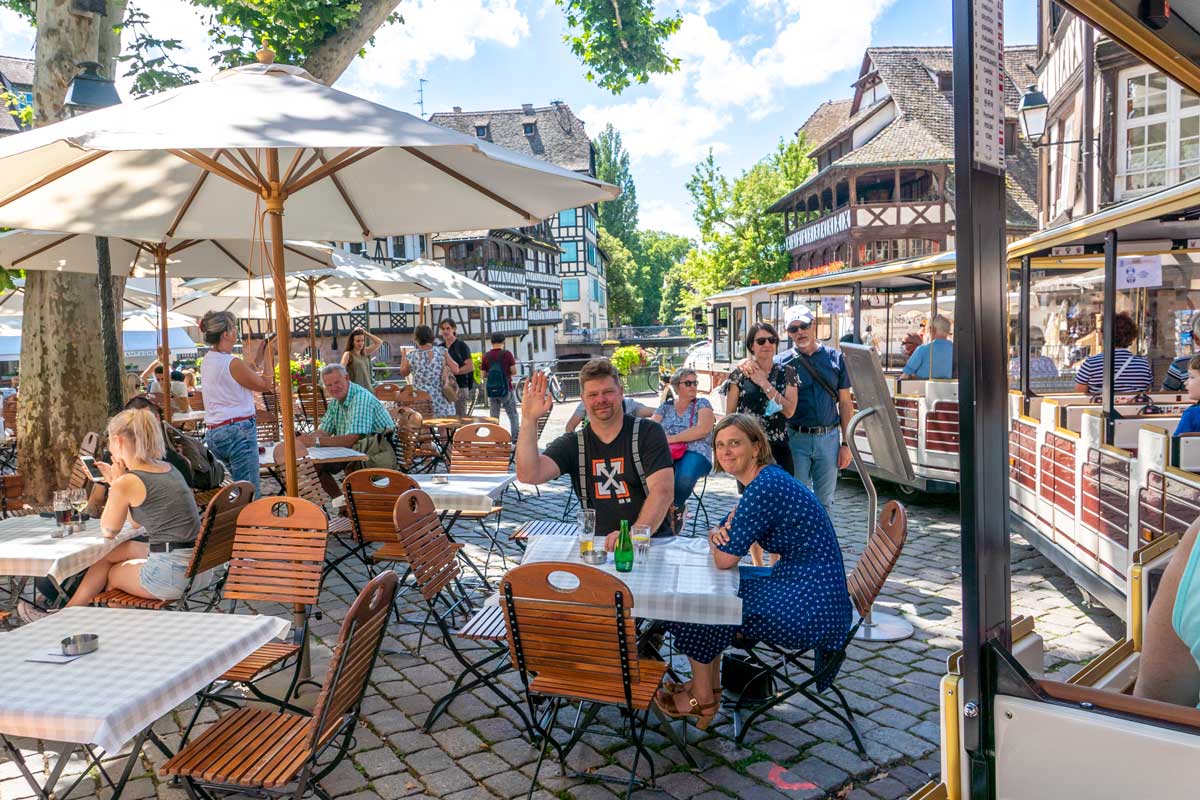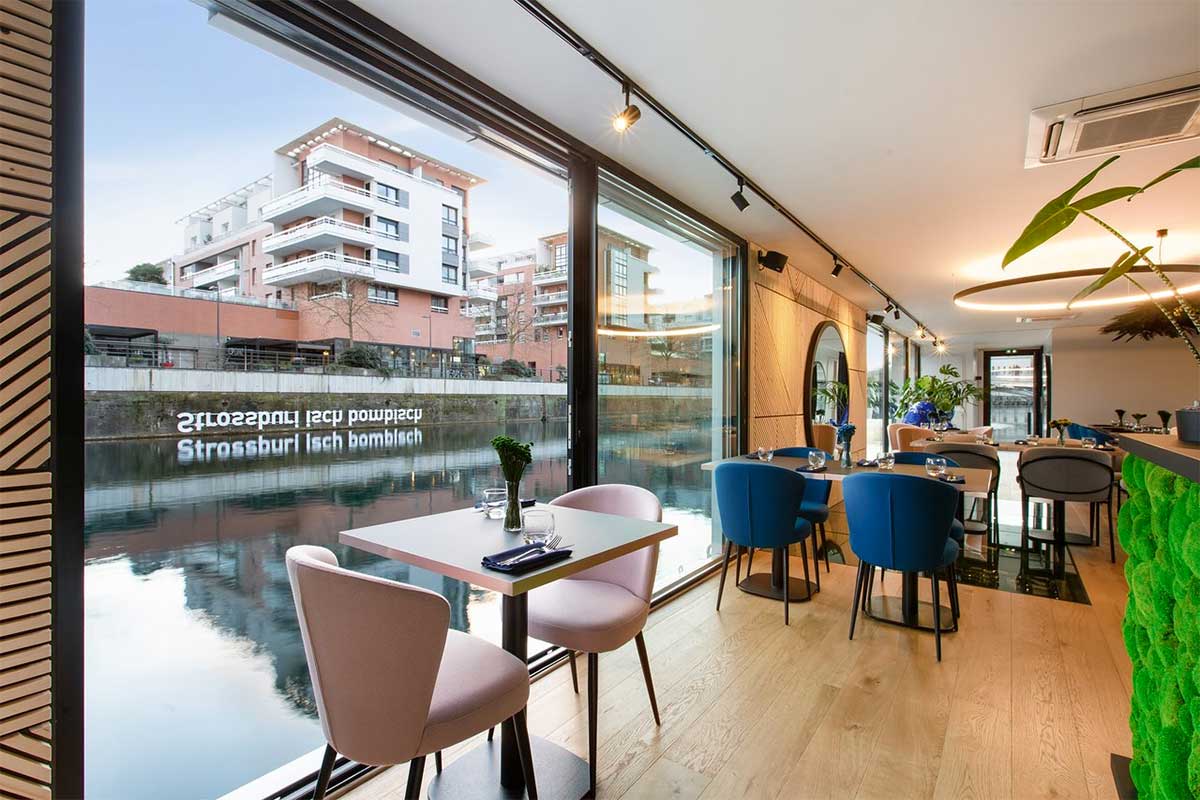 Visit the Petite France District
After your meal, head to Petite France for a little digestive stroll. This historic district is a real trip back in time. The half-timbered houses, canals and narrow cobbled streets create a unique atmosphere.
I recommend taking the quayside walk (from the Ancienne Douane, for example) and then walking up the Ill to the lock. You will then arrive in the heart of Petite France, Strasbourg's picturesque district. Here you'll see the Maison des Tanneurs (Tanners' House), the Pont du Faisan (Pheasant Bridge) and Strasbourg's former ice factory.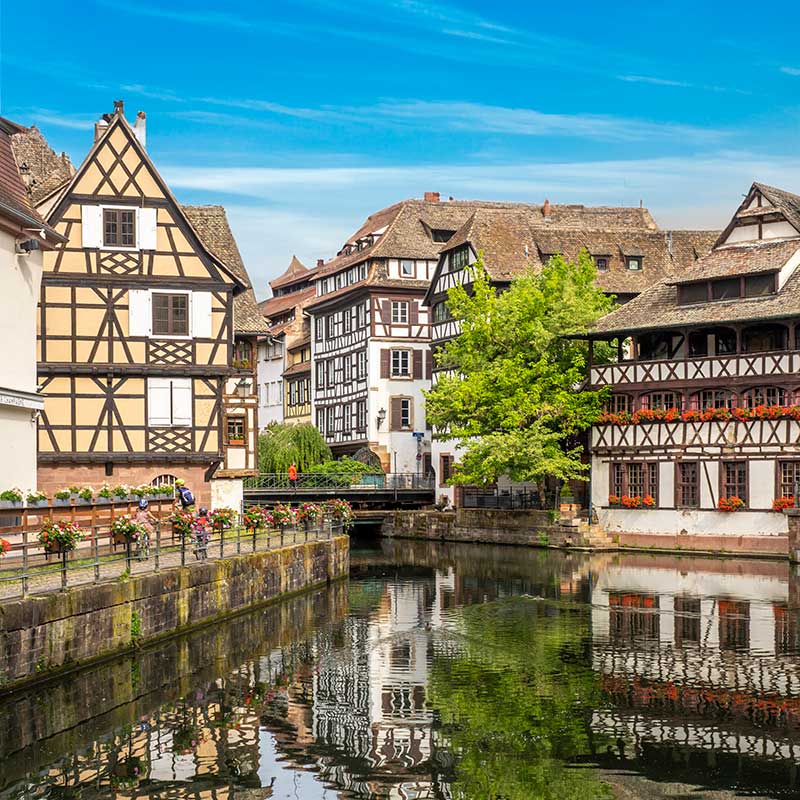 Continue on to the Ponts Couverts and the Barrage Vauban. You'll see the pretty little Ponts Couverts house and its wisteria in spring, one of the best photo spots in the city. Then I invite you to climb onto the terrace of the Vauban Dam, a former fortification that protected the entrance to the town. Today, you have a superb view of the cathedral.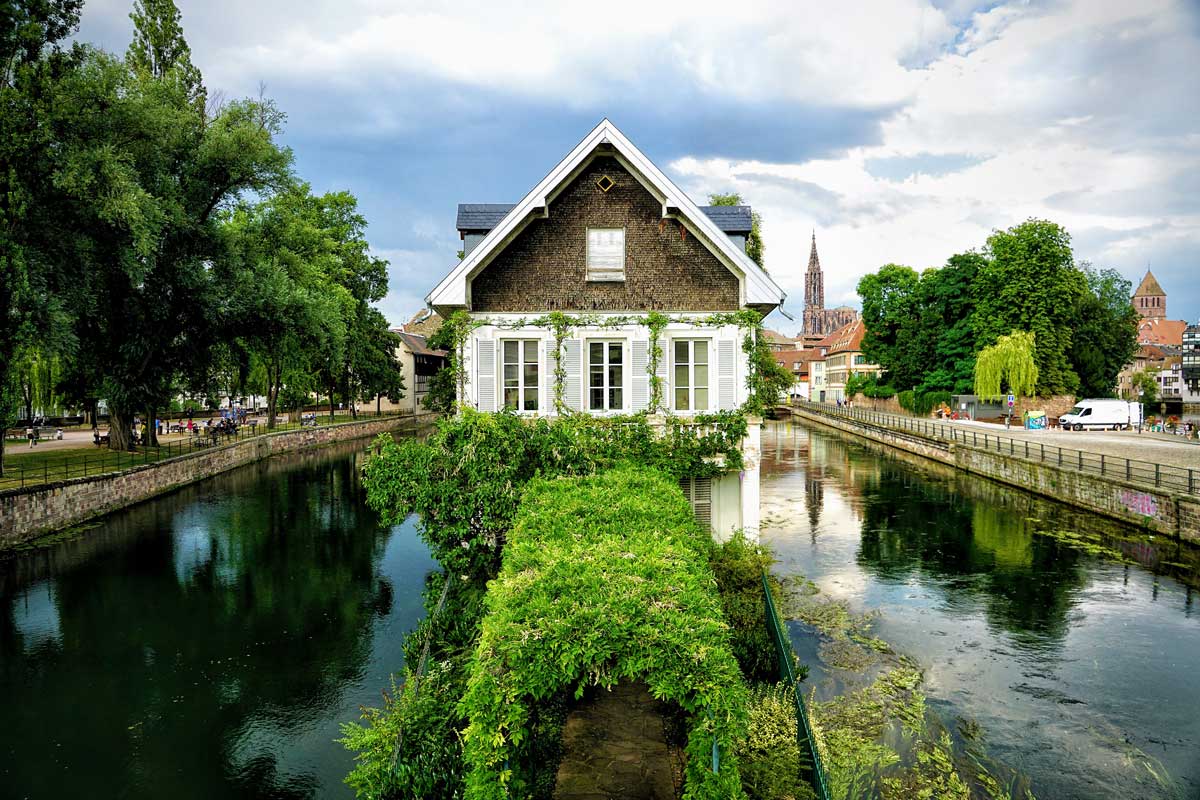 Visiting a Strasbourg museum
Now that your legs are stretched, I recommend you visit a museum. Strasbourg has a great range of museums. Depending on your interests, opt for the Musée Historique de la ville de Strasbourg, a museum I love for discovering the city's history in an interactive way, or the Musée Alsacien for a deep dive into regional culture.
If you're more into modern art, head for the Musée d'Art Moderne et Contemporain de Strasbourg (MAMCS), the largest in eastern France, with works by great artists such as Claude Monet and Pablo Picasso, as well as Strasbourg artists Gustave Doré and Hans-Jean Arp.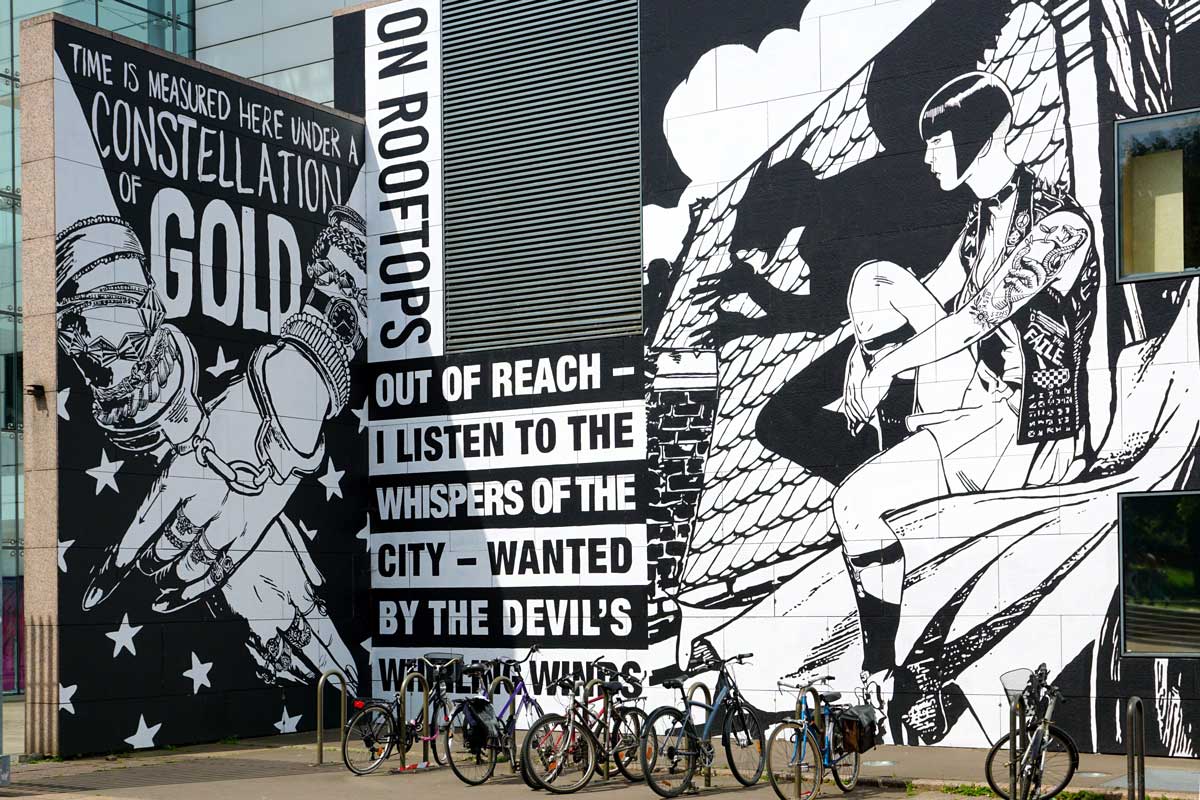 If you're more into classical art, I recommend a visit to the Palais Rohan, near the cathedral, which houses 3 museums: the Musée des Beaux-Arts (the Fine Art Museum where you can see La Belle Strasbourgeoise, our very own Mona Lisa), the Archaeological museum, where you can discover our Roman past, and the Museum of Decorative Arts.
A last drink before setting off
There's no better way to round off a busy day than with a nightcap in one of the city's many bars or terraces. It's the perfect opportunity to sample one last local speciality (a glass of beer or wine) and enjoy the Strasbourg atmosphere before heading off again.
You can, for example, go to Place du Marché Gayot, a real haven of peace in the city centre, or Place d'Austerlitz. Or head to the Hôtel Hannong for a rooftop drink.
A day in Strasbourg: my ideas for unusual visits
In 2020, I was lucky enough to welcome John Brunton, an English journalist from the Guardian, who wanted to write an article about Strasbourg. His angle was very clear: he wanted to get off the beaten track. Here's part of the programme I put together for him.
Exploring the rue du Jeu des Enfants
Let's start not with cobbled streets, but with a colourful one. This unique street in Strasbourg is a veritable urban rainbow. The walls and paving stones are painted in bright colours, and shared gardens flourish on every corner. It's a community effort that has transformed this once unattractive street into a special place.
Discover the secrets of the cathedral
Then make your way to the cathedral. You can, of course, climb the platform and visit the interior of the cathedral. But here I invite you to linger over all the little details that most visitors miss.
For a start, have you ever noticed the Prussian shell embedded in the wall of the Hôtel Cathédrale, located just opposite the cathedral? This relic of the 1870 war is a poignant reminder of the city's tumultuous history.
But that's not all. On the corner of the rue Mercière, a pink sandstone column dating from 1567 was once used to measure the size of bourgeois bellies. The büchmesser is a very original way of finding out if it's time to go on a diet!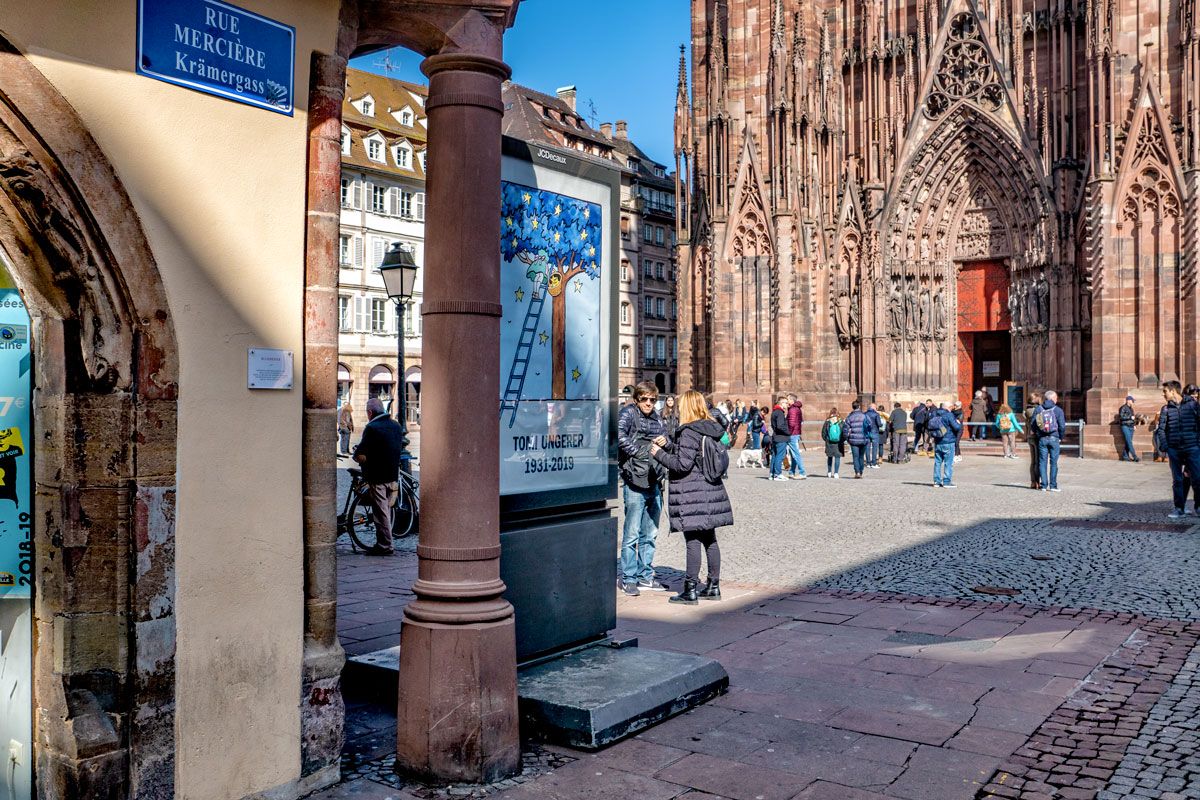 And for lovers of revolutionary history, look up above the second-hand shop at number 24. You'll see a sign depicting the cathedral wearing a 'Phrygian cap', the symbol of the French Revolution. This is a reminder of the giant cap that was placed on the cathedral's spire in 1794 to save it from destruction.
As you stroll around the Place du Château, you'll find a treasure trove for future archaeologists. Alsatian artist Raymond Waydelich designed a hermetically sealed vault, sealed in 1995, which contains objects from our time: a computer, vacuum-packed gourmet dishes, and even letters from Strasbourg residents and tourists.
Finally, for a gastronomic touch, visit the Maison Kammerzell. Built in 1427, it is the oldest house in the city and serves what is considered to be the best sauerkraut in Strasbourg.
Sailing on an electric boat with Captain Bretzel
Would you like to discover the city on the water, but not on a cruise ship? I'd recommend hiring a small electric boat from Captain Bretzel? You don't need a driving licence, and you can accommodate up to 15 people for €35 an hour.
There are several itineraries to choose from, ranging from 1/2 hour to 1 day. You'll discover the parks and contemporary architecture of the European quarter, a fairytale Russian Orthodox church, or even go all the way to the hypercentre and the Pont St Guillaume.
Visit the Hospices de Strasbourg wine cellar
Located beneath the civil hospital, this wine cellar is a veritable historical relic. It has been used to age wine since 1395 and is still owned by the municipal hospital. A guided tour for €3 will allow you to see a bottle of the oldest wine in the world, dating back to 1472.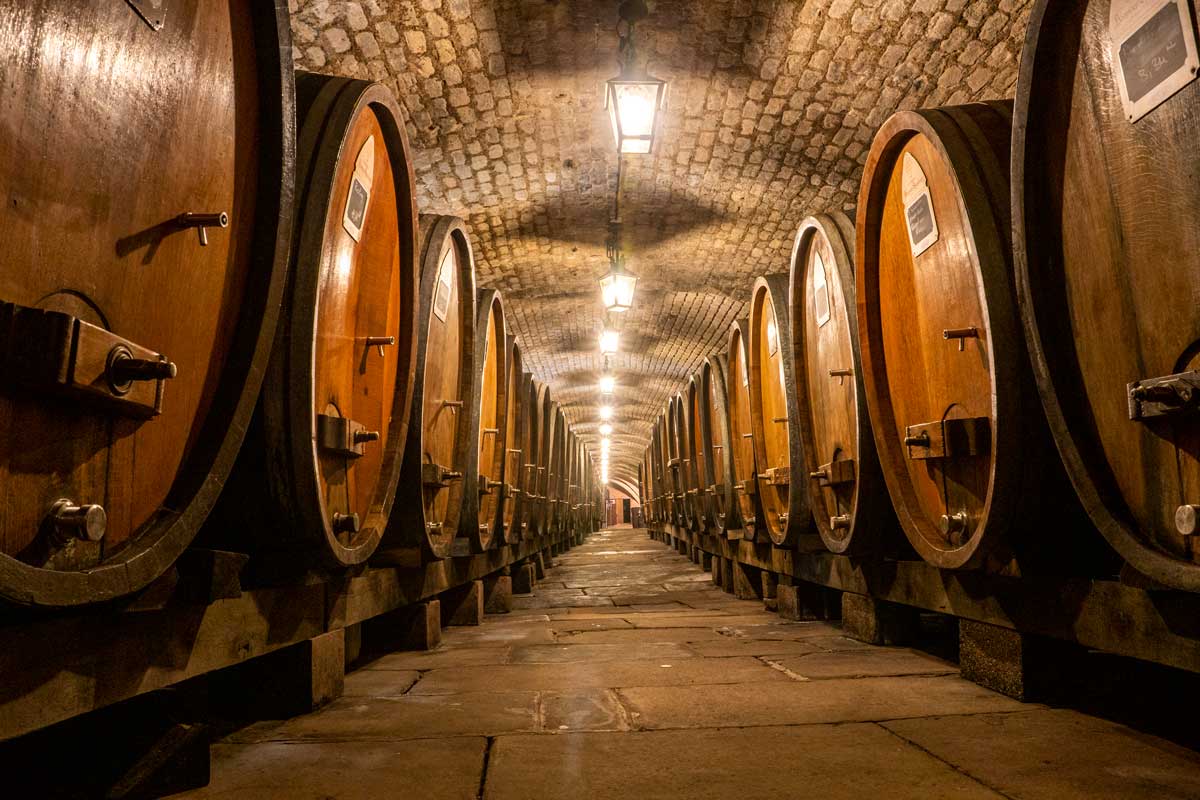 The Château Vodou
For a truly unique experience, visit the Château Vodou, a museum dedicated to the occult world of voodoo. Just a stone's throw from Strasbourg station, this former castle boasts an impressive collection of masks, costumes and sculptures.
To round off a busy day, head to Aedaen Place. Here you'll find a creative, modern restaurant, a wood-fired pizzeria and a café lounge. Don't miss their speakeasy, a hidden cocktail bar.
How to get to Strasbourg for the day
If you're planning to come to Strasbourg for the day, here are a few practical tips to make your arrival easier.
If you're coming by car, forget about using the city centre - it's a real headache. Instead, opt for the park-and-ride (P+R) facilities offered by the CTS. For just €4.20 a day, you can park your car and get a return tram or bus ticket for up to 7 people. It's practical, economical and environmentally friendly. If you're really brave, the Austerlitz or Bateliers car parks are your best options, located not far from the city centre.
If you prefer to travel by train, Paris is just 1 hour 45 minutes from Strasbourg by TGV. The station is less than 10 minutes' walk from the city centre, making it an ideal option for a day trip.
Getting around Strasbourg
Strasbourg is a great city for walking. The terrain is flat, and most of the sights are close together. So this is the option I recommend first and foremost. For example, it takes 15 minutes to walk from the station to Place Kléber, or less than 10 minutes from the cathedral to the heart of Petite France.
If you prefer your own means of transport, the tram is an excellent alternative. For just €4.60, you can buy a ticket valid for 24 hours with an unlimited number of journeys on all the bus, tram and coach lines in the Fluo Grand Est 67 network. And if you're in a group, the 24H Trio ticket for €10.40 gives 1 to 3 people unlimited travel in the Eurometropole and even as far as Kehl in Germany.
Finally, if you want to experience Strasbourg like a local, I recommend renting a bike. France's number one cycling city lends itself wonderfully well to cycling, with numerous cycle paths that will get you quickly to the European quarter or even as far as Germany.