In autumn, Strasbourg is transformed from the soft colors of Indian summer to the enchanting lights of Christmas markets. It's a pleasant time of year. The city is less busy in October and November, but the activities are rich and varied.
In this article, I give you some ideas to enjoy Strasbourg in autumn.
🍂
Autumn dates in 2023: from Saturday September 23, 2023 to Friday December 22, 2023.
Why you should go to Strasbourg in autumn?
Indian summer in October
If you're one of those people who miss the end of summer, Strasbourg in October is for you. It's often Indian summer here, with milder temperatures of around 15 degrees. The sun still shines generously, giving the city a special luminosity. It's the perfect time to stroll the cobbled streets or take a boat trip on the Ill River.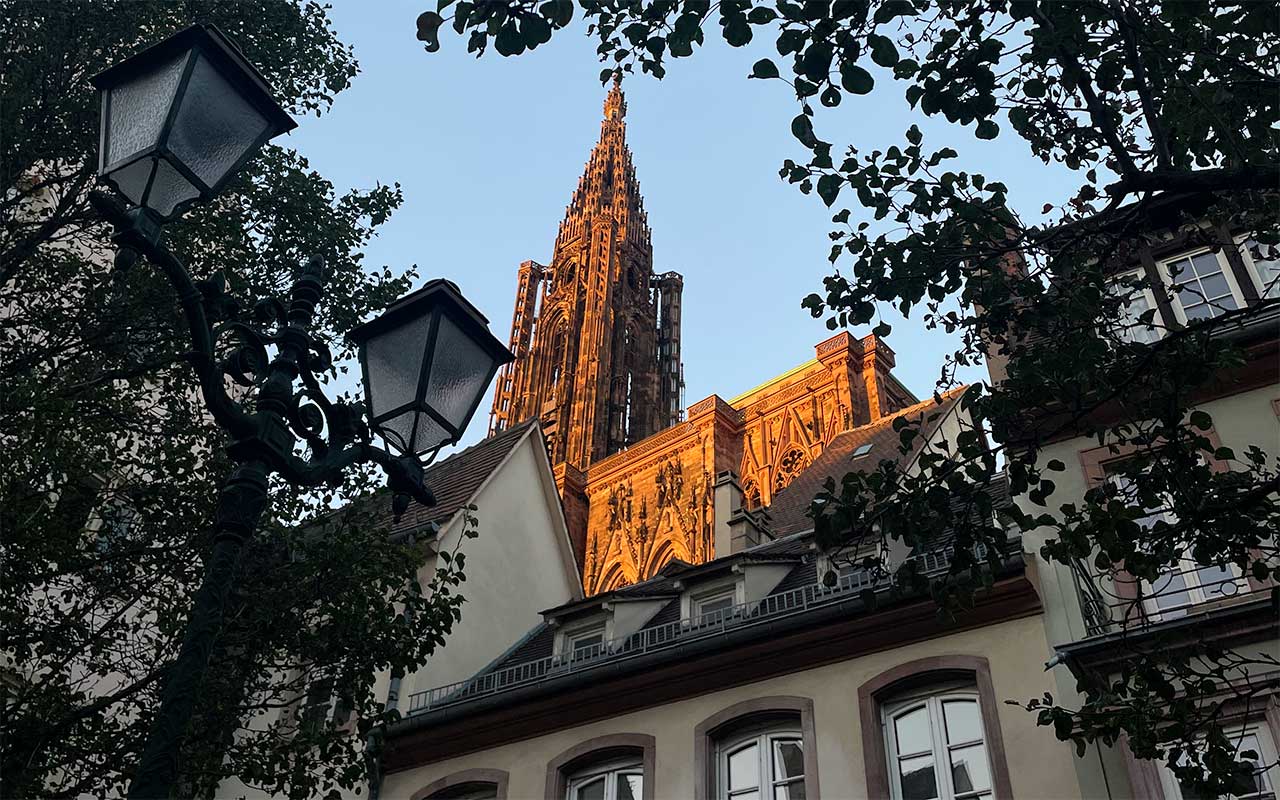 Less crowds, more beauty
Autumn has the advantage that the summer crowds disperse. So you can enjoy the city and its scenery in peace and quiet. Parks and gardens, such as the Parc de l'Orangerie, are particularly beautiful at the start of the season, with their leaves turning from green to red and orange.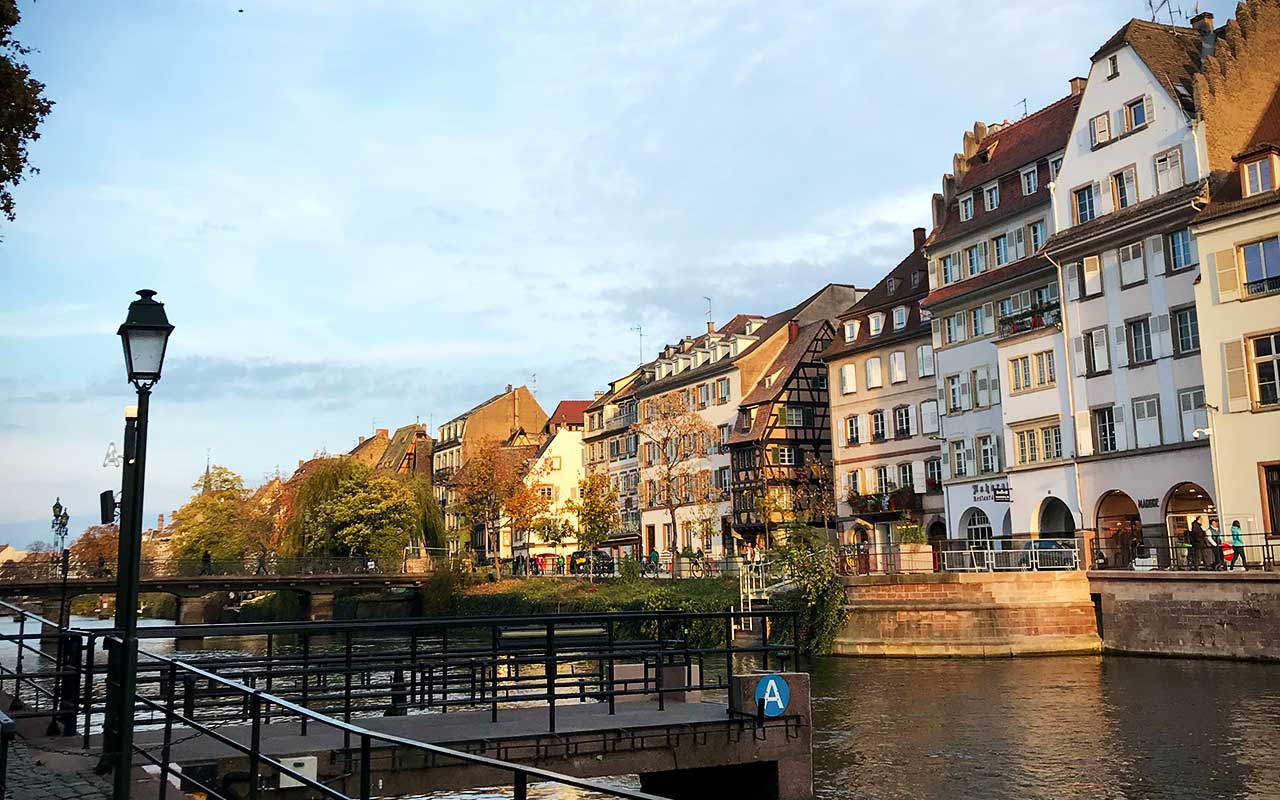 The magic of Christmas approaches
As soon as autumn sets in, Strasbourg begins to prepare for its most magical season: Christmas. Christmas markets begin to appear at the end of November, transforming the city into a veritable fairytale. Strasbourg is also known as the "Christmas Capital", and for good reason: the atmosphere is absolutely magical.
Indoor activities for rainy day
November can be a rainy and foggy month, but that's no reason to stay at home! There's plenty to do indoors in Strasbourg when it's pouring rain outside, from museums to cosy coffee shops, cinemas and theaters. You won't have time to get bored.
What to do in Strasbourg in autumn?
Enjoy the autumn colors
If Strasbourg is a city that knows how to adorn itself with a thousand colors throughout the seasons, autumn is undoubtedly one of the most photogenic times of the year. The gingko bilobas on Place de la République are transformed into golden sculptures, rivalling the magnolias of spring.
For total immersion in autumn colors, head for the Robertsau forest. You'll feel like you're in a little Canada, with hues ranging from mustard yellow to fiery red. Parks such as the Orangerie or Pourtalès, with its magnificent maple trees, are not to be outdone, offering breathtaking natural tableaux.
You should also head to the House of Covered Bridges in La Petite France district to enjoy beautiful sunsets and pink sky.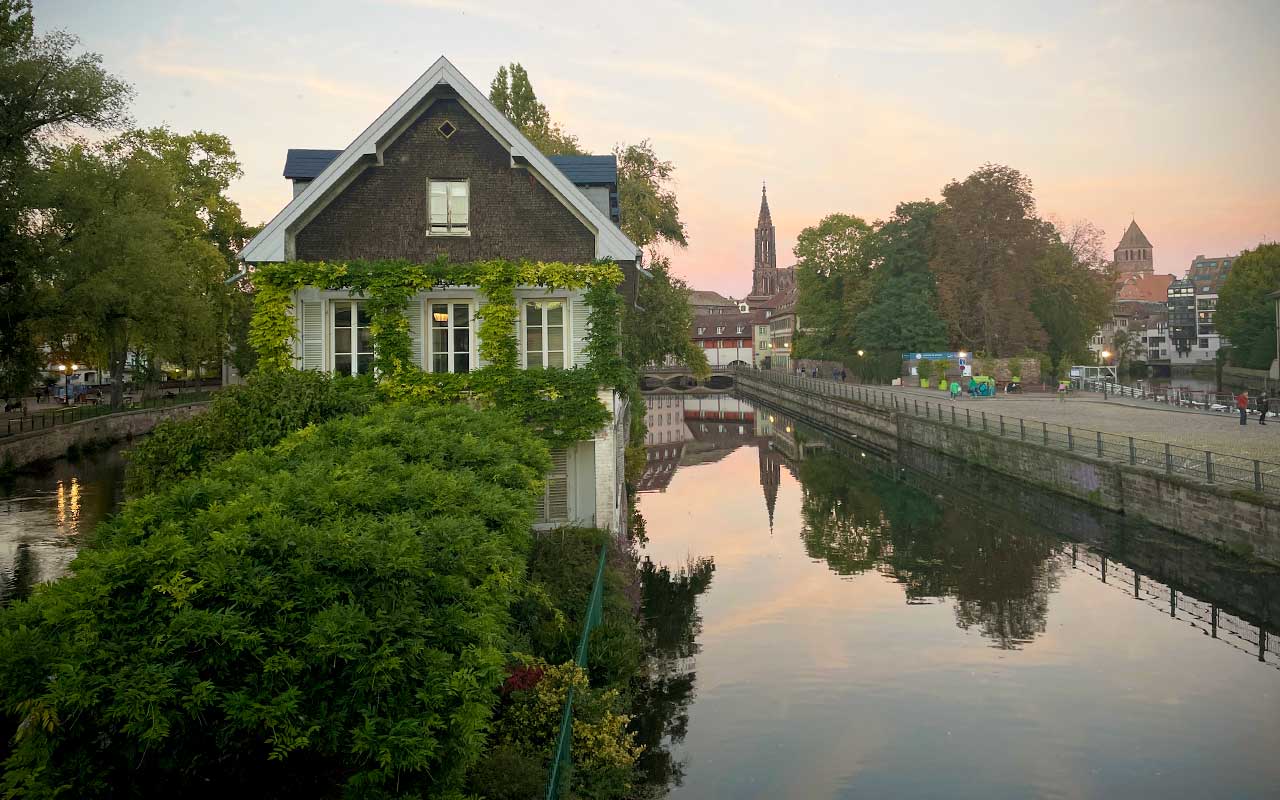 Eat a waffle
Autumn is also the season for sweet treats. Forget Toscani or Franchi's ice creams for a moment (although I could eat them all year round!) and indulge in waffles from "C'est si bon" in Langstross Grand'Rue. A delight that warms both the heart and the stomach!
Museum exhibitions
Autumn is the perfect time to lock yourself away and rediscover museums in Strasbourg. There are always temporary exhibitions to discover, notably at the Musée Alsacien, the Musée Tomi Ungerer, the MAMCS and the Musée de l'Œuvre Notre-Dame.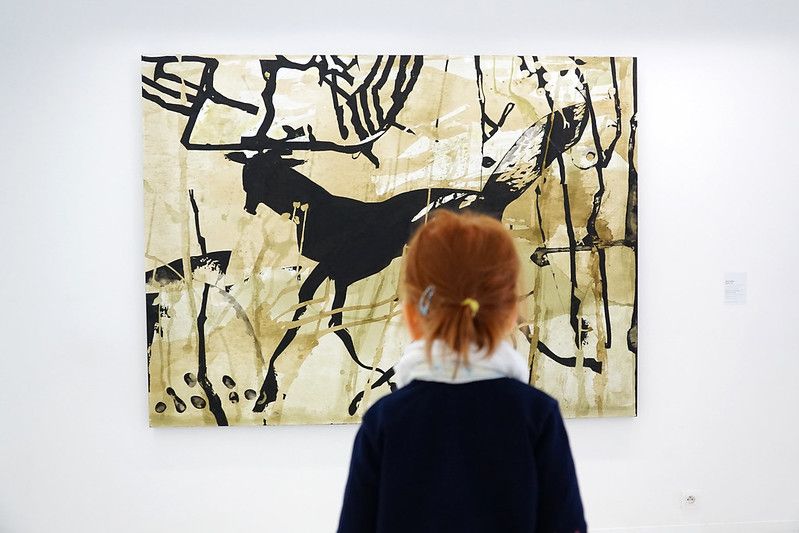 Celebrate Halloween
Strasbourg knows how to celebrate Halloween. Numerous Halloween Parties are organized in the city. For role-playing enthusiasts, there's the life-size "Rise of the Dead" game organized by Coddy Games.
If you're willing to make a little trip, the famous EuropaPark theme park (about 40 minutes from Strasbourg) is decked out with tons of pumpkins, apples, corncobs, chrysanthemums and straw bales, and is transformed every October into a veritable playground for witches, ghosts and other creatures of the night. You can go there by car, by shuttle bus or by train.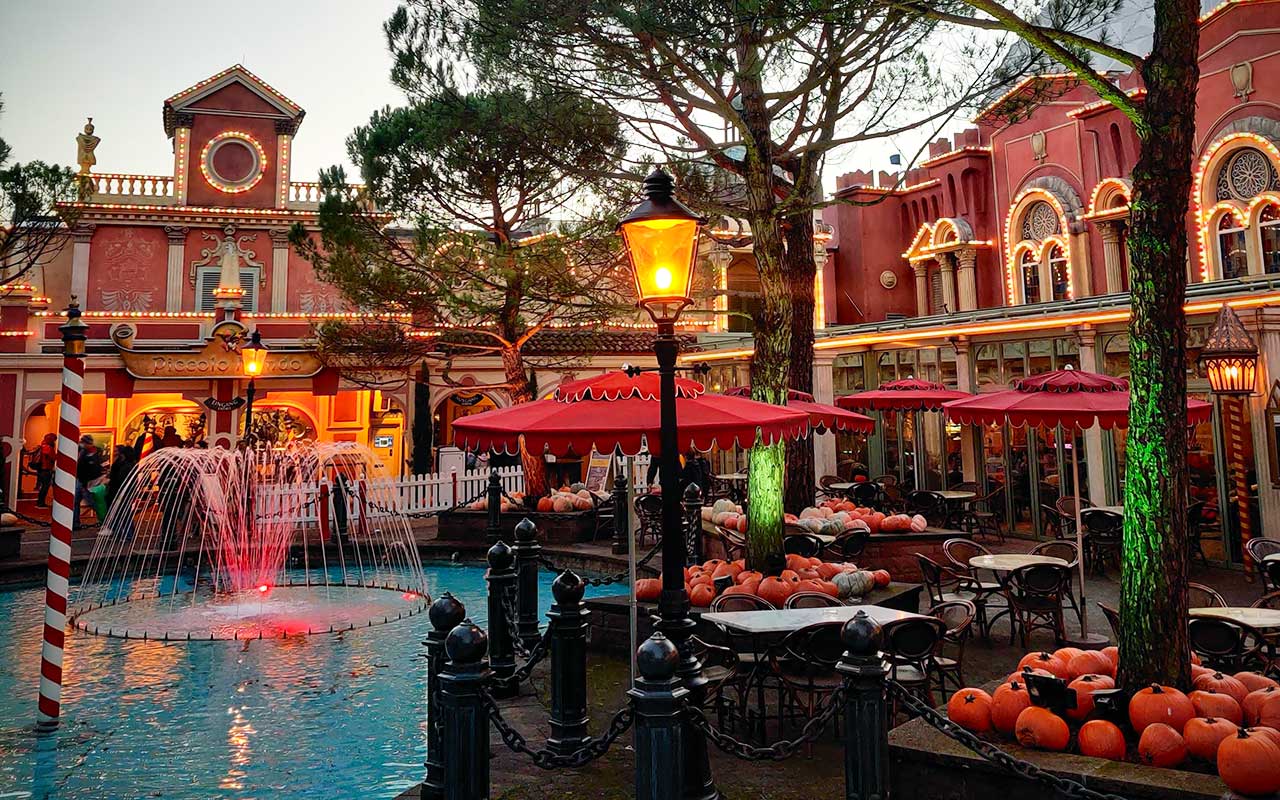 For families, Funny World (located in the village next to EuropaPark) offers kid-friendly activities such as pumpkin-cutting workshops and Halloween-themed inflatables.
Visit the Christmas markets
Strasbourg's Christmas market season begins on the weekend of the 1st Sunday in Advent, at the end of November. Yes, it's still autumn! This year, Strasbourg's Christmas market will run from November 24, 2023 to December 24 at 6pm. It's a must-see experience, especially if you're in Strasbourg for the first time.
Events calendar : Strasbourg's not-to-be-missed autumn events
La Strasbourgeoise: running for a good cause
If you arrive in Strasbourg and come face to face with a group of athletes in shorts and pink t-shirts, don't be surprised. We're talking about La Strasbourgeoise, a solidarity race held every year in Strasbourg as part of the Pink October campaign. It brings together thousands of participants, women and men in wigs, to run against breast cancer.
Musica Festival
The Musica Festival is a major event in Strasbourg's cultural landscape. From September 15 to October 1, 2023, the festival will welcome renowned artists for some 40 performances throughout the city. Contemporary music will be in the spotlight, and the festival has a strong international reputation.
ST-ART, the contemporary art fair
ST-ART is Strasbourg's contemporary art fair. It brings together artists, gallery owners and art lovers for a unique exhibition. It's a must for anyone interested in contemporary art.
Fête de la Science
The Fête de la Science is a national event taking place from October 6 to 16, 2023. The University of Strasbourg and Le Vaisseau are offering a wide range of events, workshops and conferences for young and old alike. It's an opportunity to immerse yourself in the fascinating world of science.
Architecture Days
Les journées de l'architecture is a national festival organized by the French Ministry of Culture. In Strasbourg, it is organized by the Maison Européenne de l'Architecture and takes on a cross-border dimension. The 2023 edition of the festival, which runs from September 22 to October 31, will explore the theme "Architecture - Transformation".
European Fantastic Film Festival
The European Fantastic Film Festival is another not-to-be-missed autumn event in Strasbourg. It features a selection of fantastic films from all over the world and attracts thousands of cinema-goers every year.
Strasbourg loves its students
Finally, "Strasbourg loves its students" is a city initiative to welcome and integrate newly arrived students. Events, workshops and meetings are organized to facilitate their integration into Strasbourg life.
What's the weather like in Strasbourg in autumn?
Ah, autumn in Strasbourg! It's a season of contrasts, when the weather plays hide-and-seek with inhabitants and visitors alike. We're France's most easterly major city, firmly rooted in the European continent. In other words, we're a long way from the sea.
As a result, we have a temperate climate, with big variations in temperature, generally between 5°C (41°F) and 15°C (59°F). But there can also be surprises (heat or snow). The other thing that may surprise you if you're coming from the west or south: it gets dark earlier here than back home.